Frozen Pineapple Mango Daiquiri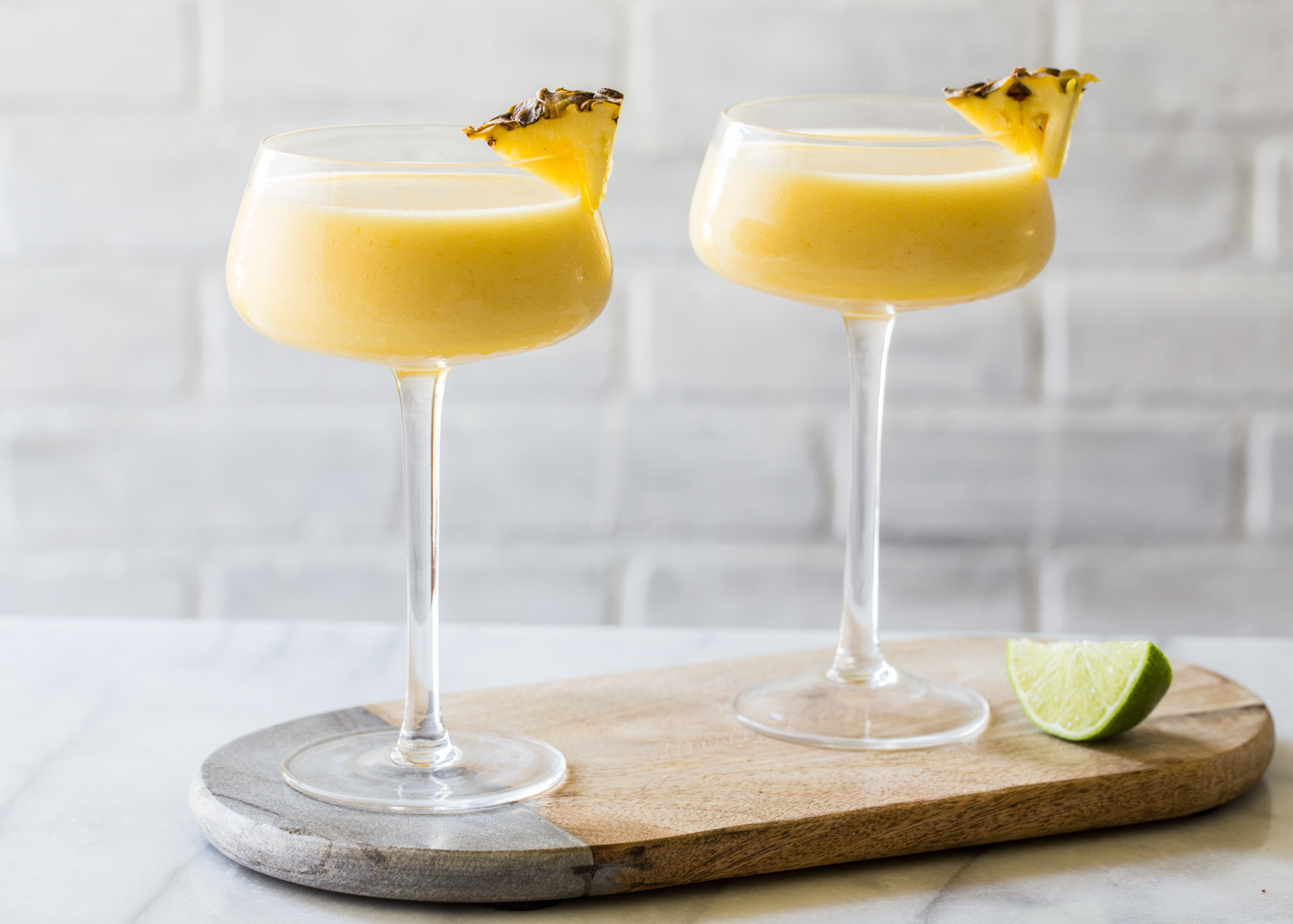 Happy Monday! Let's kick off the week with a frozen pineapple mango daiquiri, shall well?
I typically post cocktail-ish treats on Fridays, but it's summer and that means that routines are thrown out the window. There is just no room for strict cooking rules when it's 90% humidity outside. I am not exaggerating when I say that I've been living on cold pasta salad and iced coffee for the last 4 days.
This morning I mixed it up with a new-to-me Starbucks refresher thing, which was delightful. It was like a fruity-lemonade cooler with green coffee extract. My friend Carissa told me about them so I picked up a pack months ago and finally got around to trying one. If you follow me on Snapchat then you may have witnessed the refresher action. If you don't follow me on Snapchat, you totally should! You can find me at jellytoastblog. Also, I love following new people on Snapchat, so leave your name in the comments if you'd like to connect!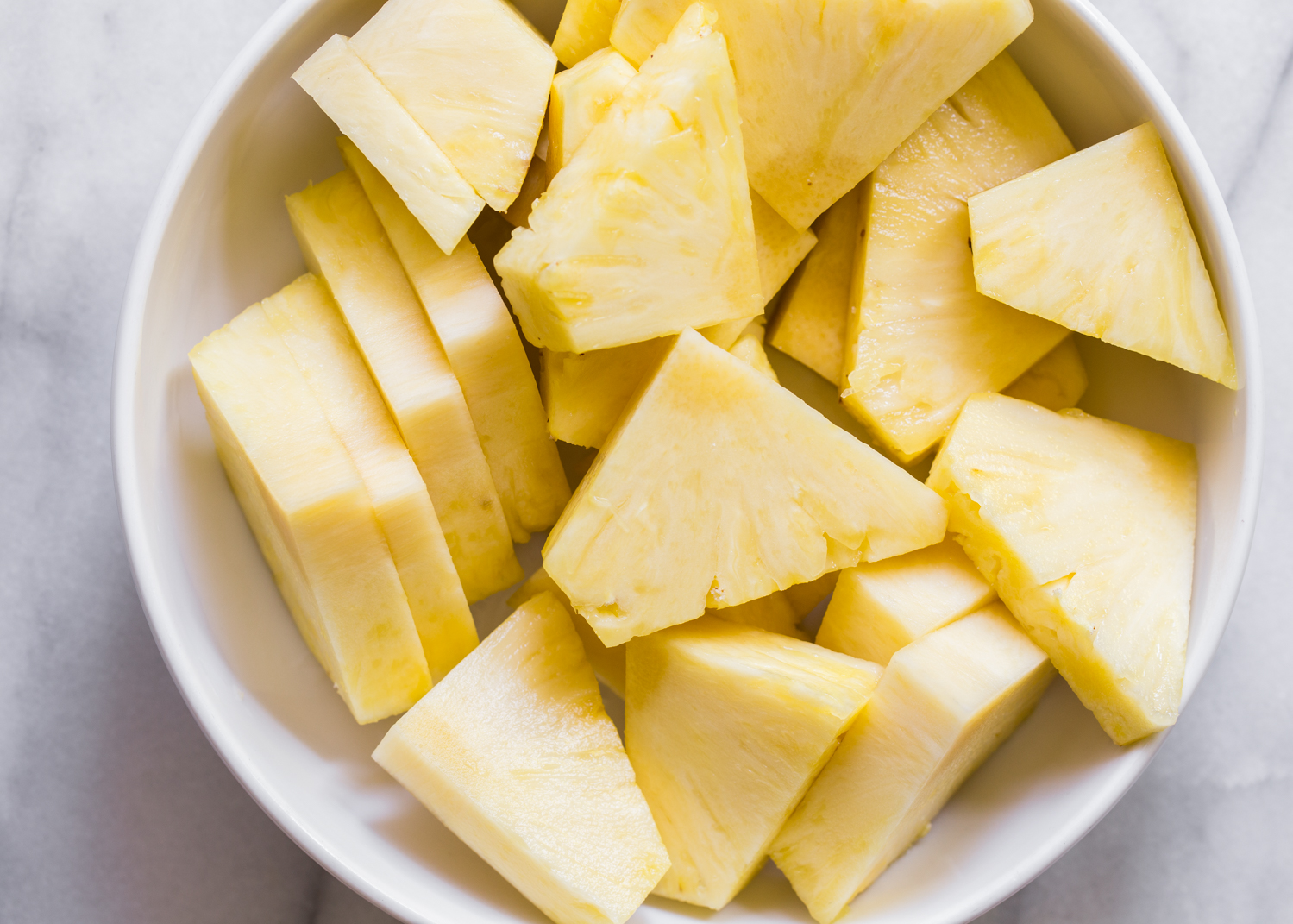 Clearly, my mind is bouncing between a million topics right now. Do you get like that in the summer, too? I am loving the slow pace and opportunity to stray from my typical routine but I have so many fun ideas that I want to try out I'm praying for enough focus to make at least a few of them happen.
One thing I am really getting pumped about doing is more YouTube videos! I love, love creating the recipe videos that I've been shooting for the last few years, but I have some really outside-the-box ideas that will push my shooting and editing skills to the max. It's going to be a crazy ride and I so hope that you will enjoy the results! Also, If you don't already follow me on YouTube, be sure to check out my channel and subscribe so that you can follow along on my video adventure! I'll also be sharing all of my videos here so if YouTube is not your thing, don't worry, you won't miss out.
And finally, let's chat about this Frozen Pineapple Mango Daiquiri. We went to Hilton Head a couple of weeks ago for a relaxing beach vacation and it was just what we all needed. The kids got to play in the ocean for the very first time and they immediately turned into little beach bums. One of the restaurants we went to served fabulous daiquiris and made them virgin for the kids. A's favorite was the Pina colada and C liked the strawberry.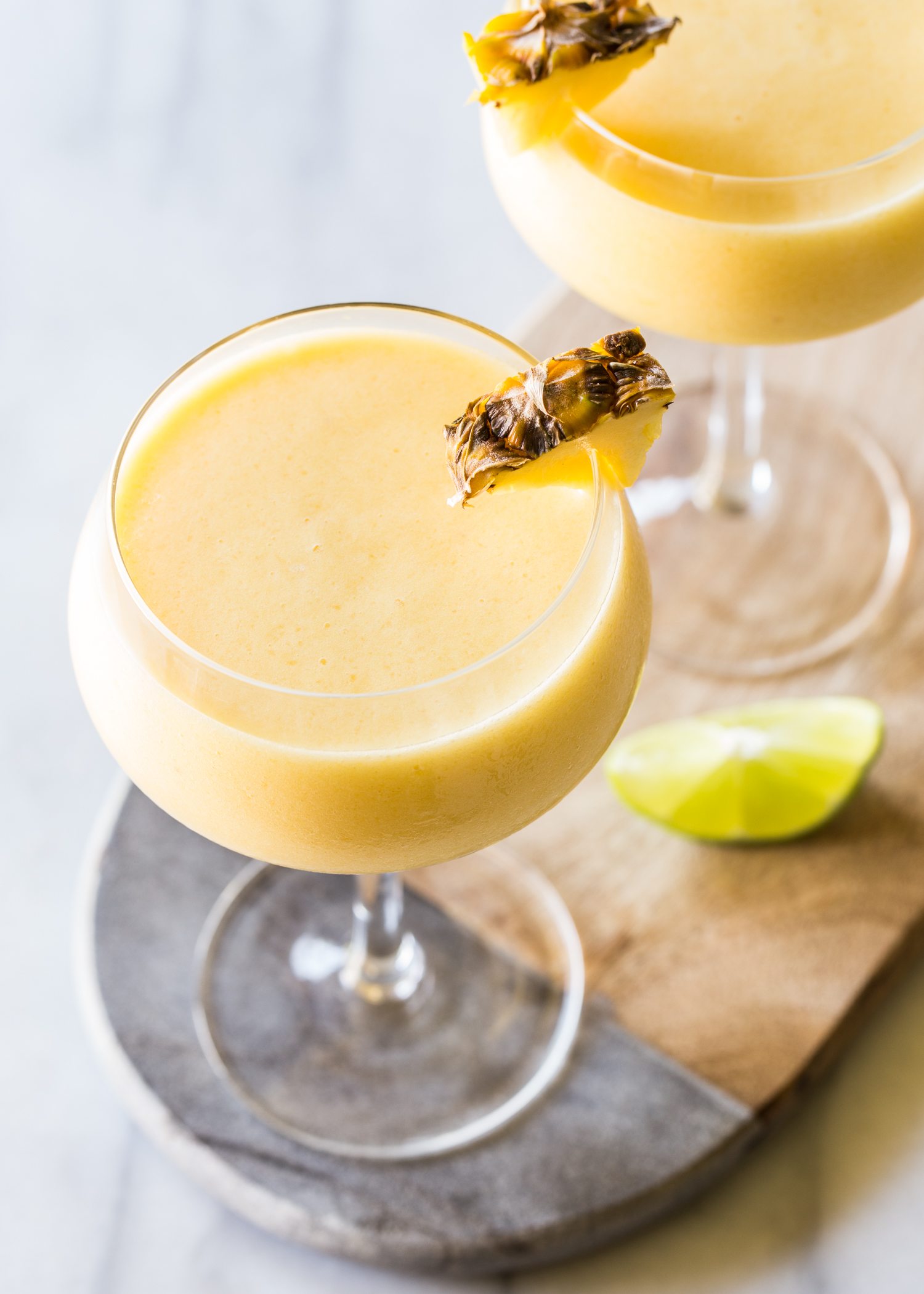 It reminded me that I never shared my recipe here on JT for an at-home Frozen Pineapple Mango Daiquiri! I shared this recipe over on My Baking Addiction a couple of weeks ago and then I drowned in the end-of-school rush along with getting ready for road trip to South Carolina. I figure it's better late than never! This cocktail is fantastic when the thermometer is rising along with the humidity. It's smooth, fruity, and not-too-sweet which is perfect for me. Give it a try and I hope you love it as much as I do!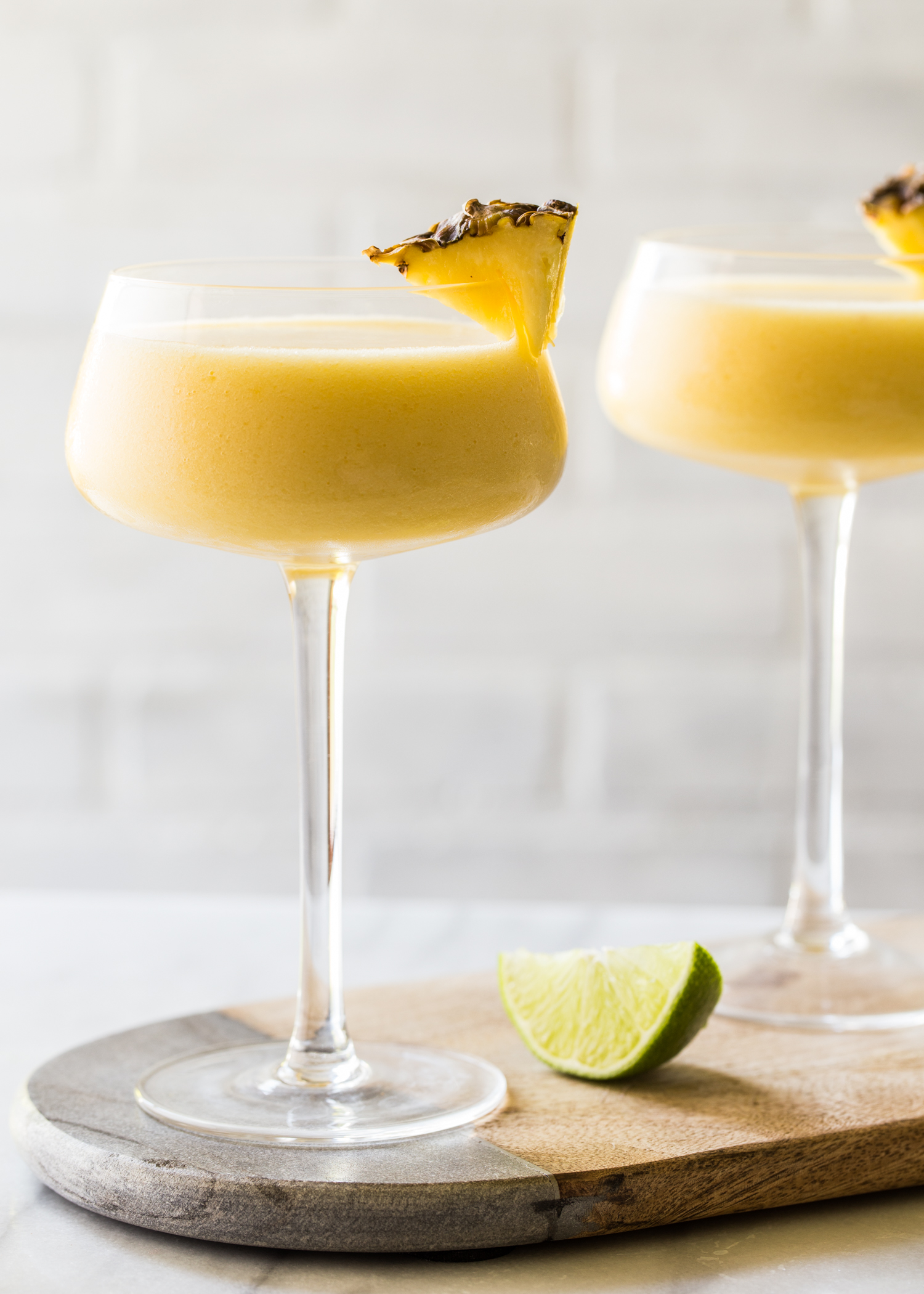 Happy Monday, my friends!!
Frozen Pineapple Mango Daiquiri Recipe
Ingredients
4 oz white rum
2 oz fresh squeezed lime juice
1 cup fresh pineapple, cubed
1 cup fresh or frozen mango
1/4 cup filtered
1 cup crushed ice
pineapple wedges for garnish
Directions
Add all ingredients to a blender and blend until smooth. Divide between cocktail glasses and garnish with pineapple wedges. Serve and enjoy!
Notes:
Note: If using fresh mango, increase ice by 1/2 cup for an icier cocktail.