infused vodka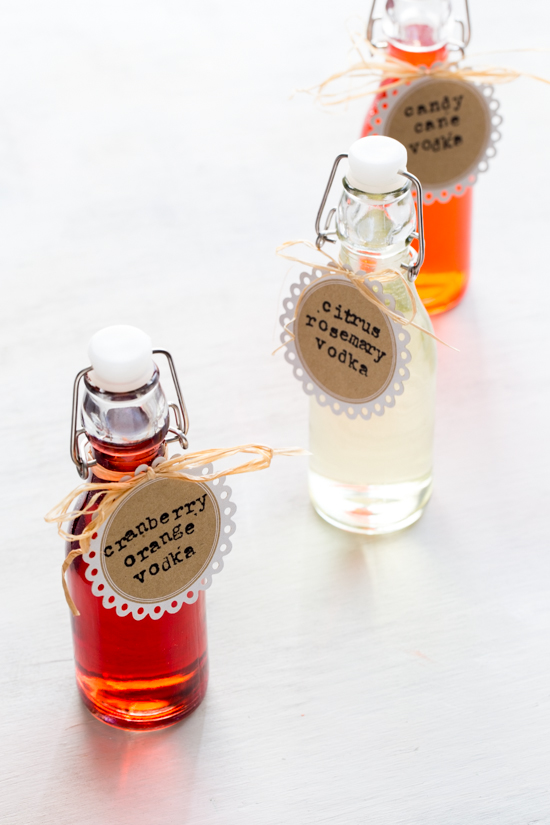 I'm more than a little excited to share this holiday gift idea with you today. Did you know that you could infuse your own vodka? Yes, you totally can! What I love about this idea is that there are endless combinations of flavors that you can put together to create your very own vodka varieties. Then you can tote yourself as a super creative mixologist and impress all your friends.
That's always fun.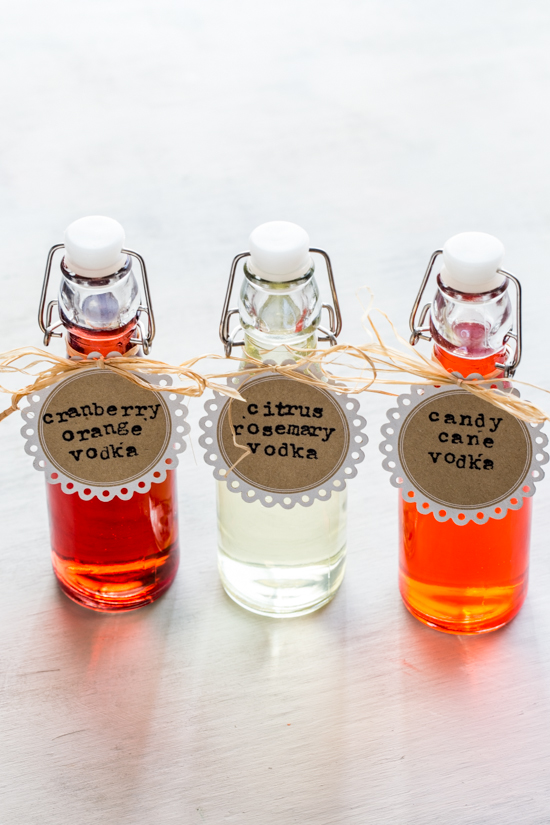 The process is very easy, and I'm sharing the recipes and full instructions for my infused vodkas (citrus rosemary, cranberry orange spice and candy cane vodka) over on My Baking Addiction today. You don't want to miss it!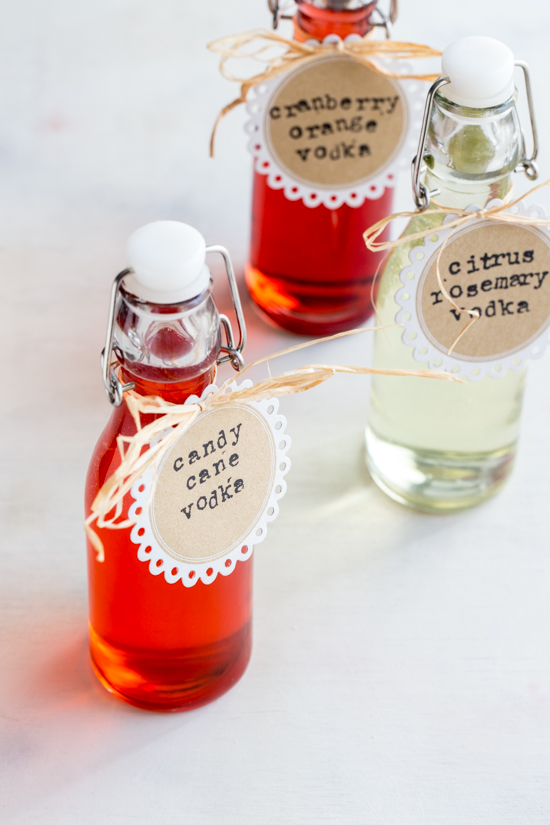 While I was working on this post, my husband kept teasing me that I was making moonshine on the top of the fridge. It was admittedly a little weird to have a bunch of mason jars filled with vodka and infusers all over the top of my fridge, but trust me, it's not the weirdest thing that has happened in my kitchen.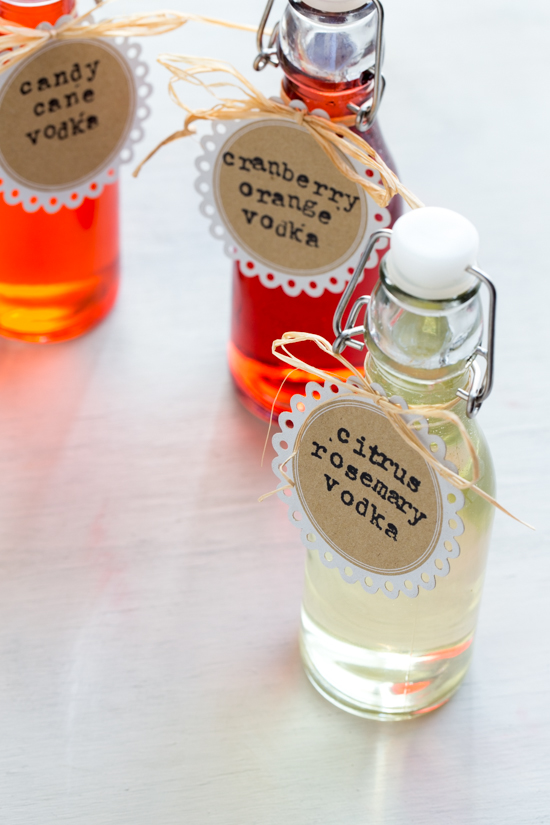 After you have your vodkas packed full of flavor, you can bottle them in cute, fancy bottles, or even sweet little mason jars. Little stamped gift tags finish these spirit bottles off and have them all ready for gifting this holiday season. I'm pretty obsessed with these alphabet rubber stamps and will be using them on pretty much everything I can get my hands on this year. So cute.
Not sure what to do with your newly infused vodka? Try out a Candy Cane Martini!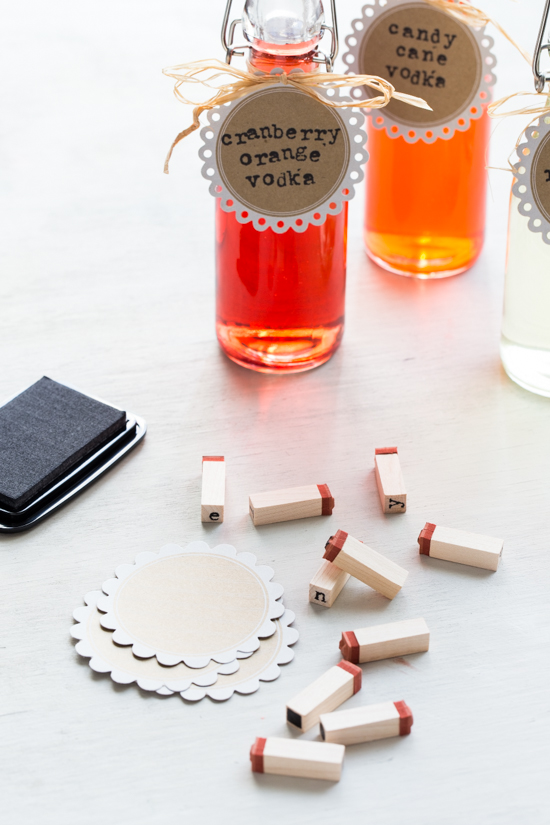 Happy Thursday!
*Disclosure: this post contains Amazon Affiliate links, meaning that if you make a purchase from Amazon through links provided, Jelly Toast will receive a few pennies in return.