Low Carb Chocolate Coconut Truffles & A Giveaway!
Cutting back on carbs but are still craving some sweetness? Low Carb Chocolate Coconut Truffles are a simple no-bake treat low on carbs and high on flavor.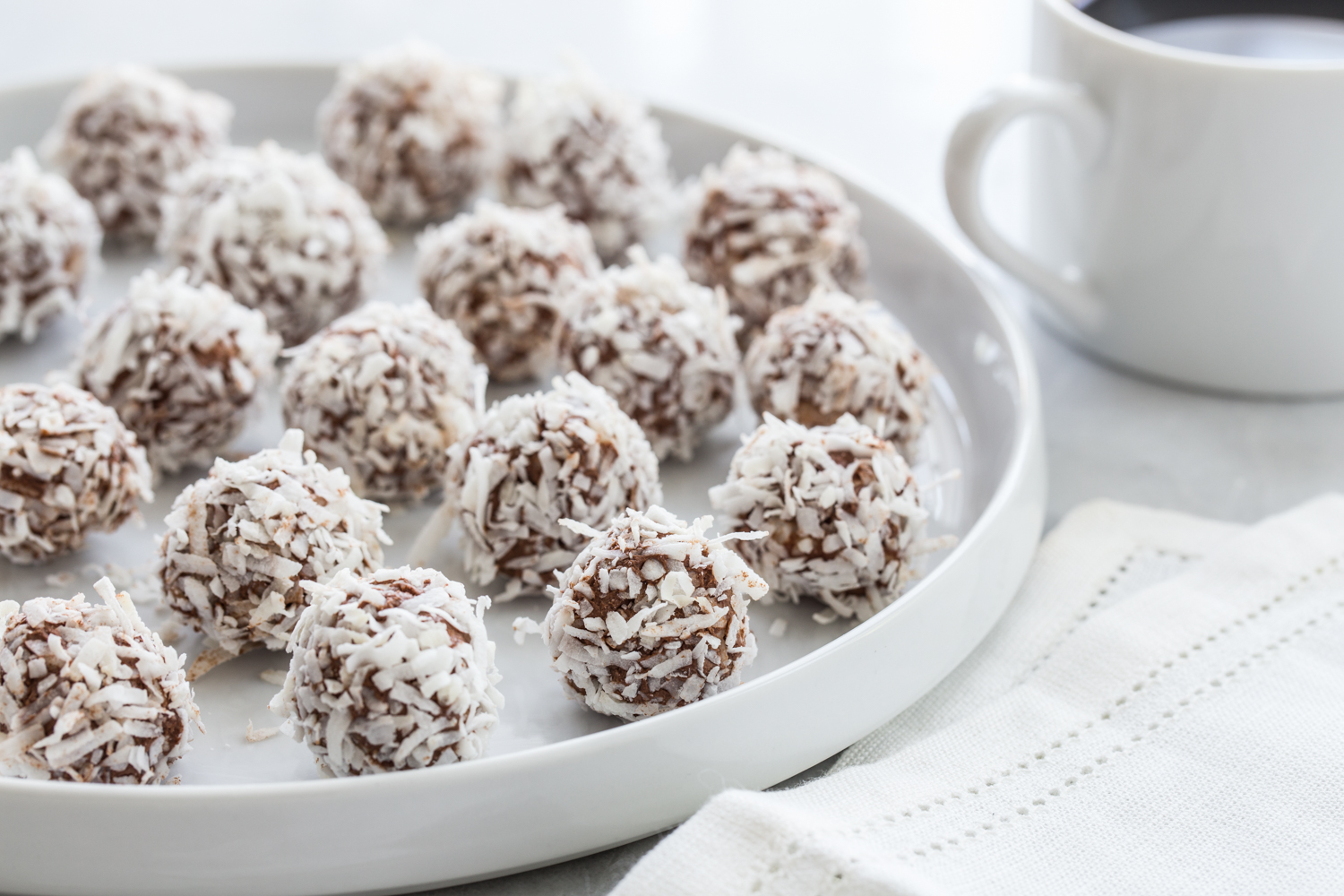 I am was born with a serious sweet tooth. Chocolate has always been my sweet of choice. Chocolate paired with coconut is pretty much my dream come true. It seems like I shoehorn coconut into lots of the chocolate recipe I make, like these chocolate coconut marshmallow treats and my chocolate coconut granola. I bet you can guess what my favorite candy bar is.
It's a match made in dessert heaven.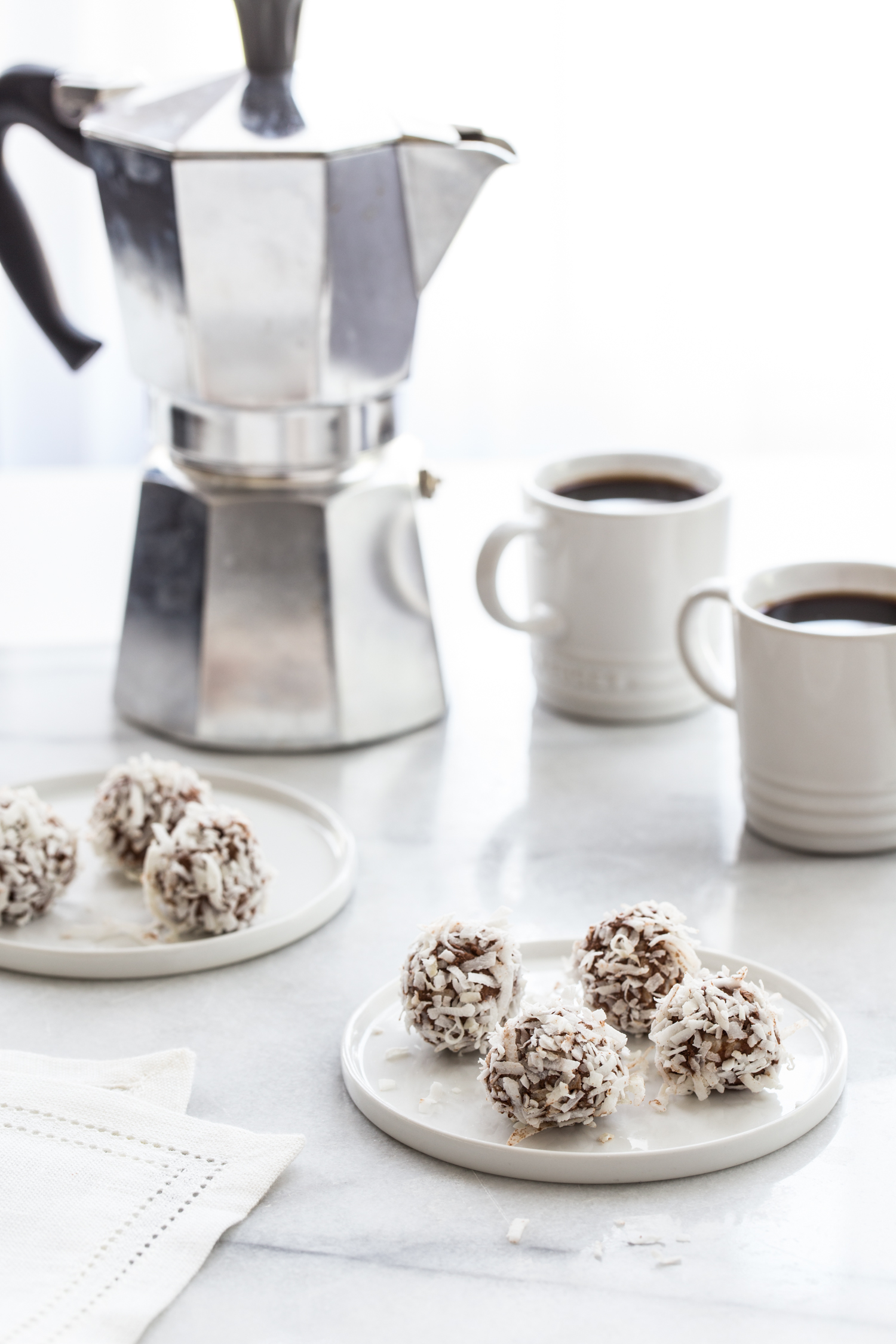 With as serious as my sweet tooth is, I'm trying to be disciplined and cut back a bit on the sheer number of carbs that I consume. Because of this, I've been dabbling in some low carb dessert options recently and came up with these low carb chocolate coconut truffles! They are made with a few simple ingredients:
Plus, these little treats are no-bake and take just a few minutes to make. I have been making a batch of these to keep in the refrigerator for when I crave a little bite but don't want to over indulge. One or two of these little guys is all I need have my sweet tooth satisfied and get a taste of some creamy chocolate coconut goodness.
For the sweetness, I like to use liquid stevia drops. Stevia is a natural sweetener derived from the stevia leaf and it takes just a small amount of stevia to sweeten the entire batch of these low carb chocolate coconut truffles.
Whether you are watching your carb intake or not, these little truffles are a sweet, no-bake way to get in a bit of chocolate (and coconut!) into your day.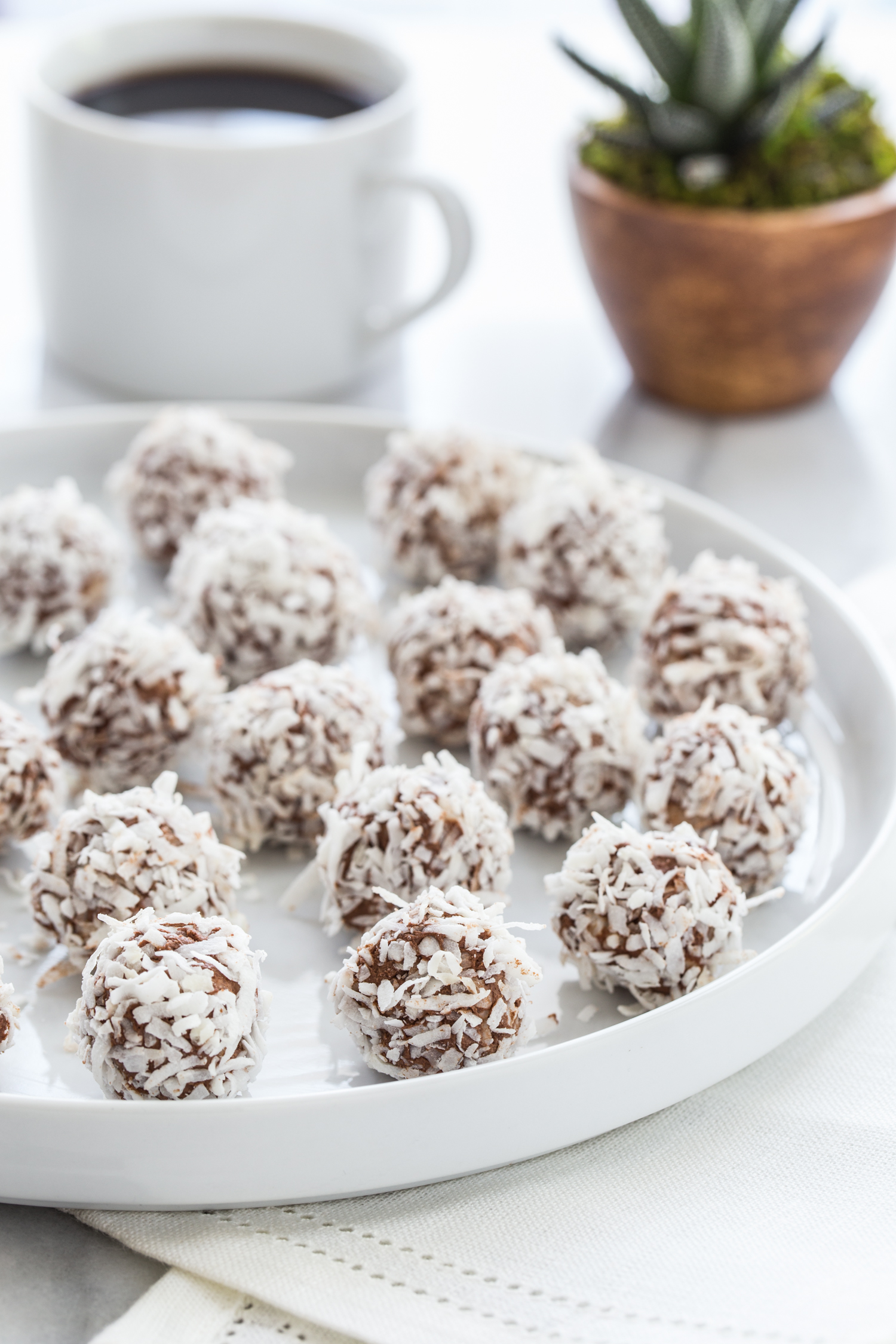 This week, I'm teaming up with some great bloggers to bring you a week of chocolatey goodness! My sweet friend Melanie organized this week to bring a touch of sweetness to your Spring. We are sharing chocolate recipes today and again on Thursday so be sure to check back for a new batch of recipes full of rich, indulgent chocolate! I have a surprising and exciting recipe planned with a secret ingredient that you are not going to want to miss!
Here are all of the chocolate recipes for today:
Chocolate Chocolate Chip Pudding Cookies from Cookie Dough and Oven Mitt
Turtle Brownies from Garnish and Glaze
Dark Chocolate Buttercream Frosting from Melanie Makes
We are also offering a fabulous chocolate giveaway provided by Rodelle who is the maker of some crazy fine vanilla extract, chocolate extract, and baking cocoa. Enter in the widget below to have the chance to win a baking prize pack from Rodelle*!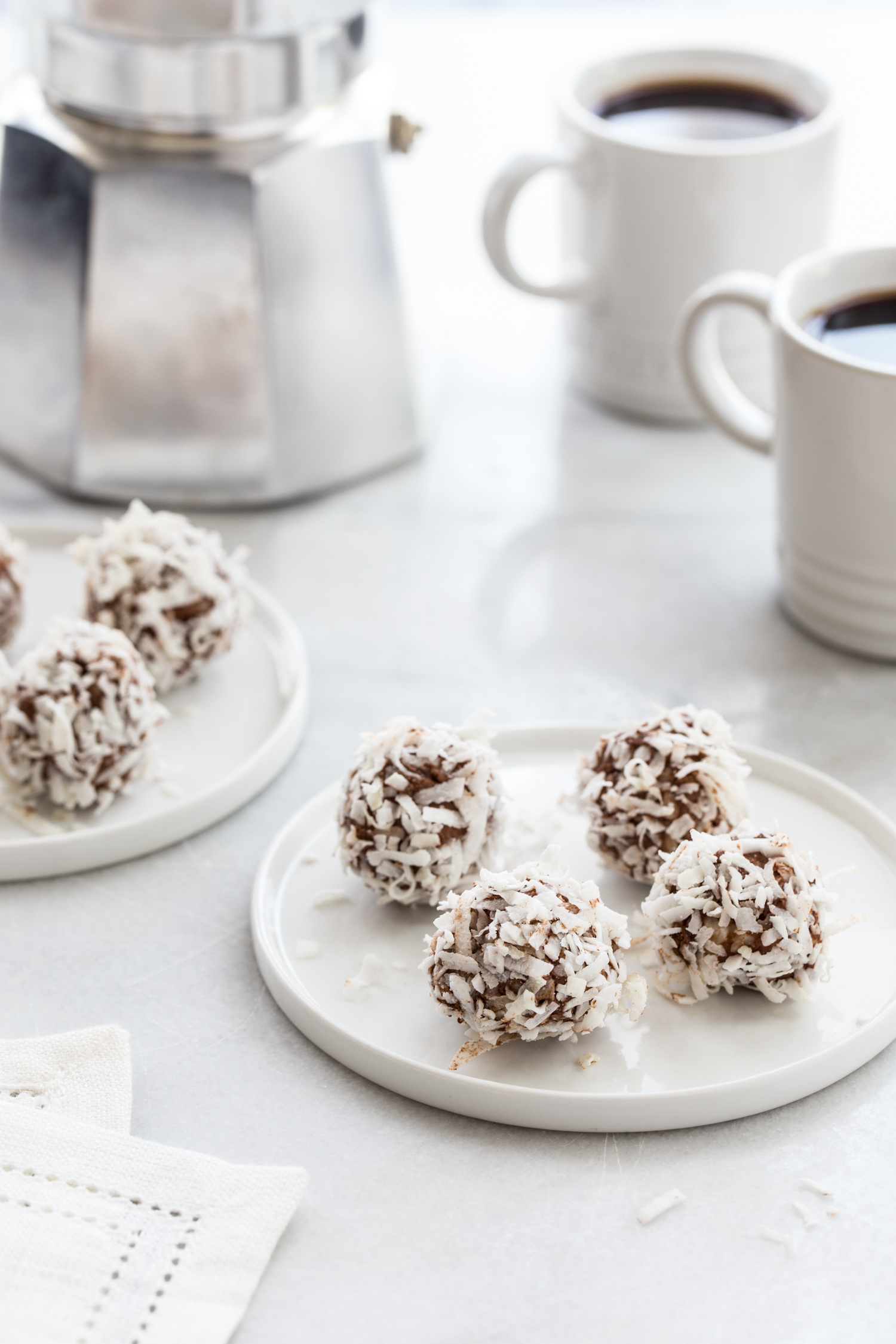 Happy Tuesday!
Low Carb Chocolate Coconut Truffles
Yield: 18 truffles
Prep Time: 10 minutes (plus chilling time)
Directions
In the bowl of an electric mixer fit with the paddle attachment, mix together cream cheese, coconut manna, coconut oil, cocoa powder, and heavy cream until smooth. Add in 10 drops of liquid stevia and mix until combine. Taste mixture and add remaining stevia drops if desired.
Cover mixture and refrigerate for at least 2 hours or until mixture becomes firm.
Spread unsweetened coconut on a plate. Scoop teaspoons of chocolate mixture and roll into balls. Roll truffle balls into coconut to coat. Chill truffles for 30 minutes before serving.
Store truffles in the refrigerator for up to 5 days.
*Disclosure: I did not receive compensation or products for this post. This post contains affiliate links. Giveaway generously provided to winner by Rodelle. Winners must live in the US and be 18 years and older. Please enter a valid email address (will not be published) so that you can be contacted if you win. 1 winner will be randomly chosen on Monday, May 22nd.