how to make a frittata + video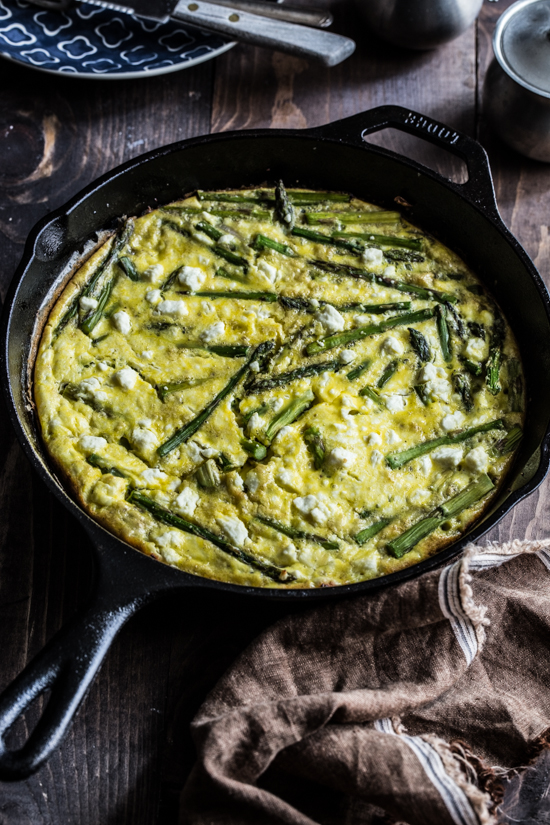 This method for how to make a frittata gives you the building blocks to make a quick, simple and healthy meal in less than 30 minutes – using whatever you have in your fridge.
Last year, we joined our local CSA and it was one of the best choices we have made regarding the way our family eats. I have always liked to think that we ate a pretty balanced diet, focusing mainly on healthy foods with some treats thrown in here and there and having been a lover of vegetables and salads my entire life, I was enamored with the idea of having a basket of farm fresh veggies every week to fuel some new vegetable inspiration. To be given ingredients and forced to rely on creativity and imagination to pull together healthy and interesting meals made for some unbelievable revelations.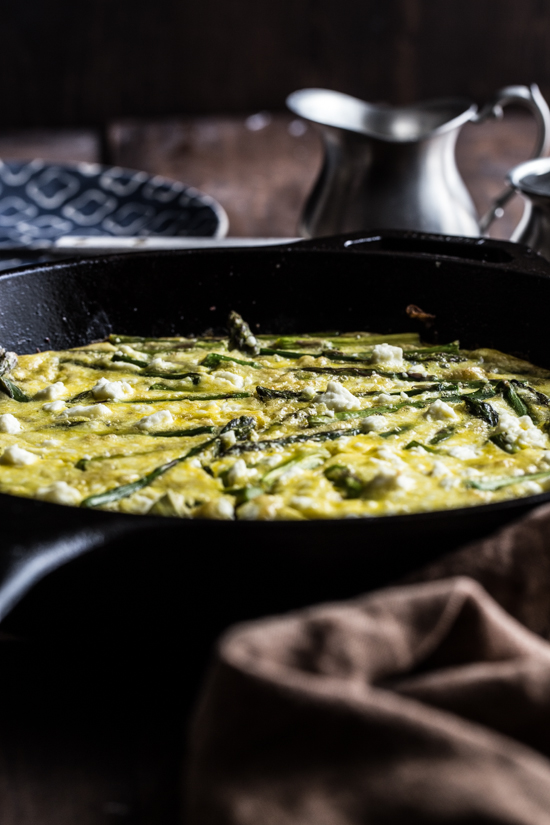 In addition to our vegetable share, we bought an egg share through our CSA. I have dreamed of having my own little flock of chickens in my backyard, but until we have a larger area for them to peck and scratch (not to mention, I need to do some convincing of my family members that it's a fantastic idea – that might take a while) I needed to look elsewhere for some farm fresh eggs. The eggs ended up being one of our favorite elements of the CSA and I loved receiving our dozen, stunning eggs.
After just a few weeks, I came up with lots of fun ways to use both the veggies and eggs, but my favorite was when I put them together and learned how to make a frittata.
Fritattas are things of beauty. So easy and versatile. The perfect way to use up the last bits of vegetables left in your fridge. It's hard to remember our pre-frittata days, but I know that we'll never go back.
I made a little video to show you just how easy they are to make:
See? Couldn't be simpler. Just make sure you have a good, solid non-stick, oven proof skillet. I always make mine in my 10 inch cast iron skillet.
I've outlined my method for how to make a frittata, but the true beauty of frittatas is the versatility and surprise combinations that you can create in your own kitchen. Play around and use what you've got! Vegetables, cheese and yes, even meat. While a sprinkling of cripsy bacon on top can go a long way, I actually prefer a meatless frittata and have been making quite a few this Lenten season.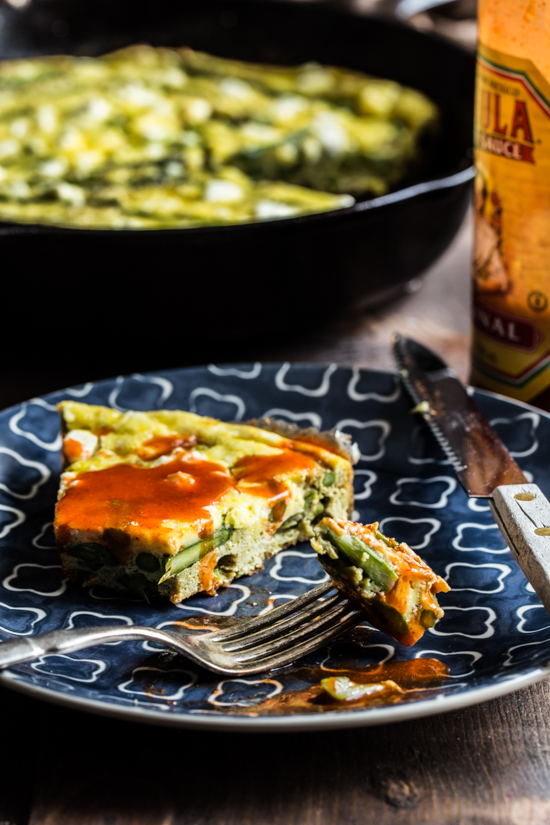 Serve the frittata with a salad, a bowl of soup or simply all on it's own and you'll have a healthy and gorgeous meal in no time.
Just don't forget the hot sauce. And ketchup. Yes, I am totally that girl.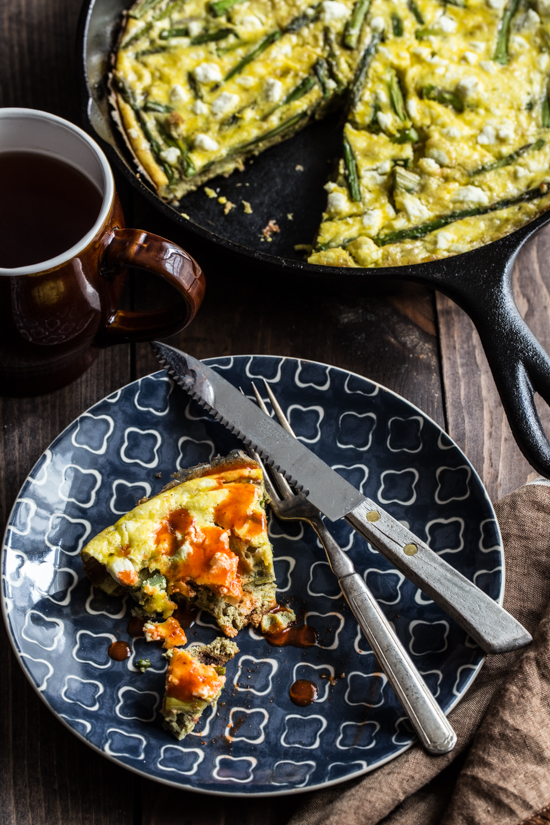 Happy Monday!
How to Make a Frittata
Yield: 4-6 servings
Prep Time: 5 minutes
Cook Time: 20 minutes
Total Time: 30 minutes
Ingredients
8 eggs
1-2 cups of vegetables (whatever you have on hand)
oil
1/2 cup of cheese (any type)
Directions
Preheat oven to 425 degrees. Whisk the eggs in a large bowl and season with a bit of salt and pepper. Set aside. Add a bit of oil to an oven-proof non-stick or well seasoned cast iron skillet and heat over medium/high. Add the veggies and sauté until just about tender. Pour egg mixture over vegetables and cook for 1 minute stirring the eggs and vegetables together. Sprinkle on cheese (if using) and transfer skillet to the oven. Bake for 10-12 minutes or until a knife inserted into the center leaves a clean cut into the eggs and liquid does not fill the cut. Slice like a pie and serve!
Notes:
Try experimenting with different vegetables. Some of our favorites are onions, asparagus, mushrooms, shallots, leeks, bell peppers and zucchini.