Michigan Mule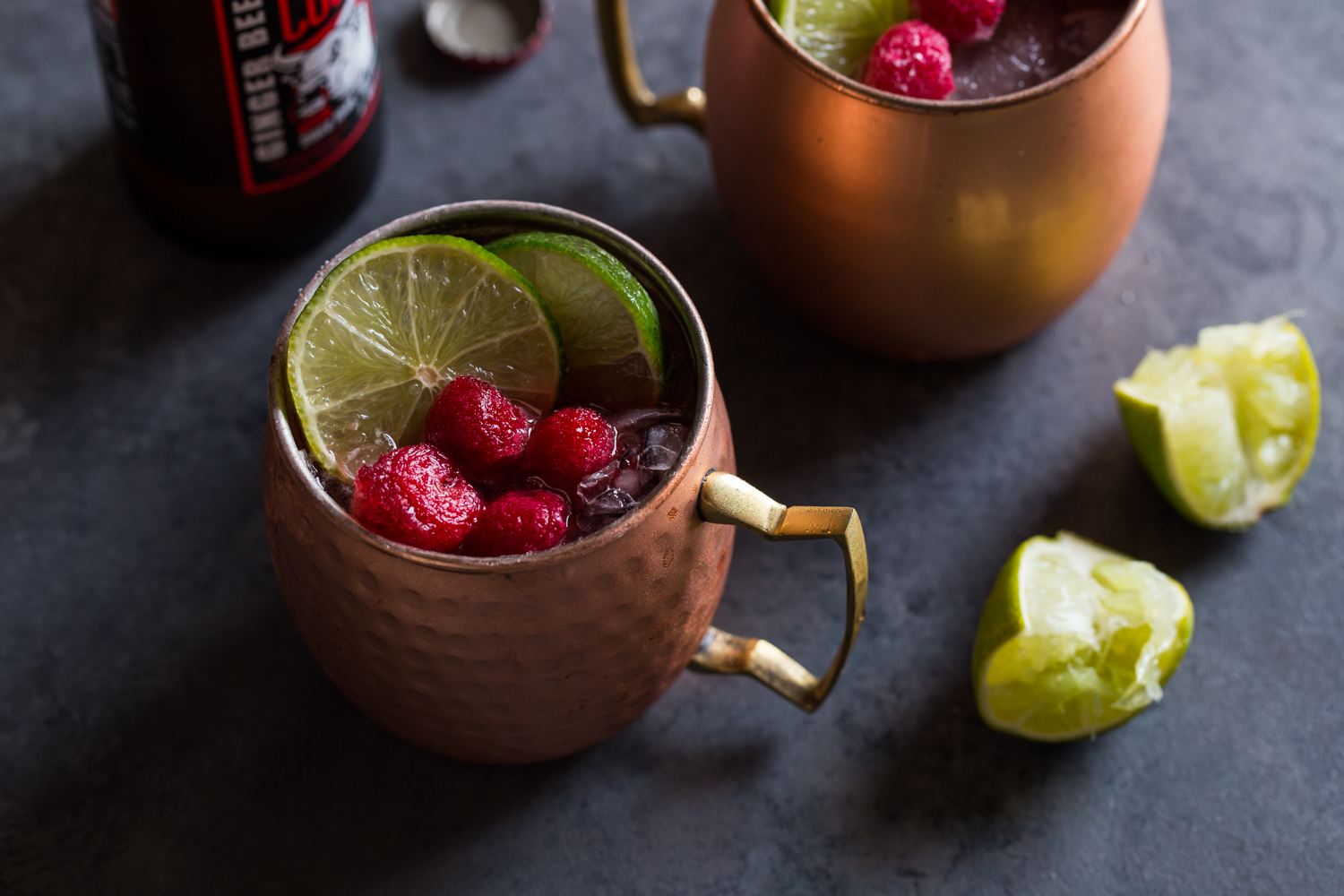 As we are cruising at a comfortable speed into the holidays, I have been looking back at the last few months. These last few months have actually been the first few months in our new home and they have been pretty fantastic. It took some adjustment, but after several months of painting, redecorating and just simply settling in, our new home is proving to be the perfect fit for us.
In all of the whirlwind of moving and juggling the change and trying to keep up with all of the recipes and stories I have wanted to share, I have yet to tell you about a beautiful trip that I had the pleasure of taking to Traverse City back in late July with the Cherry Marketing Institute. As you may know, I have spent the past year partnering with CMI and am happy to be continuing the partnership into 2016. After having spent the year getting to know what tart cherries are all about, it was such a pleasure getting to travel up to the Cherry Capital to witness the cherry harvest.
I made a brief little video to show you some of the steps that it takes to harvest tart cherries.
Tart cherry varieties, such as
Montmorency cherries
, are incredibly delicate and soft. Once picked, the cherries do not last long. This is why they are not available in fresh form unless you are lucky enough to live very near an area that grows tart cherries. Tart cherries are harvested by a large machine that gently shakes the cherry trees to release the cherries which are immediately put into water to keep them fresh.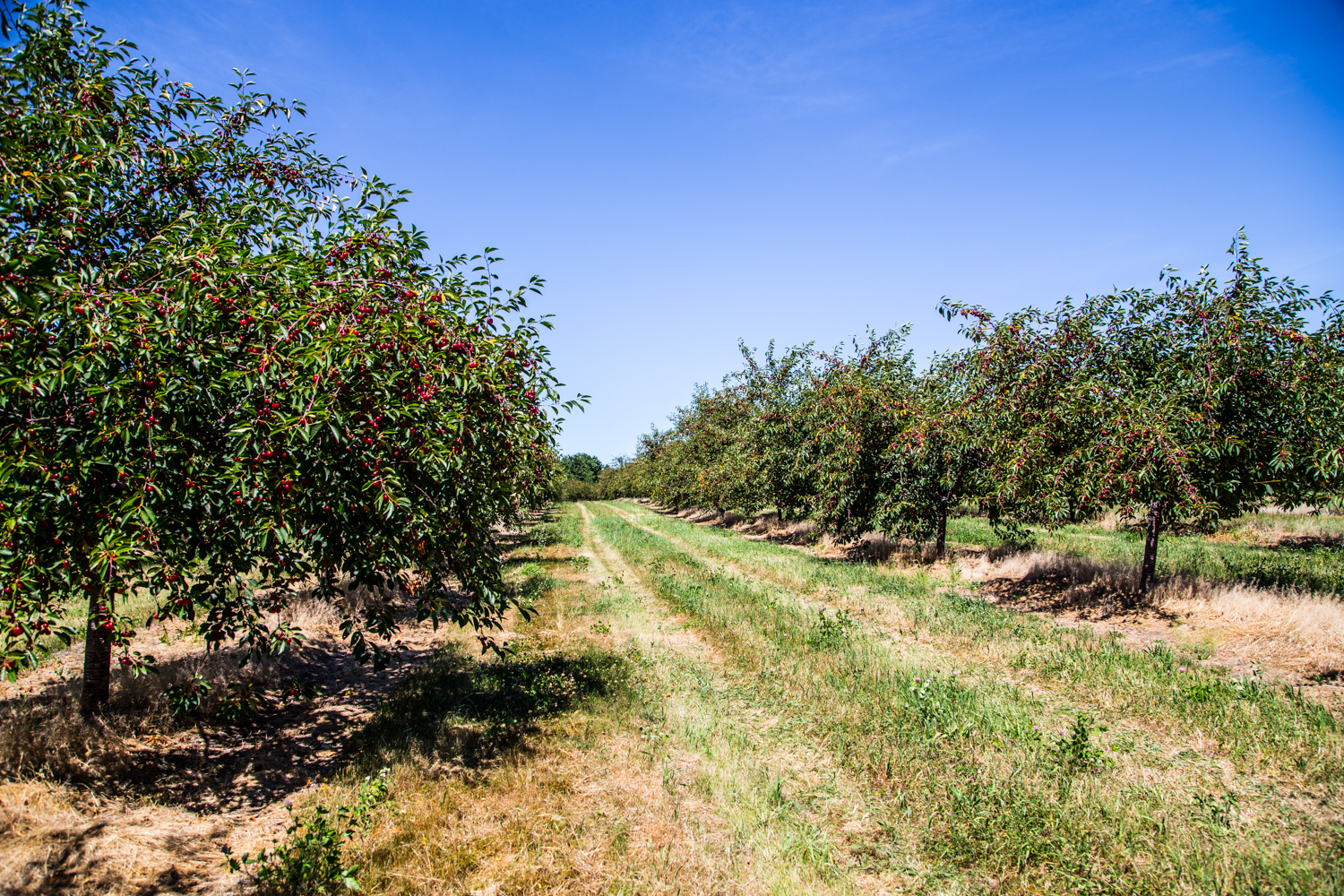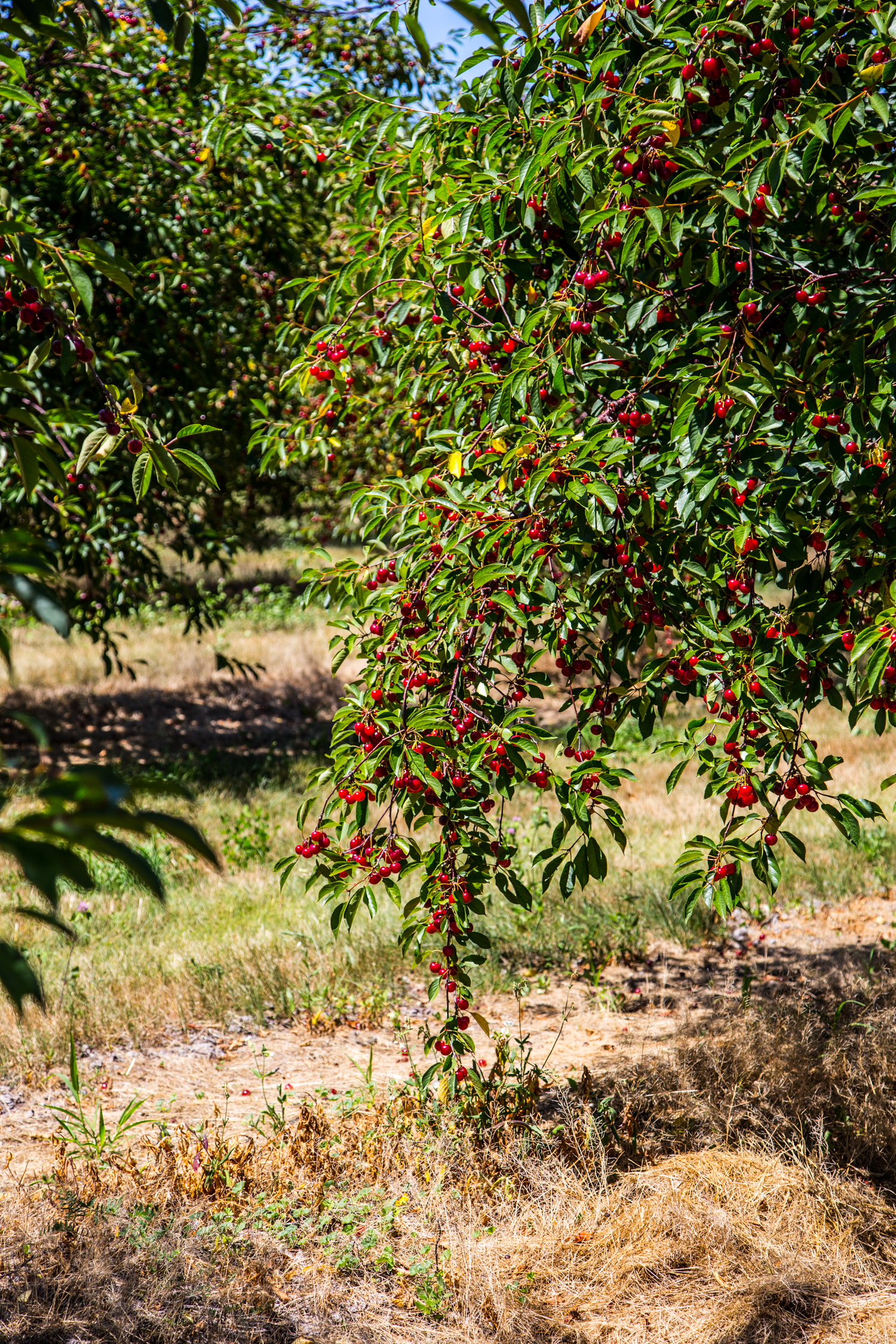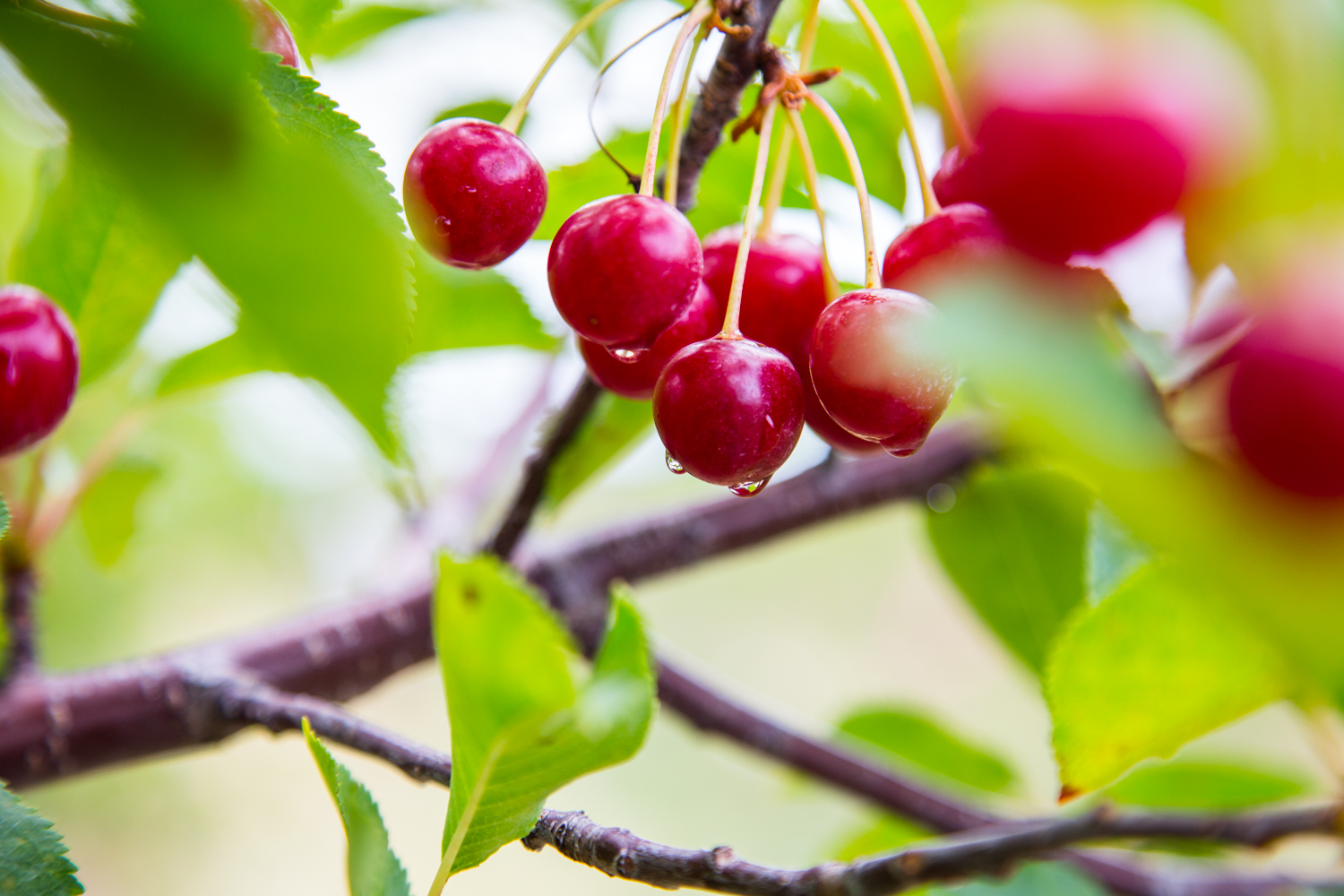 Large trucks of tart cherries in water are driven to a facility that will cool the cherries down with very cold water in order to firm them up and make pitting them much easier. After the pits are removed, the tart cherries are frozen within hours of harvesting. Some of the cherries are turned into juice or concentrate (which I used in my Michigan Mule recipe that you will find below). Other cherries are dried and sold frozen.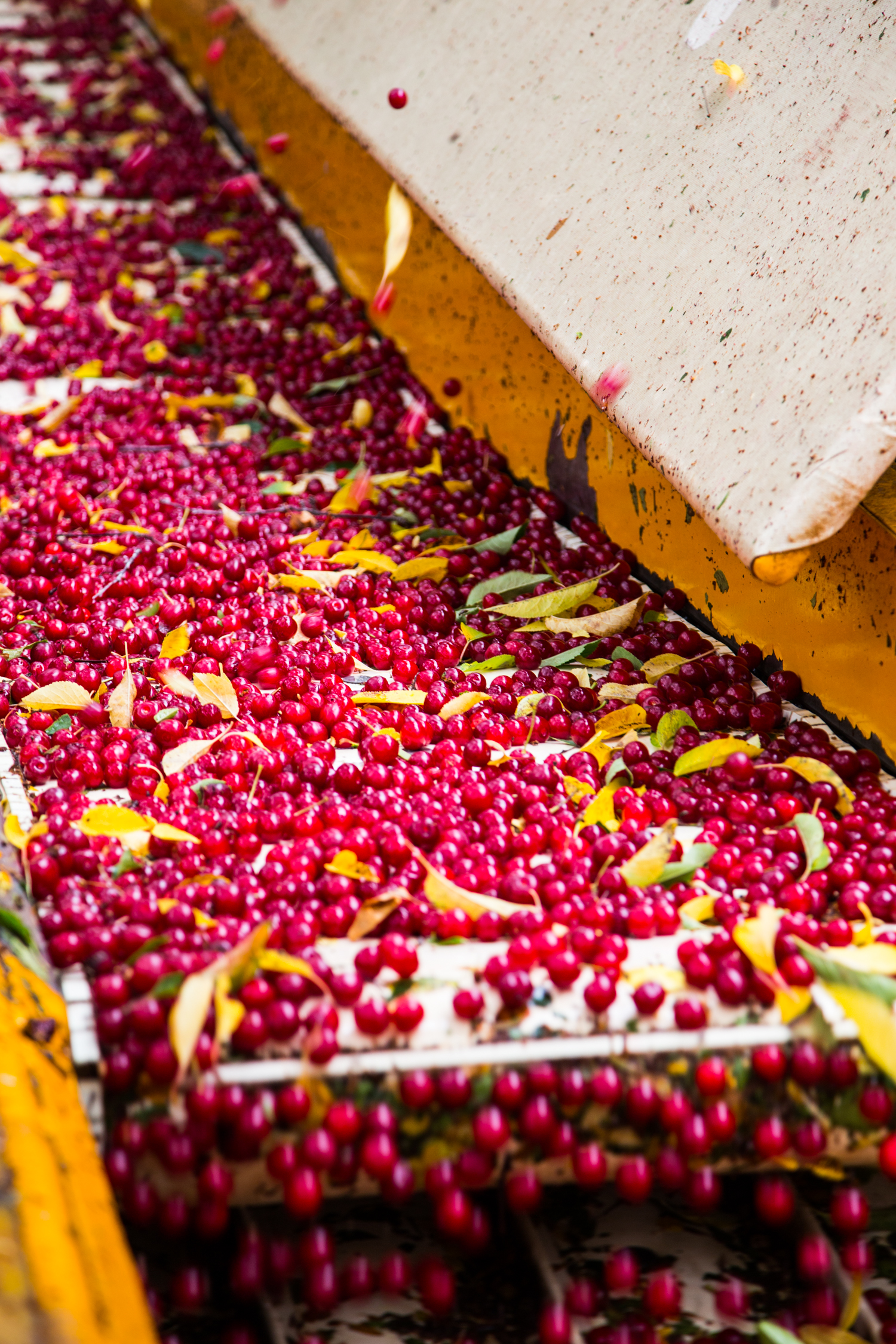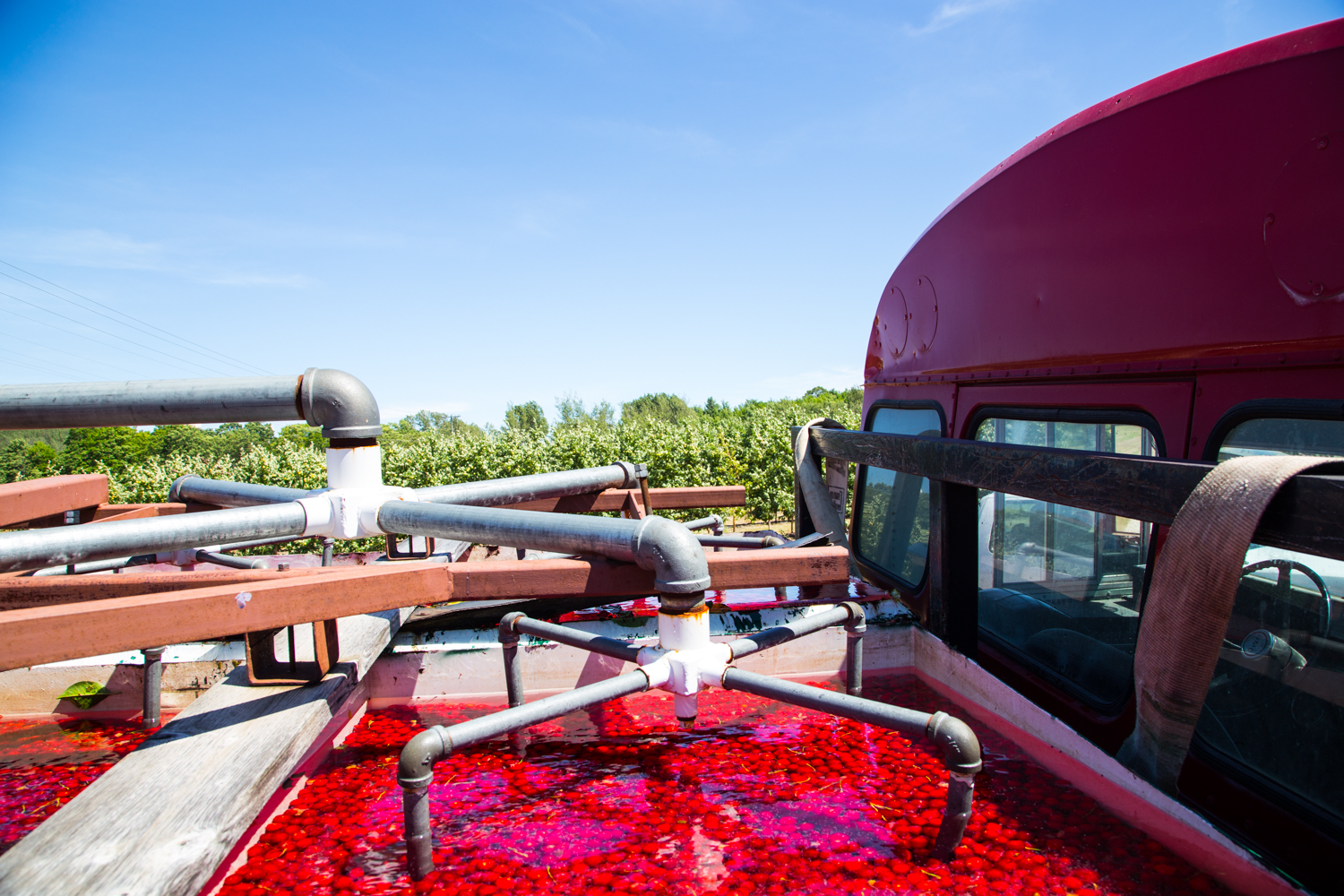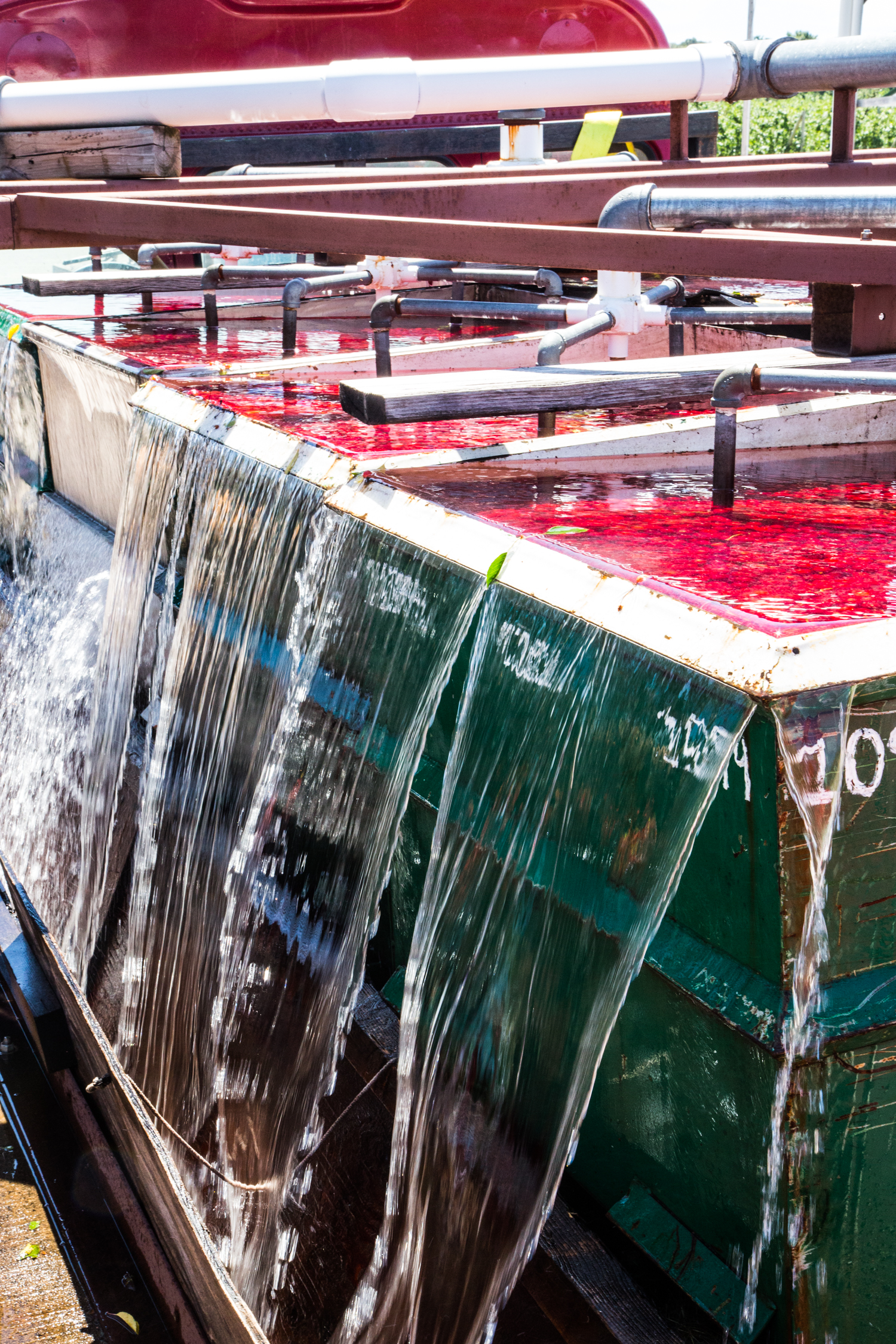 It's an incredible process to witness. The cherry farmers of Michigan take great pride, as they should, in their work. Their cherries are not only incredibly beautiful, but tartly sweet and full of health benefits. It didn't hurt that the day we were traveling to Cherry Bay Orchards was one of the most lovely days of the summer.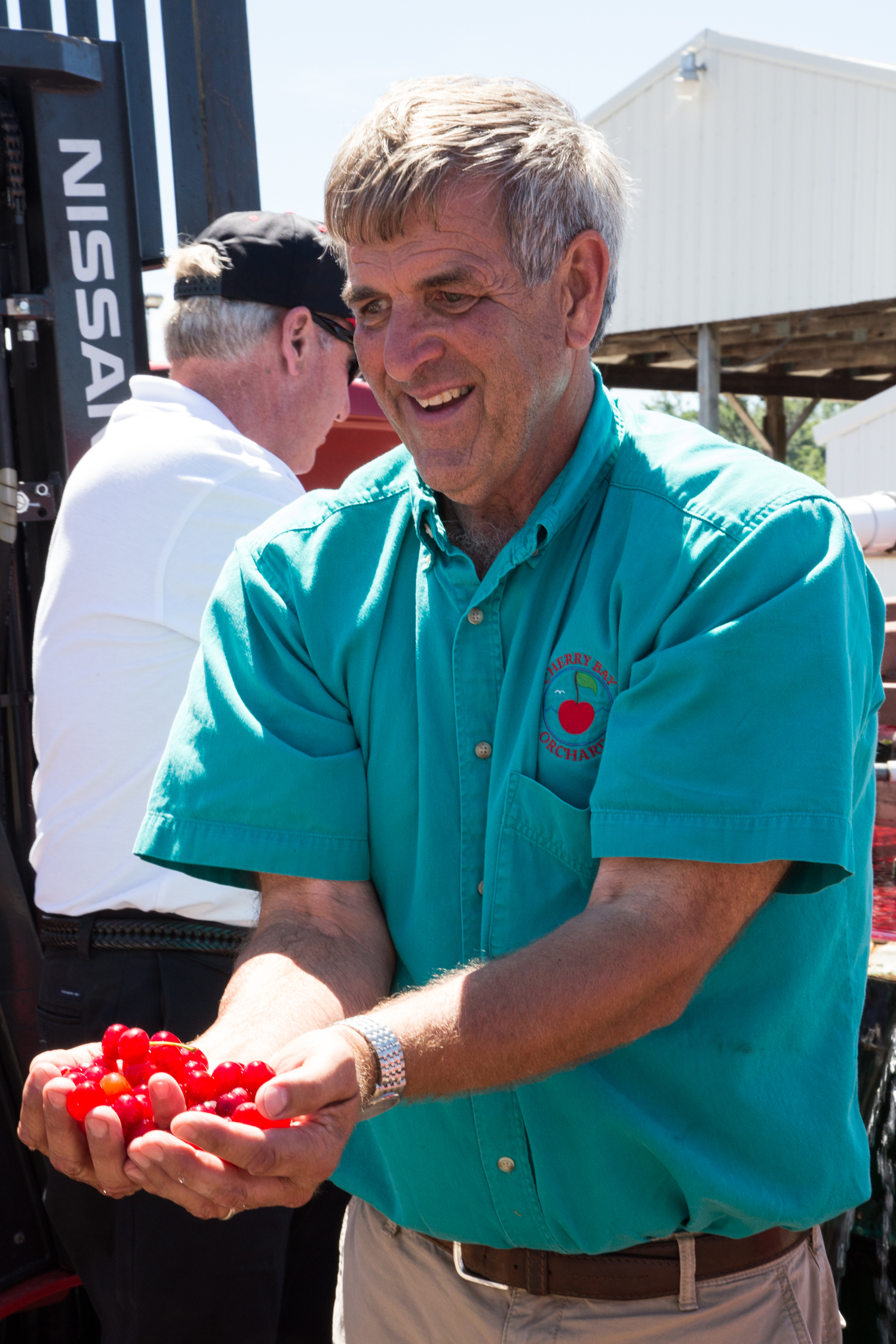 Along with our trip to the orchards, we had a unique and cherry-packed lunch at Cherry Republic. They have an entire menu full of recipes that feature tart cherries, and I found some pretty great  cherry snacks like cherry summer sausage,  cherry salsa, and cherry ginger beer (which would be perfect for this Michigan Mule, but I drank mine too quickly upon getting home to try it in this cocktail – yikes!)
After our bellies were full of great food, we headed to Sleeping Bear Dunes to enjoy this: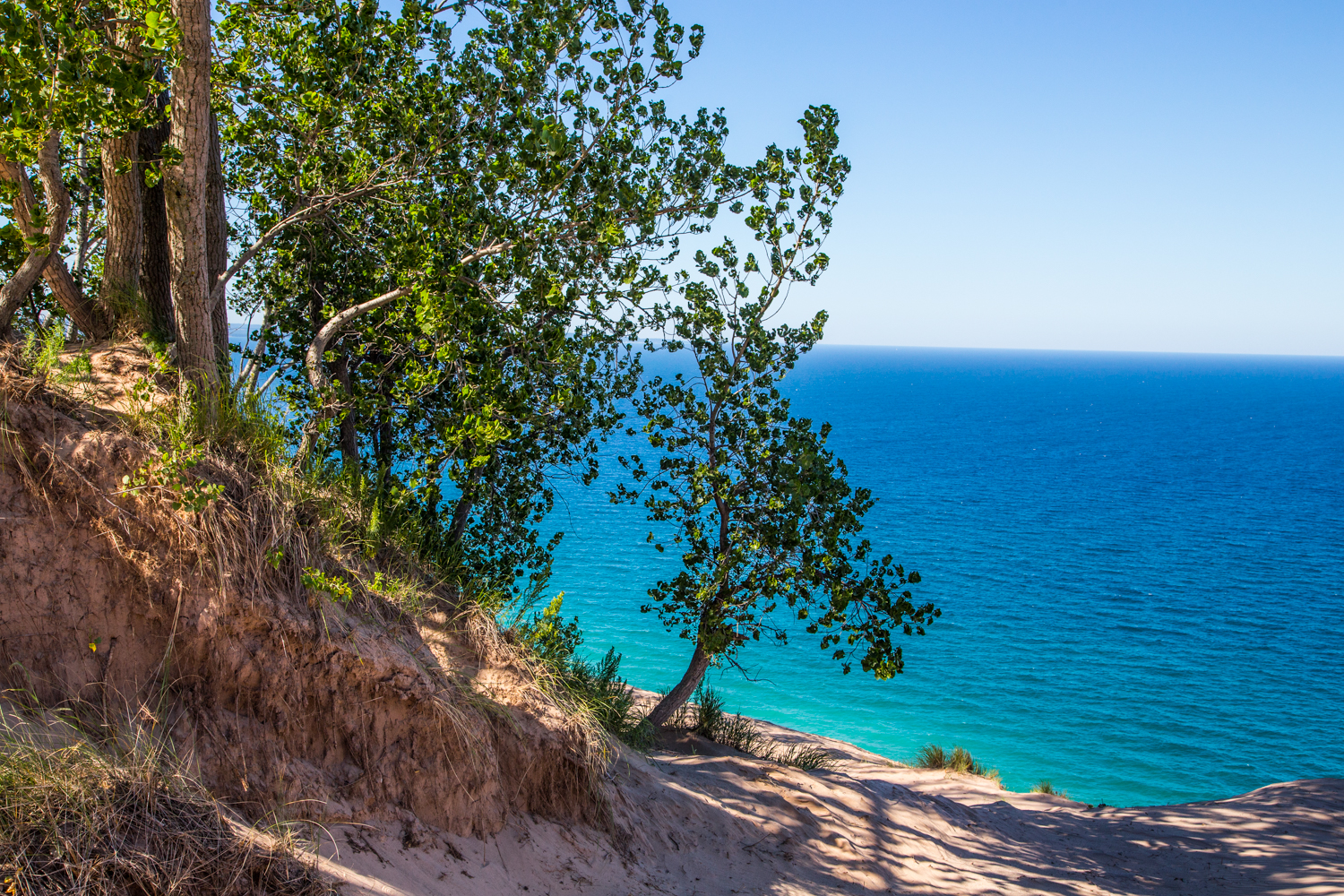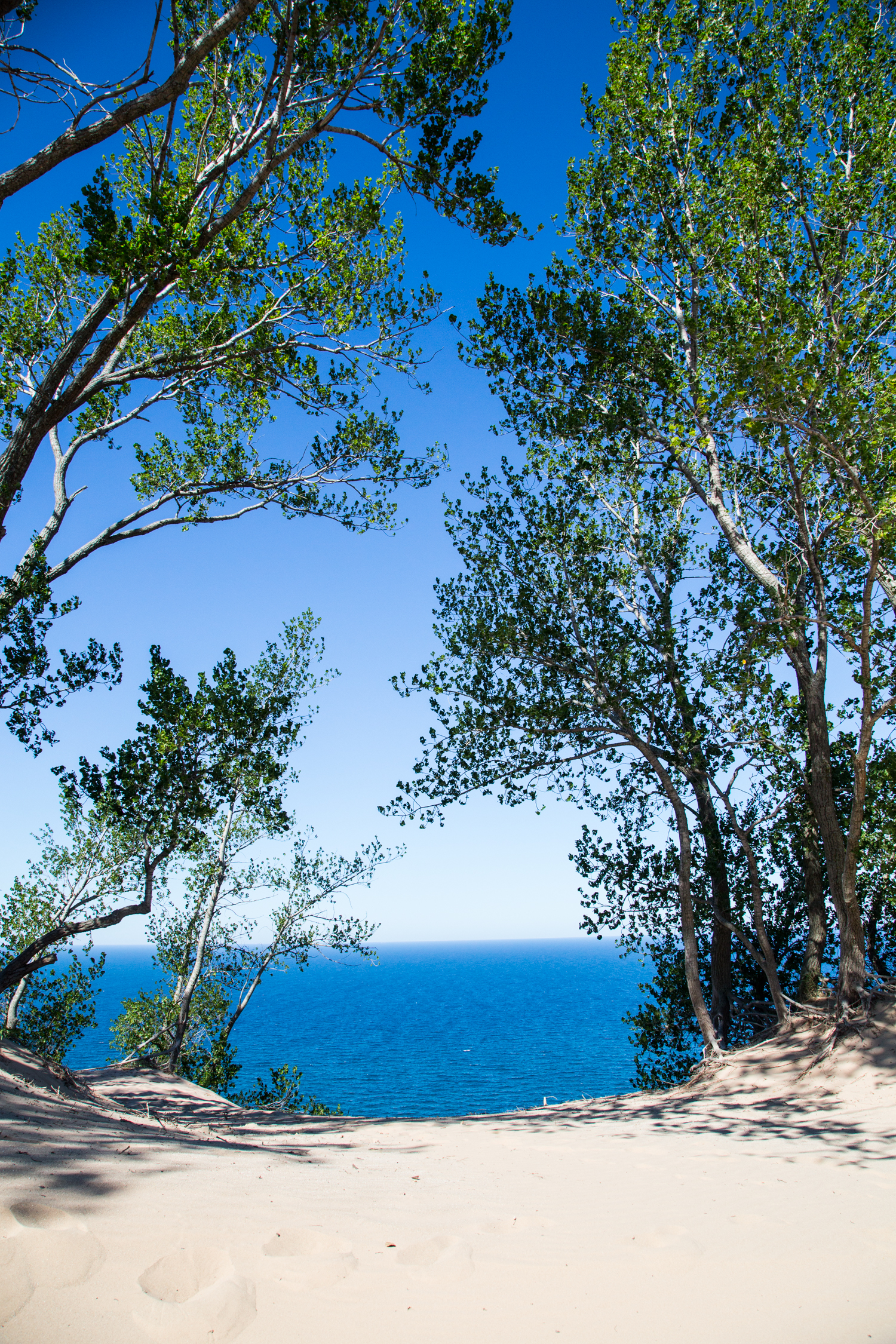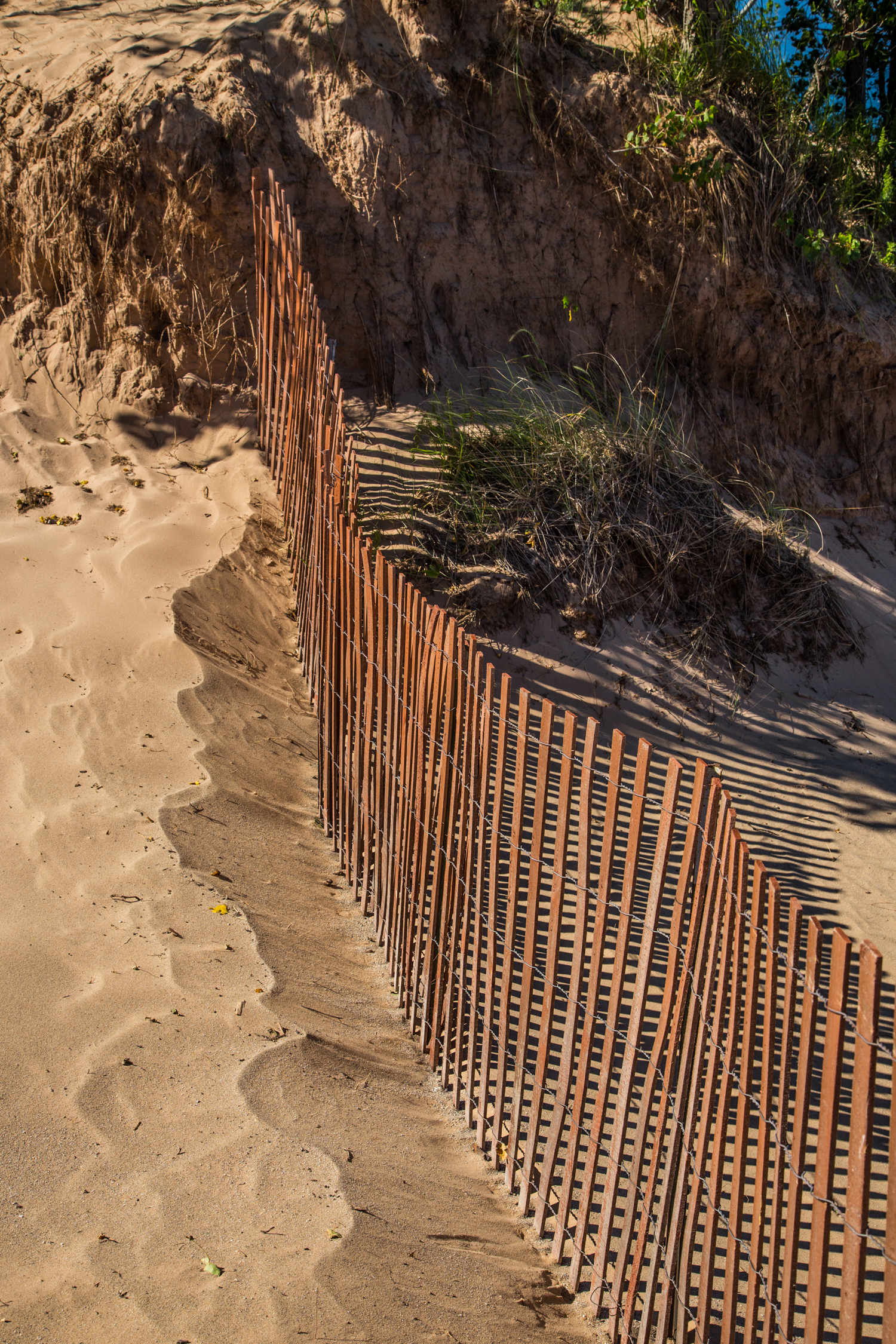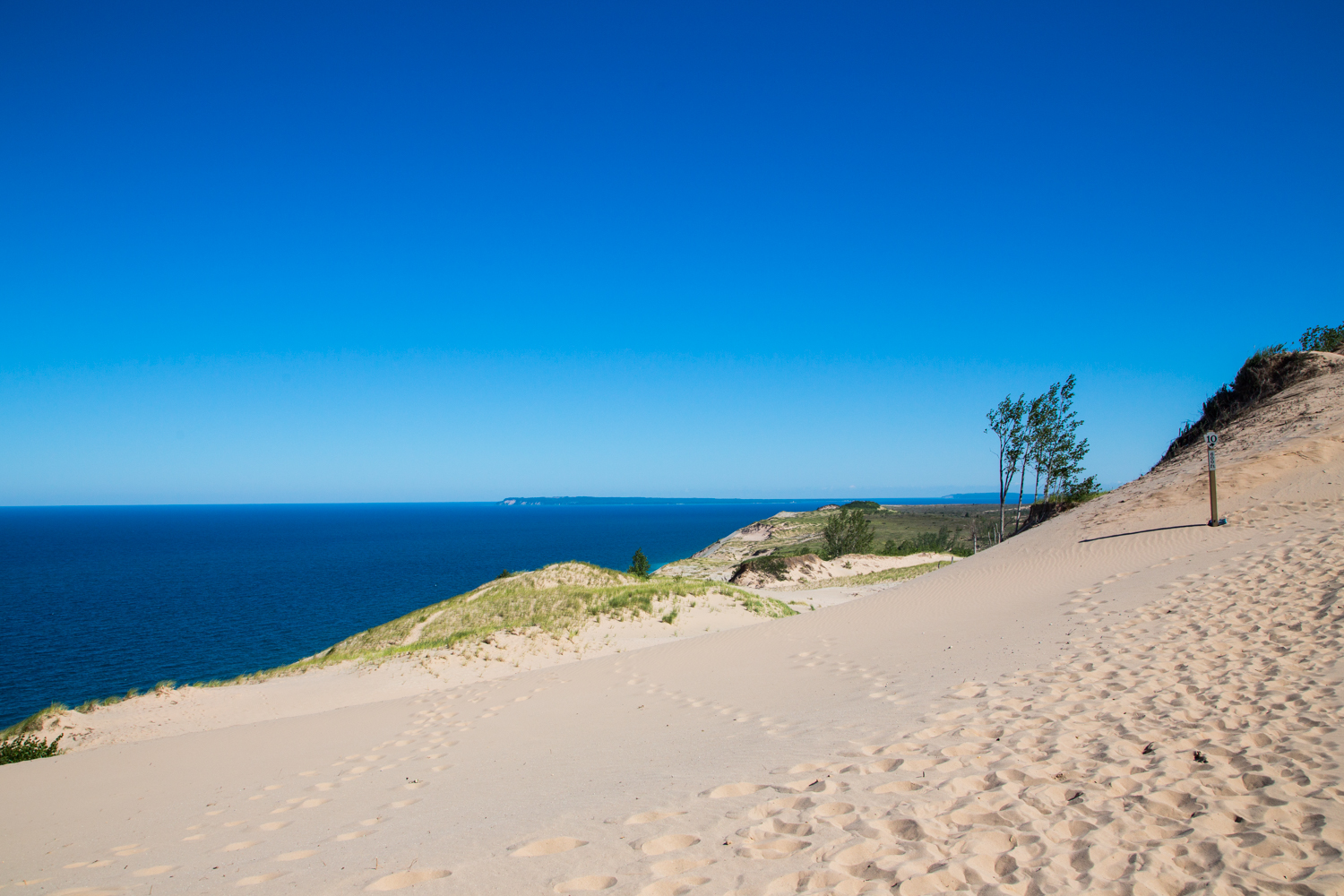 Those photos pretty much say it all. This trip was a gem and I'm looking forward to taking my family back to enjoy it with me.
When it comes to choosing my favorite version of tart cherries, it's too hard of a decision to make. The dried tart cherries are great on my tart cherry chutney toast and in my tart cherry trail mix. For my Michigan Mule recipe, which is just a simple twist on the ever popular Moscow Mule, I added a hefty shot of tart cherry concentrate. It adds tangy, sweet flavor and pairs great with the spicy ginger beer and sour lime. I recommend using a high quality vodka in this recipe, too, my favorite being Grey Goose.
At one of the dinners on our trip, we got to enjoy a Michigan Mule that had a few more ingredients in it than my version. I'm keeping mine simple with vodka, lime, tart cherry, and ginger beer. All powerful flavors that work together in this lovely, but great anytime cocktail.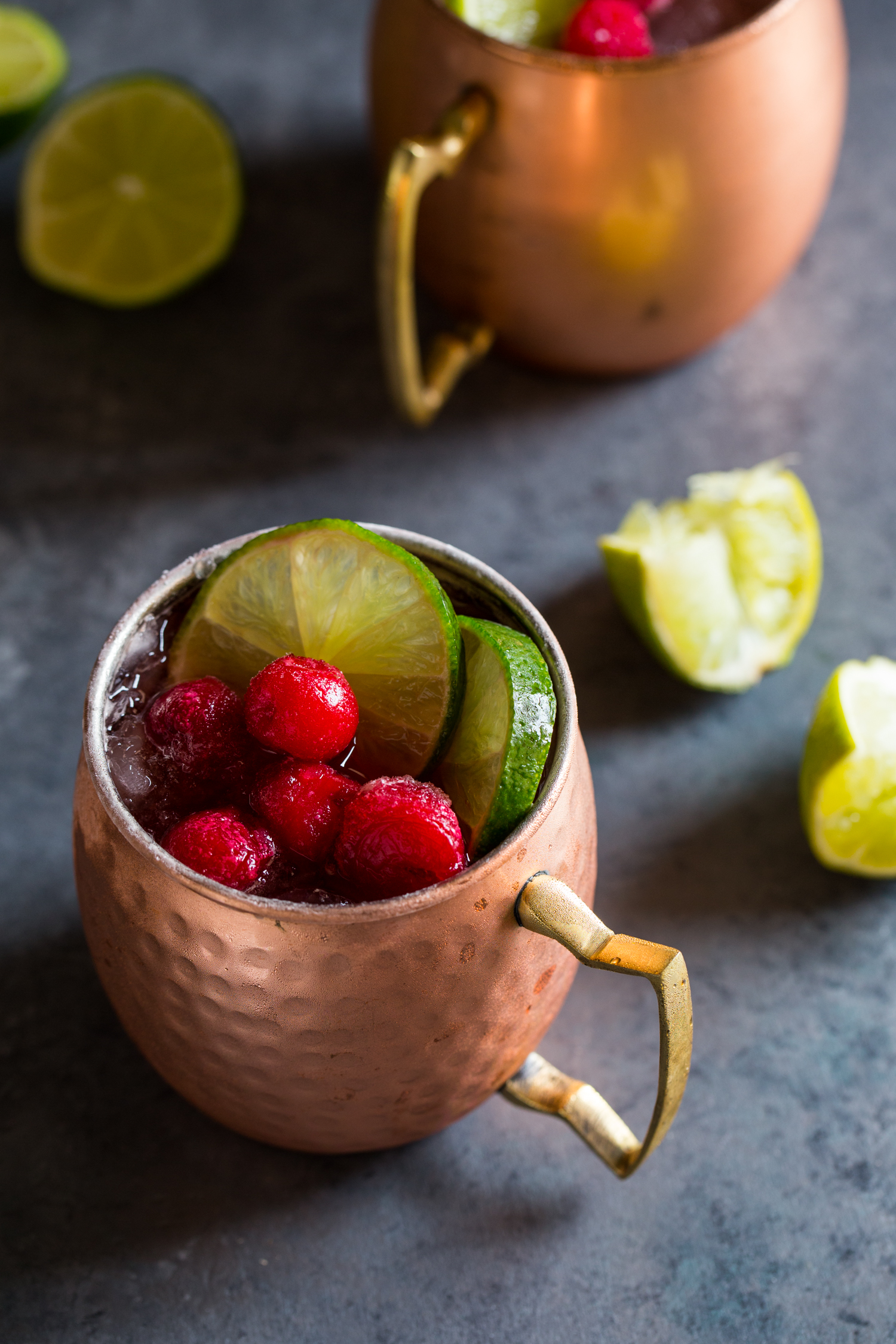 Happy Friday!
Michigan Mule Recipe
Yield: 1 cocktail
Prep Time: 5 minutes
Total Time: 5 minutes
Ingredients
2 ounces high quality vodka
1 1/2 ounces tart cherry concentrate
3/4 ounce lime juice
4-6 ounces ginger beer
lime slices and frozen tart cherries for garnish
Directions
Fill a copper mug halfway with ice. Add vodka, tart cherry concentrate, and lime juice and stir well. Top with ginger beer and garnish with lime slices and tart cherries.