My Weekday Morning Routine #MyMorningProtein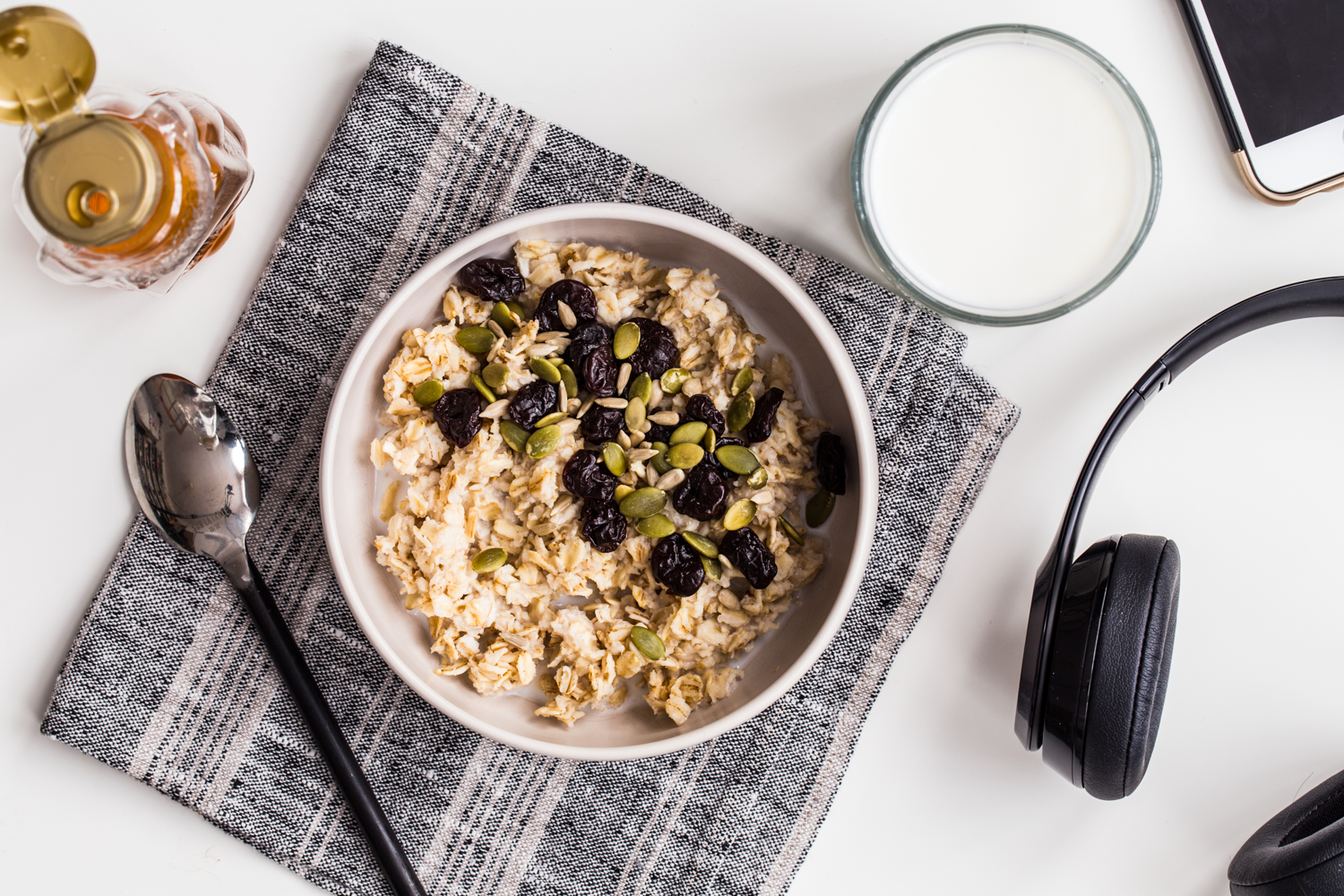 *This post is sponsored on by the National Milk Life Campaign. All opinions are, as always, my own.*
Happy New Year! You might be tired of hearing that, but I honestly love this time of year! Fresh starts, healthy goals and all that great stuff. I wouldn't turn down a little more daylight, but I guess I can't get too picky.
If you missed my Random New Year's Thoughts video that I posted earlier in the week, be sure to check it out! It's full of silly holiday recap, an awesome appetizer recommendation, the struggles of growing out my pixie cut, daily yoga, and my new love: the Instant Pot.
I told you it was random.
This year, I'm looking forward to sharing more of these behind-the-scenes peaks with you. I started a bit in the Fall with some prop shopping vlogs, and a DIY video for food photography surfaces (that I had way to much fun filming), but I'm itching to dive even deeper into sharing videos with you. Sharing posts that are more than just about a new recipe that 'you just have to make!'.
I feel like so often there is a disconnect while I'm sitting here on my couch typing away or editing a video and you are there at your home, or commute, or coffee shop reading, watching, and hopefully enjoying my stories, recipes, and videos.
At the end of the day, we're real people. People who have joys, struggles, families, talents, insecurities, routines, and just real life stuff.
And that's the good stuff.
I want 2017 to be about getting to know each other more, nurturing the stuff that makes us unique and celebrating it. But even more so, finding the common ground in our lives that makes us realize that as different as we are, we have so many likenesses that bring us together.
Today I have something real to share with you. It's a peak inside my weekday morning routine. It's not glamorous, it's not Pinterest worthy, it's simply perfectly imperfect. It's my family and I getting ready for our days (in this case a weekday/school day).
We all have morning routines – acts that we are in the habit of doing. Getting dressed, eating breakfast, drinking coffee. As you can see, my routine starts with me getting dressed in my workout clothes in hopes that that will keep me motivated to workout sometime during the day This week, it's been working like a charm! As you can also see in the video, my morning routine rarely involves doing my hair or makeup before I leave the house. That early in the morning, it's just not a priority, what can I say?
The kids are good about getting themselves dressed, brushing their teeth, and coming downstairs without much goading, which is a pretty recent development and I'd be lying if I said I didn't love it.
Our morning starts pretty early (6:20) and my kids have a pretty long school day. Because of this, I try my very best to get them started with a well rounded breakfast and enough protein to fuel their mornings. It's important for kids to have protein at every meal, but especially breakfast. Milk helps make sure that my kids are getting protein they need to start their day off right.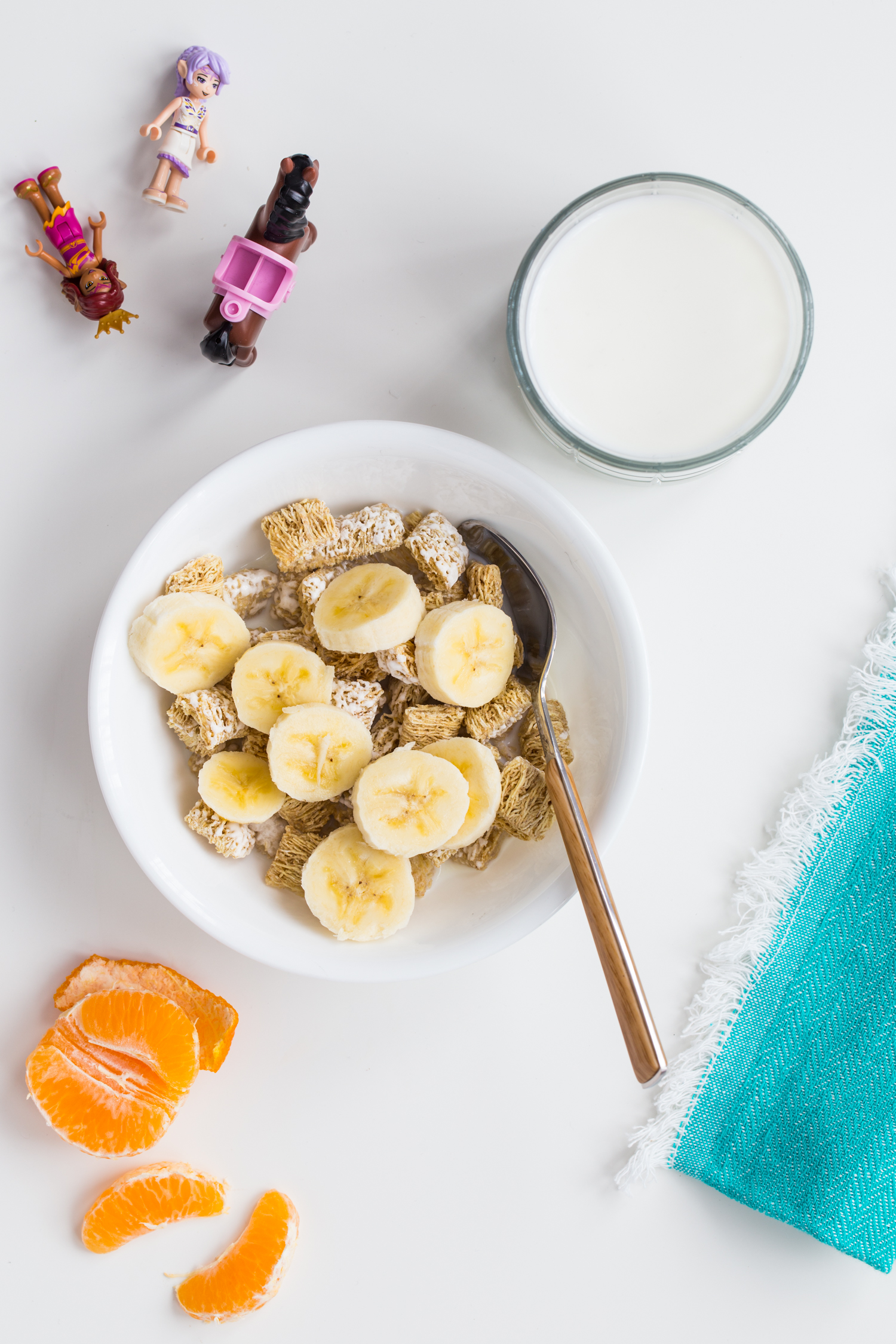 Typically, breakfast for us includes cereal, oatmeal with milk, or a microwave scrambled egg on toast. My kids love milk and I feel great including it in our breakfast, whether it be in the cereal, a splash in our oatmeal, or a bit in our scrambled eggs. No matter what the main course is, I serve it with a glass of milk. An 8 ounce glass of milk provides 8 grams of high quality protein that will help A & C feel full longer, getting them to lunchtime without getting hungry. Plus, milk is the original farm-to – table food that I feel great about feeding my kids (and myself!).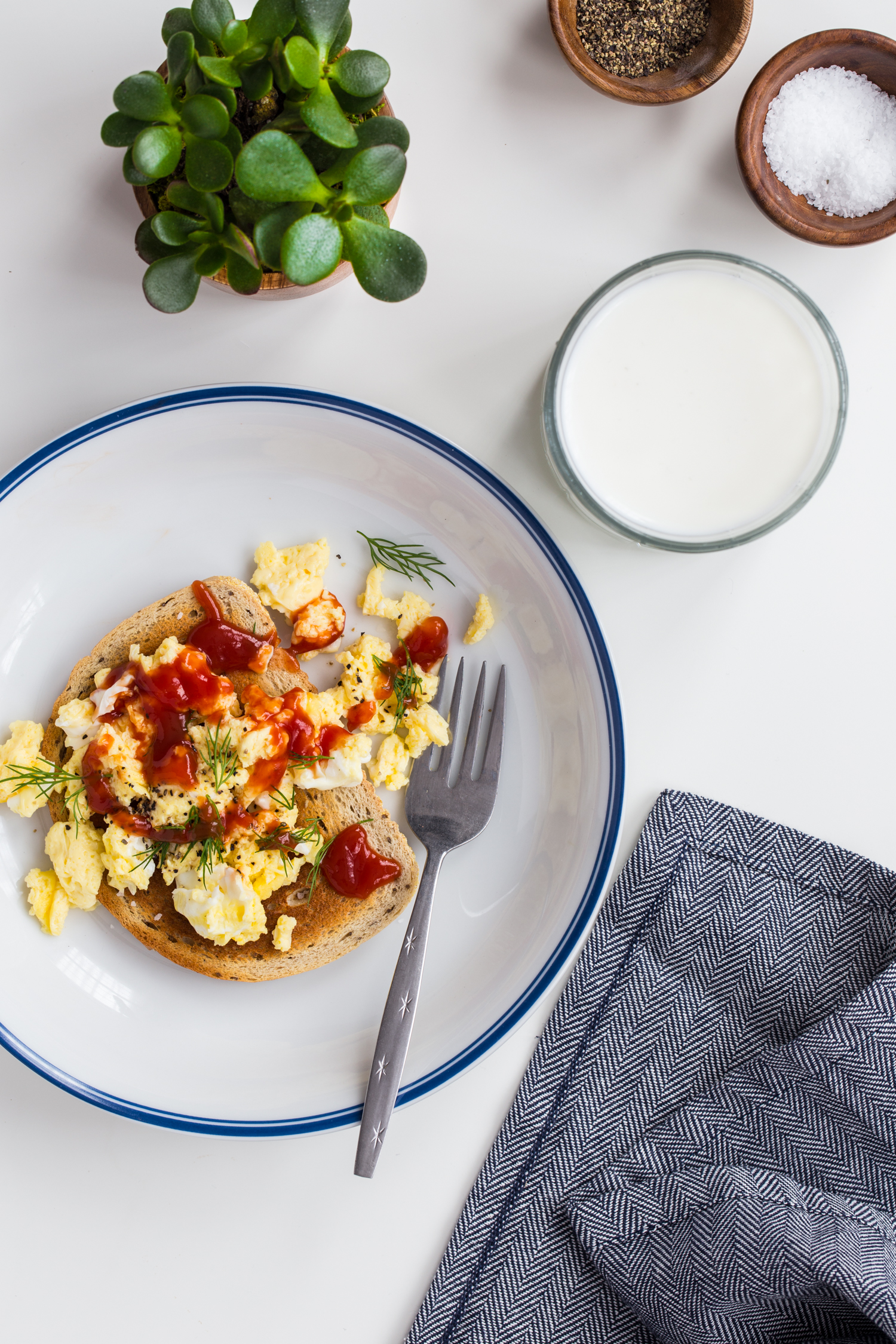 After getting us breakfast and packing the kids' lunches (complete with milk money for lunch!), the next five minutes are a whirlwind of quick hairdos and a scramble of shoes, coats, and hats. Then we are out the door and on our way to school. Giving them a hug at the school doors is one of my favorite times of the day. I miss them when they're gone, but I know they are happy, and I did everything I could to get them started out in a great way.
After I return home, I usually make myself a cup of coffee with a splash of milk, then settle in for a quick round of emoji blitz before getting down to work.
What can I say? It's just my way of settling in to the day.
There it is! My weekday morning routine in all of it's glory.
Now, I know you have a way that you run your mornings and I would love, love, love to hear about it! Use #MyMorningProtein to share your own families' morning protein routine and enter the My Morning Protein contest to win a year of free milk. 
Also, follow along with me this month as I'll be sharing some of my favorite (and simple) ways to get protein in the morning. You can follow the hashtag #MyMorning Protein on Twitter and Instagram  as well as follow Milk Life on their social channels for some great breakfast inspiration!
Happy Friday!!