Ginger Green Apple Smoothie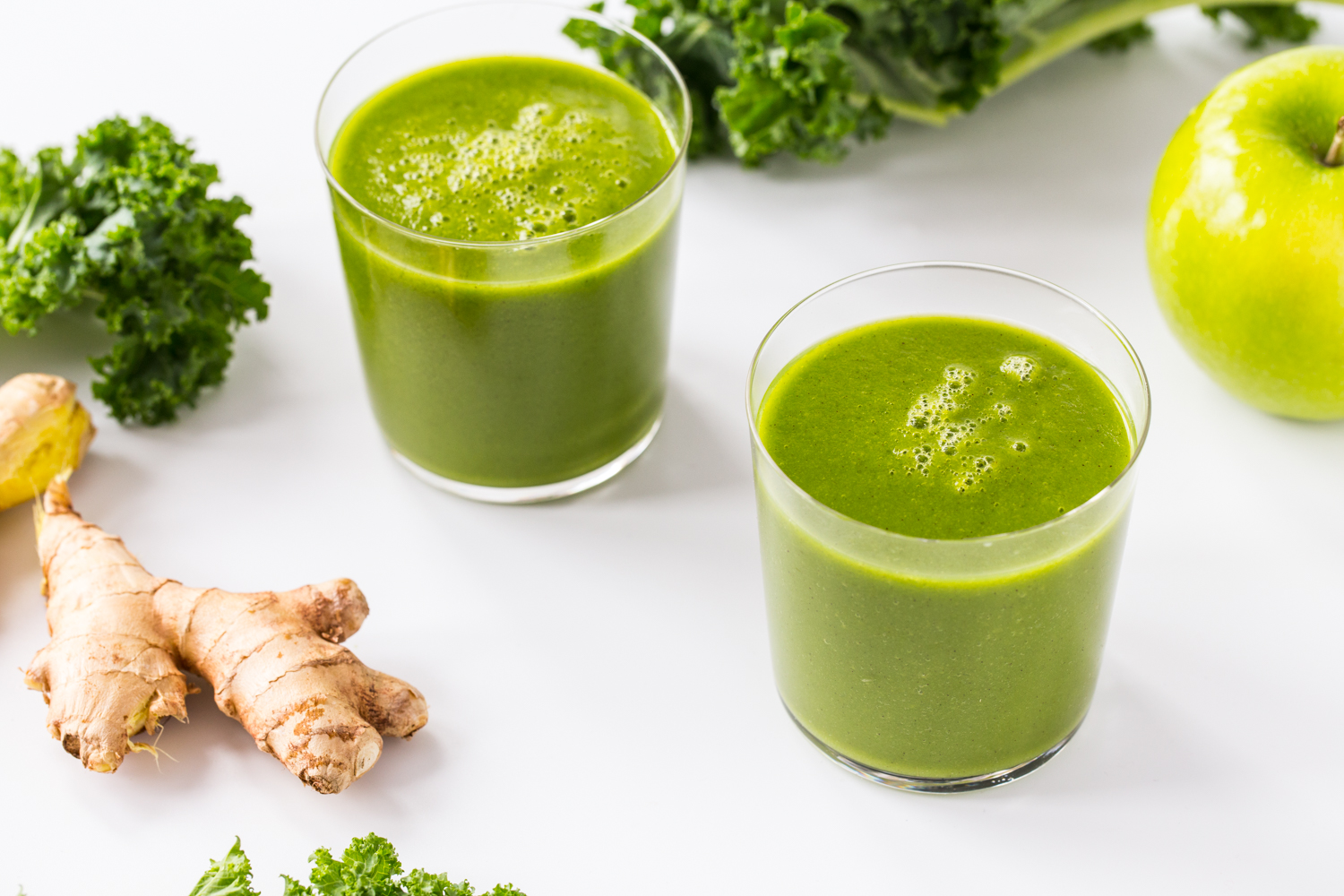 I am so unbelievably late to the game here, but holy cow, I'm obsessed with Gilmore Girls. I don't have Netflix so it's been tricky to get my hands on the episodes, but after some crafty DVR work, I now have 35 episodes recorded. The problem is, I have half of season one, a few episodes of season 4, and almost all of season 5.
Not exactly a full set and it seems to be a show I should watch in order. Luckily, my sister-in-law has offered to let me borrow her DVD's of the first 3 seasons so basically I'm going to be useless for the next week.
I just want to temper your expectations for content this next week.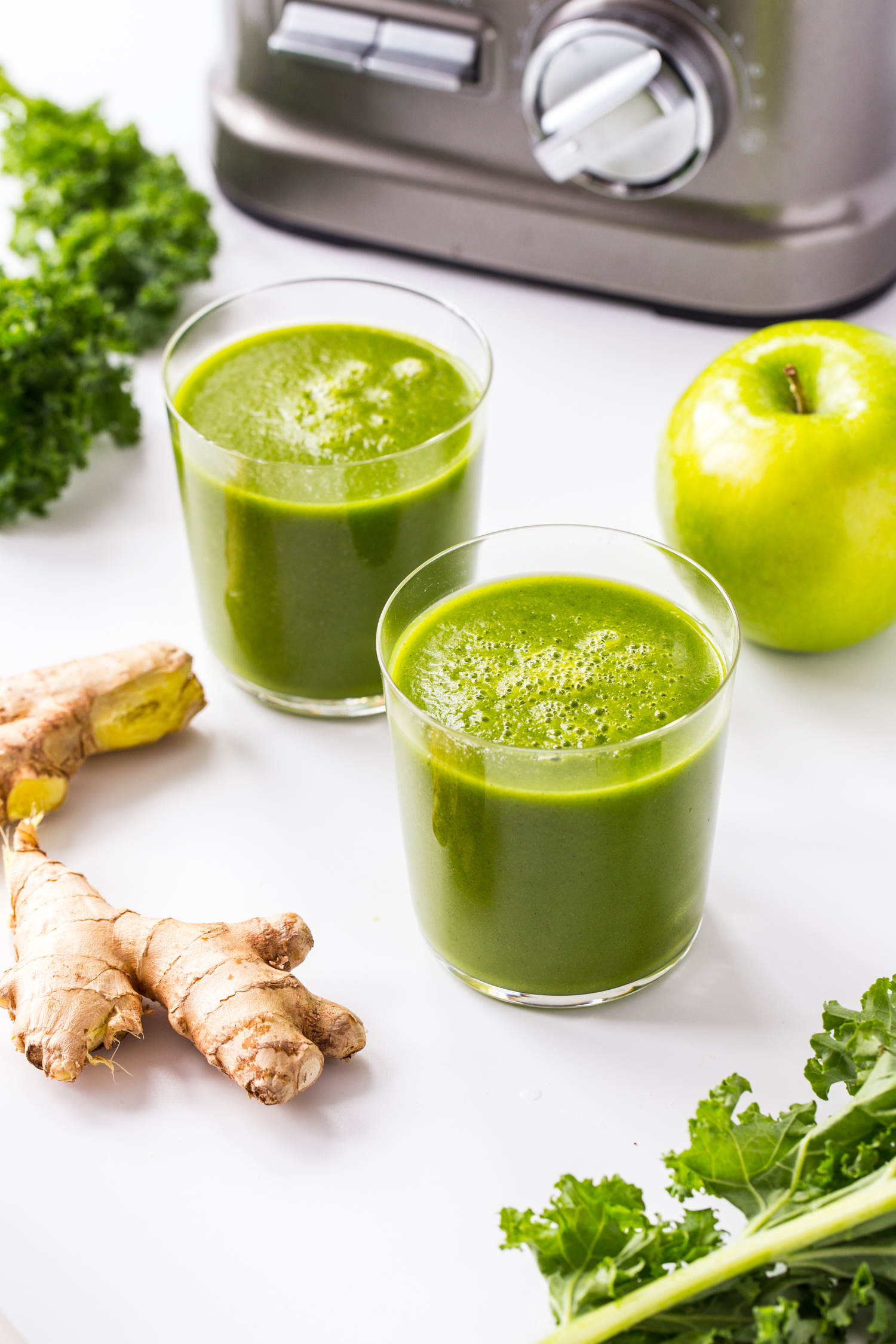 Luckily, I have an awesome ginger green apple smoothie to share with you today. This is a smoothie that I've been making for the last 2 weeks on an almost daily basis. I'll switch the kale to spinach to mix up my greens but basically the elements of green apple and ginger have been a constant.
The resulting smoothie is bright, clean, fresh, and just plain ol' healthy tasting. If you are a green smoothie lover like I am, you're going to love this combo of ingredients. If you don't groove on green smoothies, this may not be your bag, but I do encourage you to give it a go. The ginger is amazing.
Plus, this smoothie is totally drinkable while watching Lorelei freak out during parent day at school. Oh the drama!
Man, this show is so 2000 and I freaking love it!
PS. Don't tell me what happens next..pretty please?
PPS: I made a quick video on Instagram of this smoothie and a behind the scenes vlog of making the video <3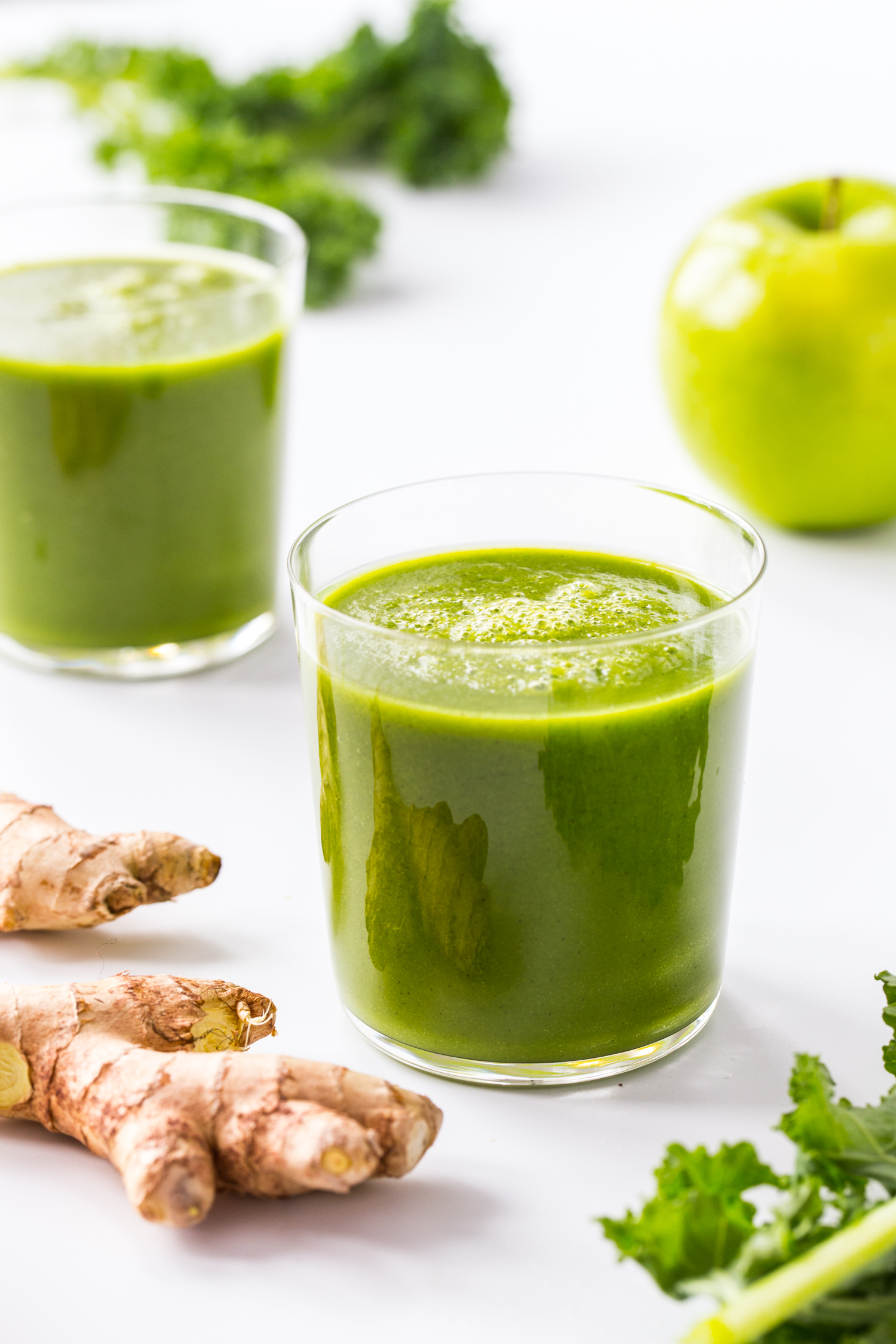 Happy Wednesday!
Ginger Green Apple Smoothie
Yield: 1 large or 2 small smoothies
Ingredients
8 ounces filtered water
1 clementine, peeled
1 kiwi, peeled
1 celery stalk, cut in half
1 green apple, core removed
2 handfuls kale leaves, stems removed and chopped
1 inch piece of ginger, peeled
1/2 cup mango (frozen or fresh)
1/2 cup ice
Directions
Place all ingredients in a high powered blender and blend until smooth. If using a standard blender, chop vegetables and fruits into smaller pieces before blending.