Pecan Pie Cheesecake
This post is sponsored on behalf of the American Pecan Council. All opinions are, as always, my own.
What a delicious, pie-filled week this has been! I'm a little sad to see it come to an end. To wrap up this week of pecan pies (don't forget about the classic pecan pie and the bourbon bacon pecan pie) I bring you possibly the biggest twist on the classic yet: Pecan Pie Cheesecake.
If you are someone who is intimidated by making cheesecake, let me tell you that I'm right there with you. I used to be flat out scared to make a cheesecake. I would buy all of the ingredients, go to the effort of mixing and baking, only to end up with a dry cracked cheesecake.
Womp, womp.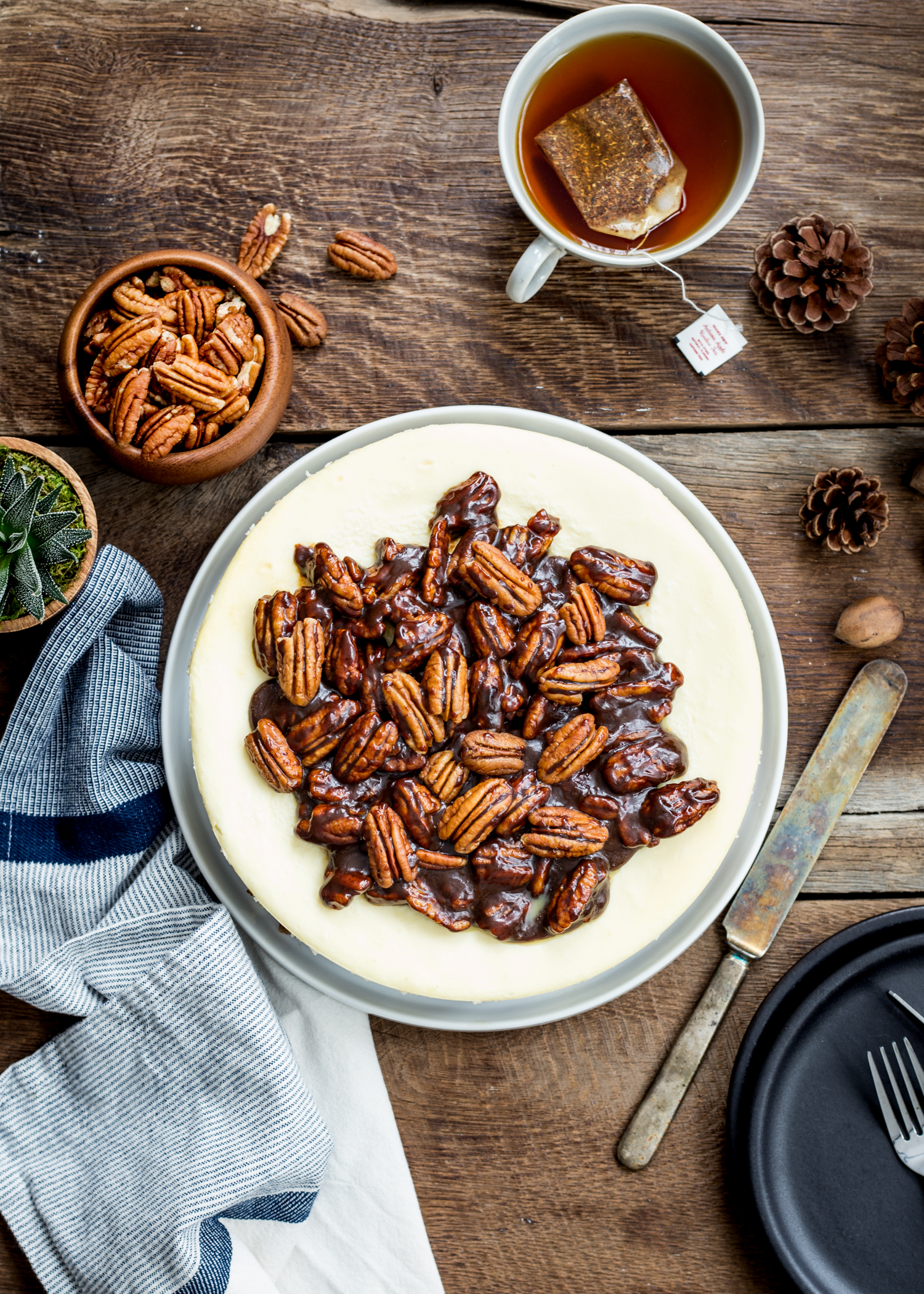 Well, thanks to my friend Jamie and her no-fail cheesecake baking method, all of that has changed. She showed me how to create a water bath (as seen in her pumpkin cheesecake) using a roasting pan, several layers of foil, and the secret weapon – a slow cooker liner, to create a moist environment for the cheesecake to bake but also ensure that no water seeps into the cake itself.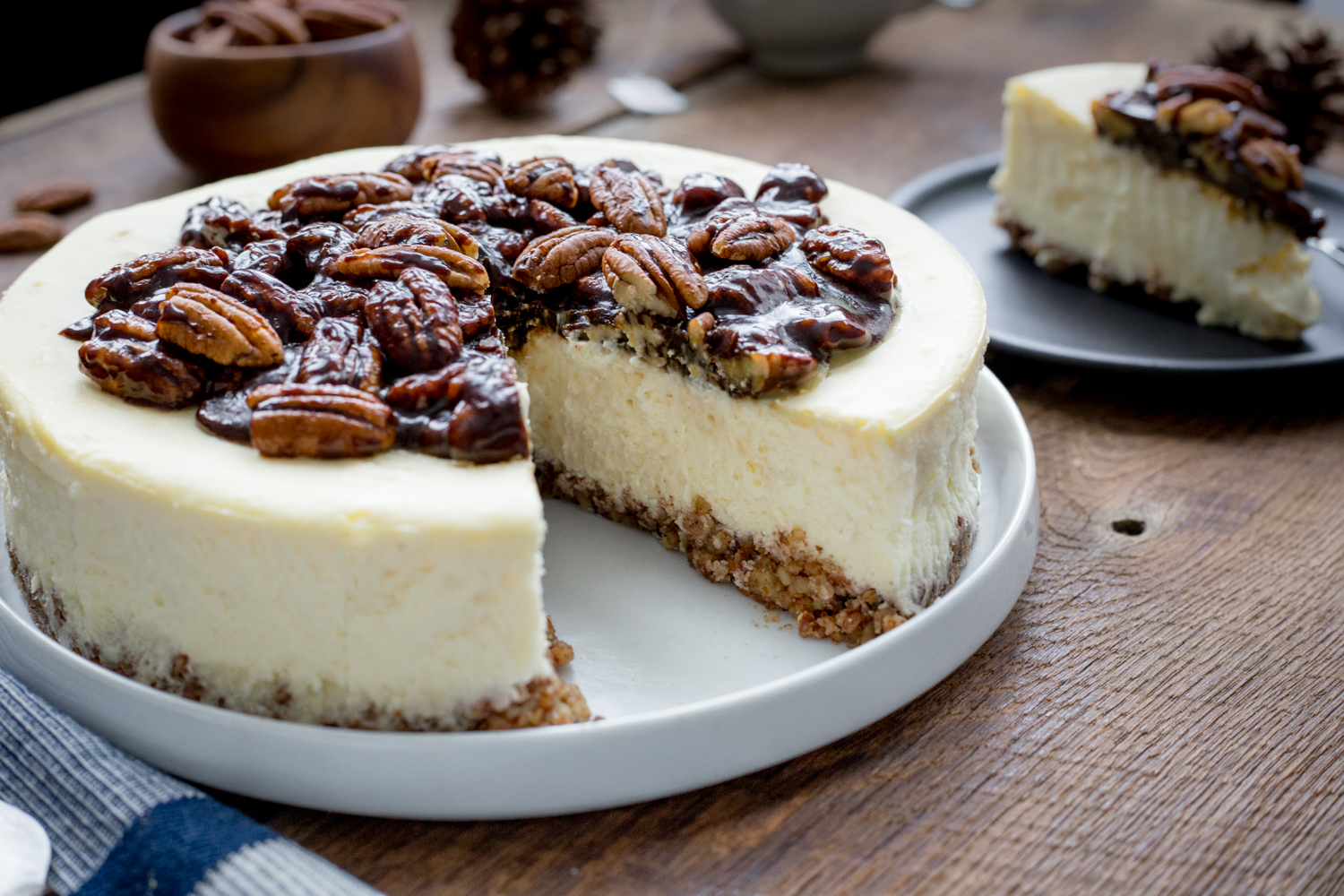 This cheesecake baking method can be used for any cheesecake recipe you have, including my pecan pie cheesecake. This pecan pie cheesecake is a twist on the classic and has double the pecans – which also means double the pecan nutrients. It's nice to know at least one of these delicious ingredients is nutrient dense – a handful of pecans – about 19 halves – is a good source of fiber, thiamin, and zinc, and an excellent source of copper and manganese – a mineral that's essential for metabolism and bone health. Pecans also contain heart-healthy unsaturated fats and protein.
The crust is made from finely chopped pecan pieces. The sweet taste and buttery texture of the pecans makes an incredible crust for these cheesecake. The filling of the cheesecake is pretty classic and made with cream cheese and a little sour cream.
Topped off with a caramel-y pecan topping, you will be the hit of your Thanksgiving dinner if you show up with this beauty.
Now tell me, what is your favorite version of pecan pie?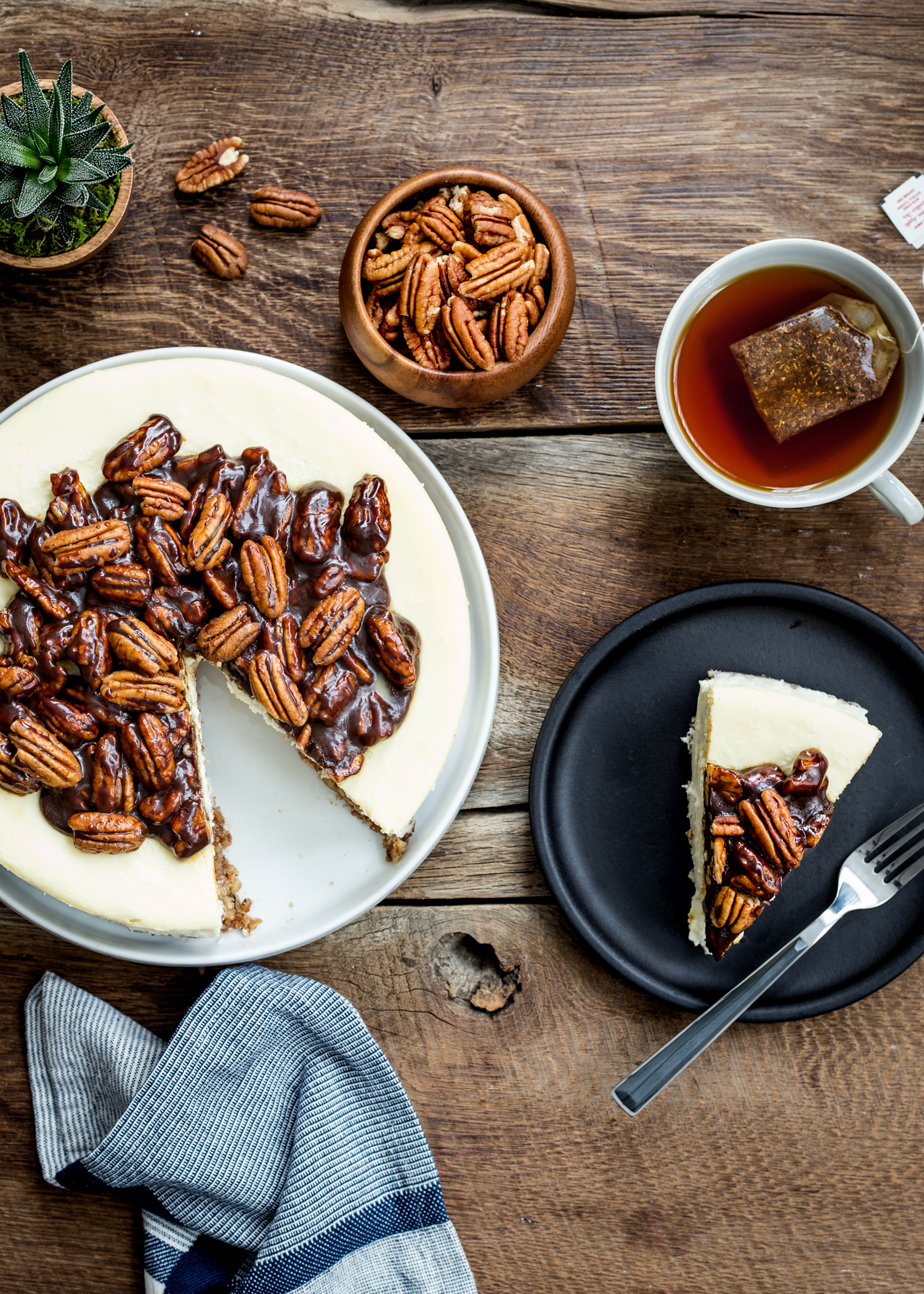 Happy Friday!
[cft format=0]