Pumpkin Spice White Hot Chocolate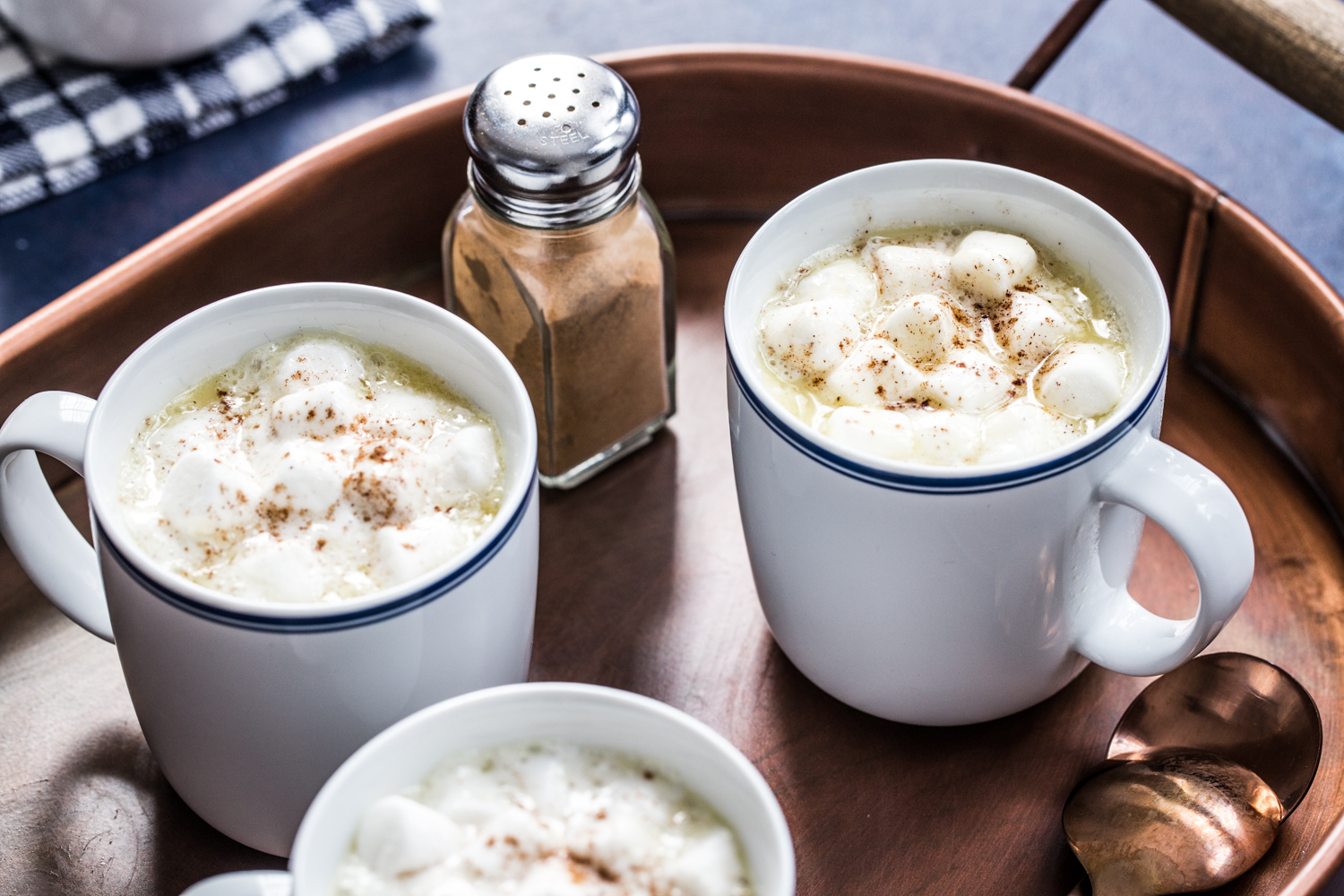 This post, Pumpkin Spice White Hot Chocolate, is sponsored on behalf of International Delight. All opinions are, as always, 100% my own.
This week is bringing us some confusing weather in Ohio. So far, it's been hovering in the high 70's and lower 80's which is frankly, way too warm for October. Warm weather or not, I'm embracing this middle part of Fall with all of it's crimson leaves and amazing seasonal flavors.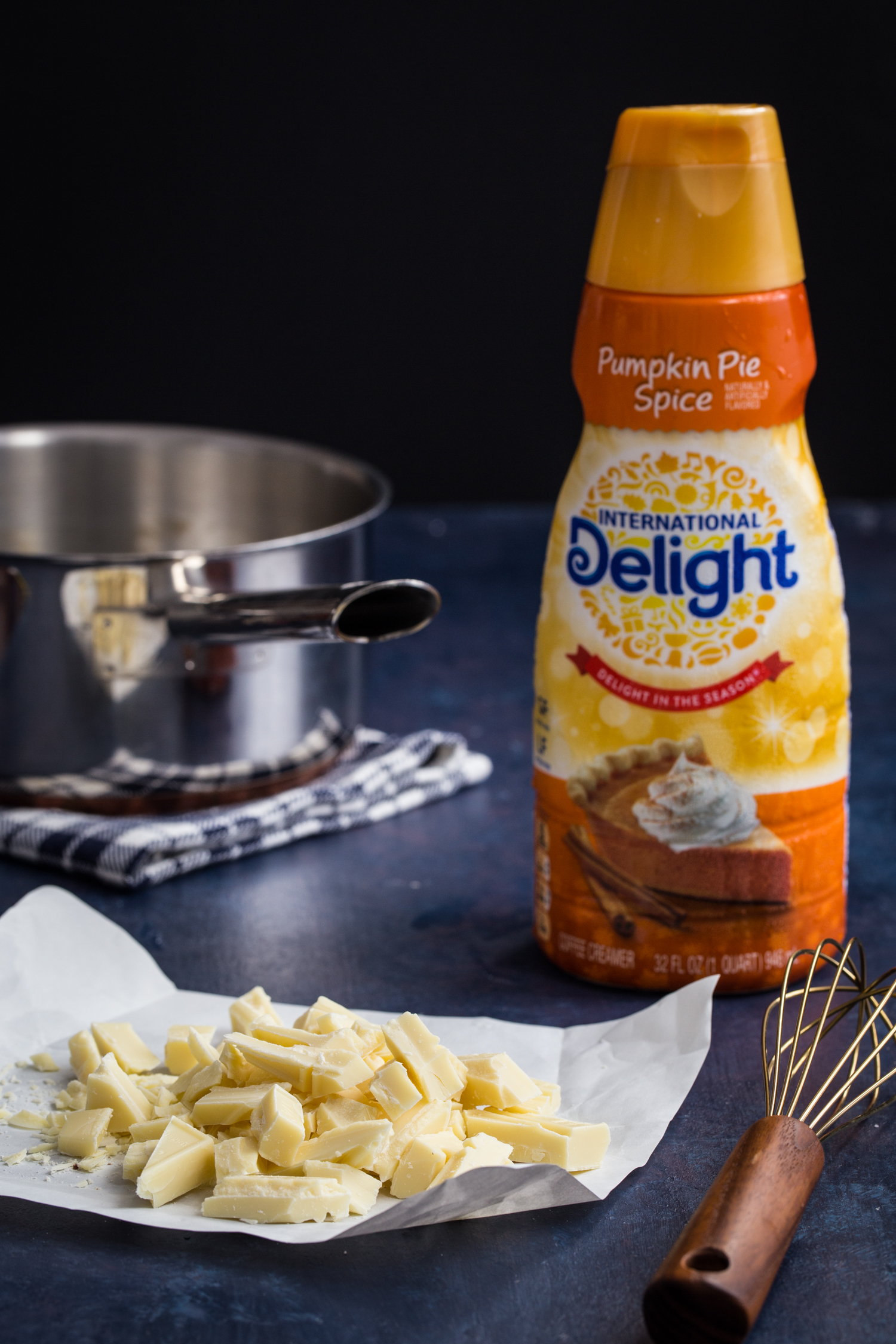 A couple of weeks ago, I shared my ritual of a touch of creamer to my afternoon coffee. There is something about an afternoon cup of coffee with a touch of flavor from the creamer that makes my coffee break special. It's my little time of the day where I take a (often short) break to sip on something comforting. My creamer flavor of choice varies, but International Delight's Pumpkin Spice creamer is at the top of the list. A splash of this with some dark roast coffee is my idea of a perfect cup of afternoon coffee.
My kids are home on their Fall break this week, which means that I have someone to chat with while I enjoy my coffee. My kids would be considered adventurous eaters by most people, however, they are not exactly coffee drinkers at the age of almost-seven and nine.
Hot chocolate is more their jam.
And if I'm being completely honest, I love a cup of hot chocolate, too.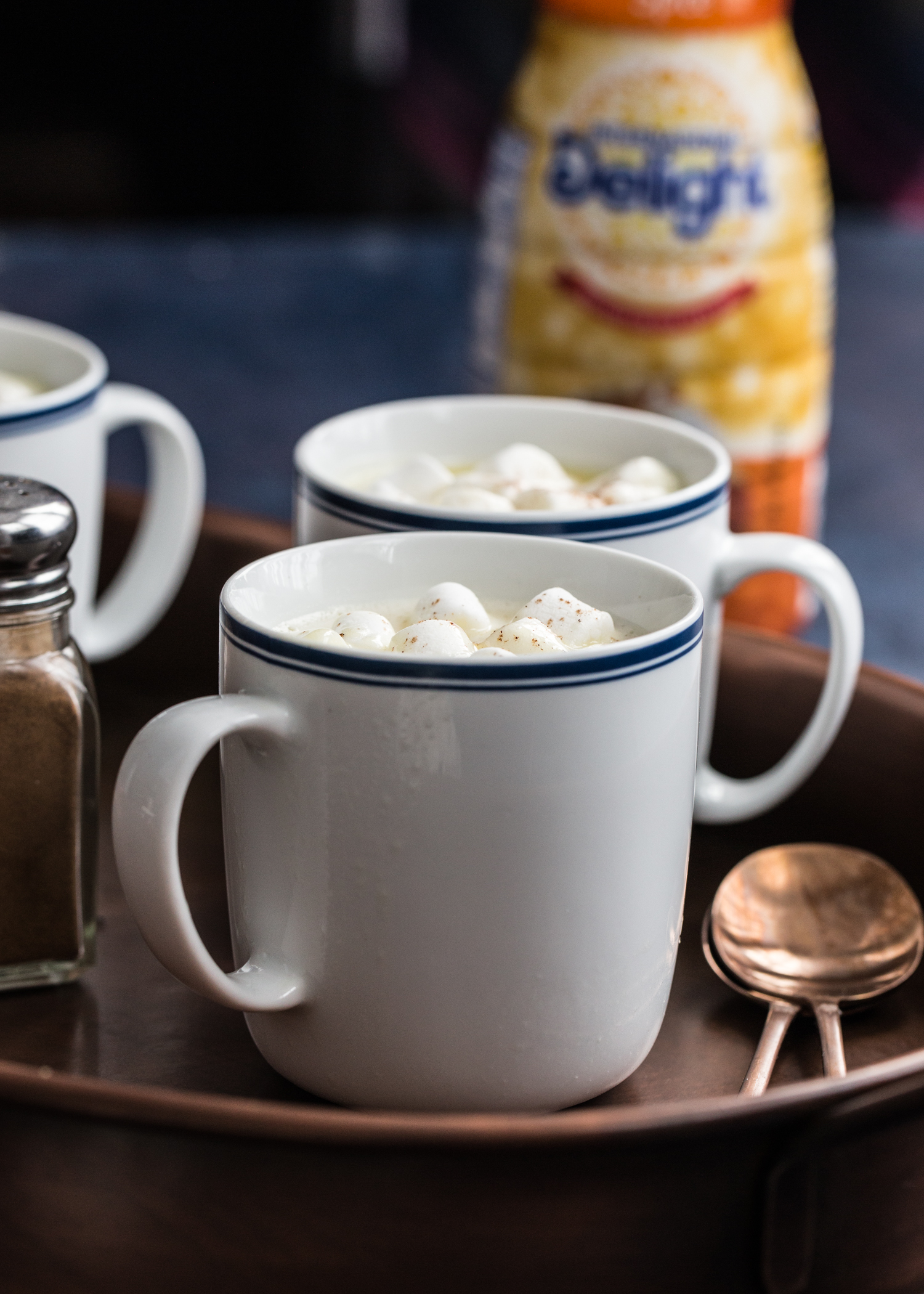 This weekend I wanted to make them a little something special while we were hanging out, so I made a very simple homemade white hot chocolate with a splash of pumpkin spice creamer. Have you ever made homemade white hot chocolate? If you are a fan of white chocolate, then you will LOVE white hot chocolate. It has a very rich, buttery texture that the pumpkin spice felt right at home with.
I topped the piping hot mugs of pumpkin spice white hot chocolate off with a few mini marshmallows and a pinch of pumpkin spice for good measure. The kids loved it!
International Delight is celebrating all things pumpkin spice with their amazing Pumpkin Spice creamer as well as their brand new Pumpkin Spice Iced Coffee (which is what I will be drinking the rest of this warm week!). Be sure to check their store locator to see where you can find both pumpkin spice treats near you.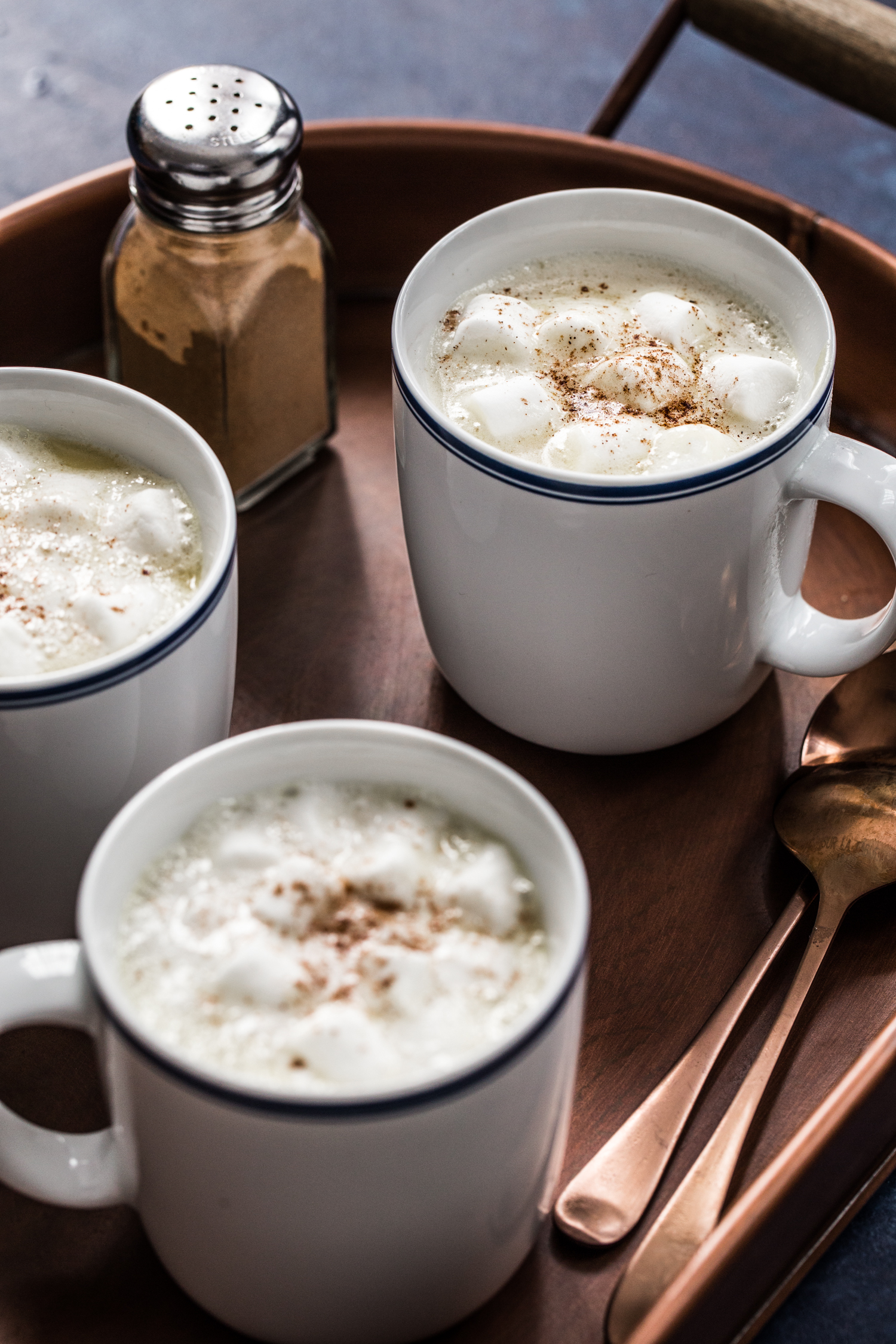 No matter what the weather, I hope you are having an amazing Fall!
xoxo, Emily
Pumpkin Spice White Hot Chocolate Recipe
Yield: 4 servings
Prep Time: 5 minutes
Cook Time: 5 minutes
Total Time: 10 minutes
Ingredients
3 1/2 cups whole milk (or 2%)
1/4 cup International Delight's Pumpkin Spice Creamer
4 ounces white chocolate, chopped
marshmallows for serving
pinch of pumpkin spice for garnish
Directions
Gently heat milk, International Delight's Pumpkin Spice Creamer, and white chocolate in a small sauce pan over medium/low heat. Stir constantly until chocolate is completely melted and milk is hot, but not boiling. Remove from heat, pour into mugs, and top with marshmallows and pumpkin spice, if desired.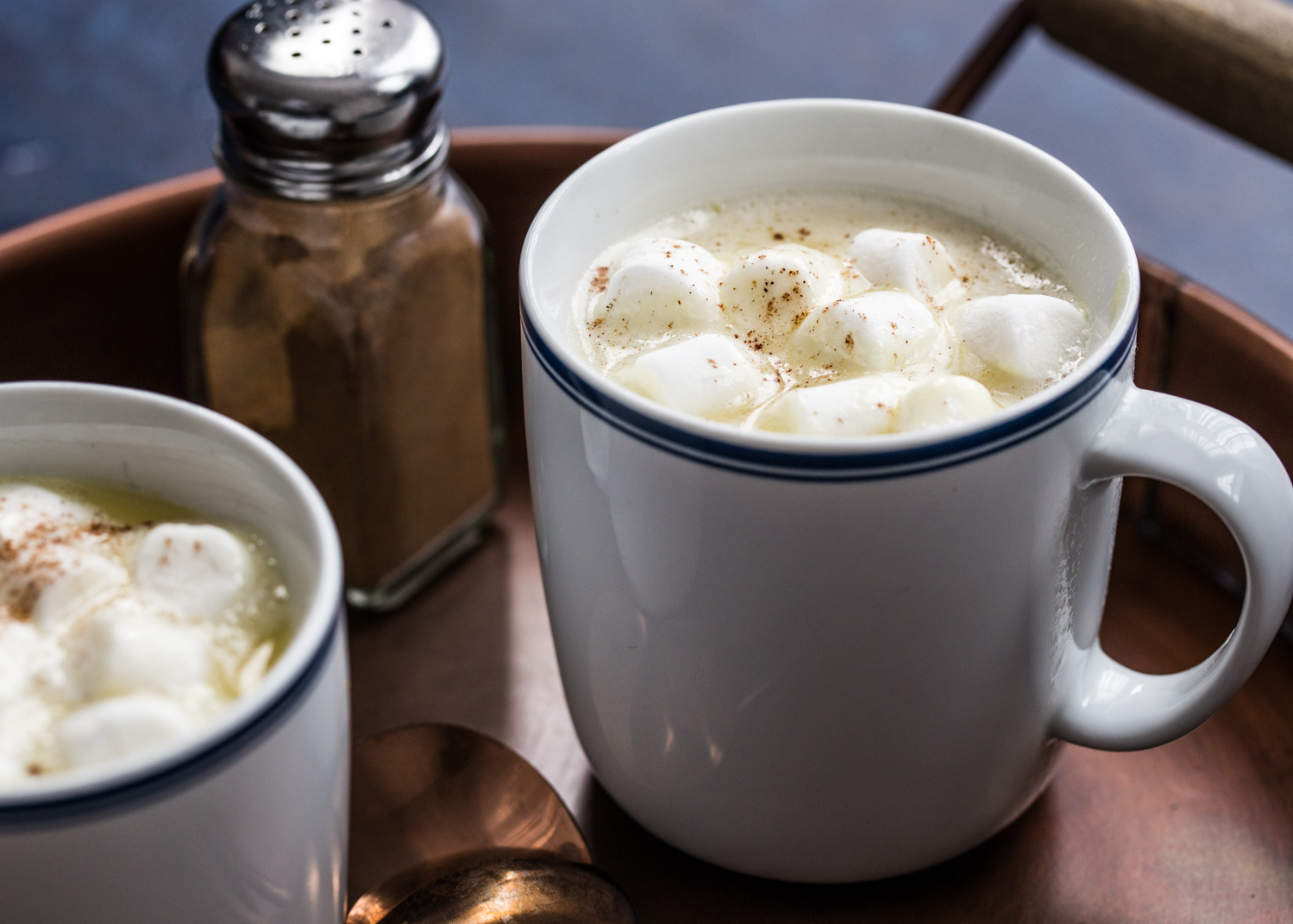 This is a sponsored conversation written by me on behalf of International Delight. The opinions and text are all mine.