Spiced Pear Gin Fizz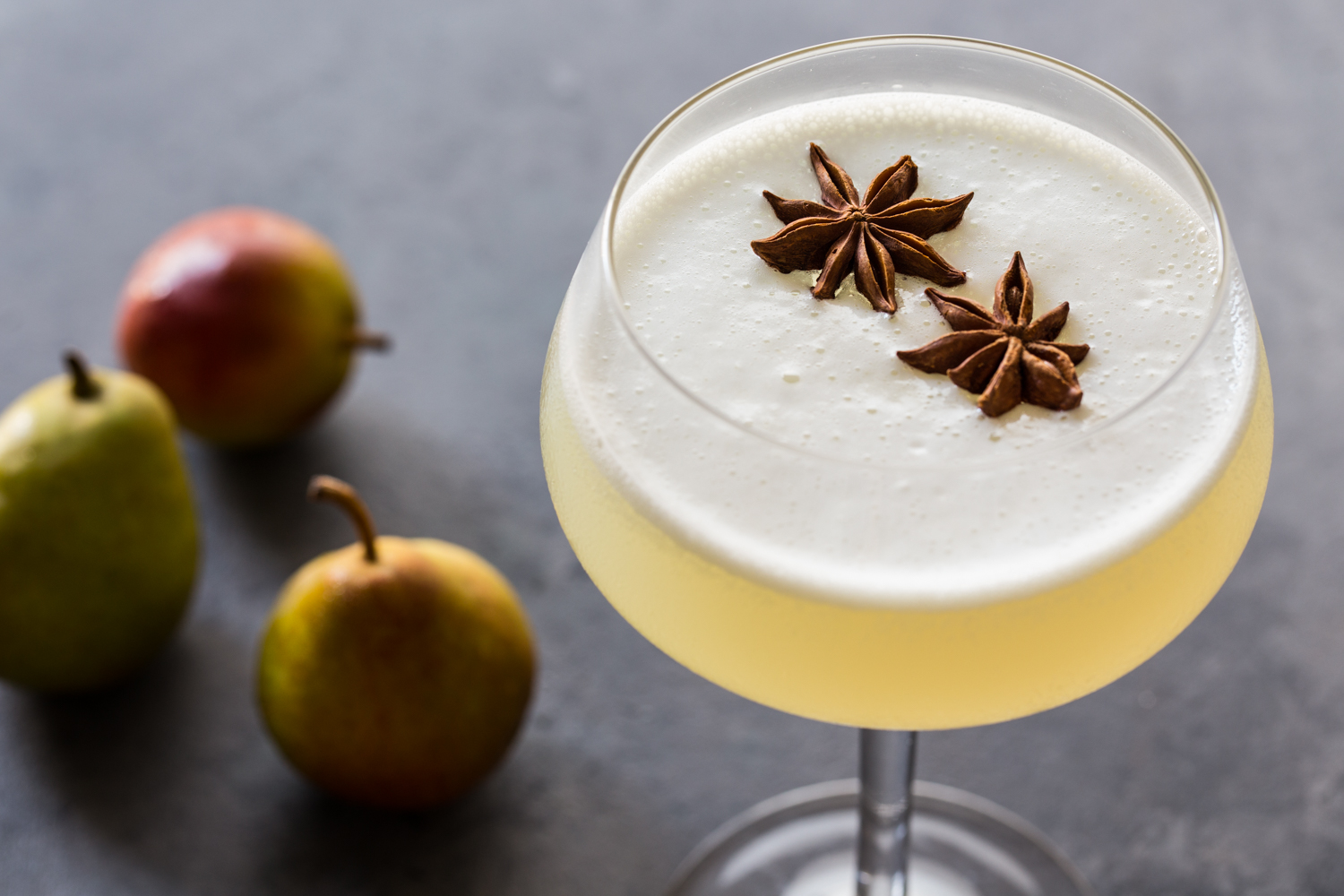 It's Friday and the end of a long week. How was your week, by the way? Mine was busy, but a good, productive type of busy. The type of busy where you look back and feel good about all that you accomplished.
It's rare that I have weeks like that. Most weeks I look back and think, "what the heck just happened?". Whether you had a great week, or a somewhat stressful one, it's about to get better because it's cocktail Friday, after all!
This week's cocktail is a stunner.
I am looking forward to sitting back tonight with one of these crisp Spiced Pear Gin Fizz cocktails and catching up on a week of shows that I didn't have time to watch.
There is no need to be jealous of my wild Friday night, because you can make one of these beauties, too!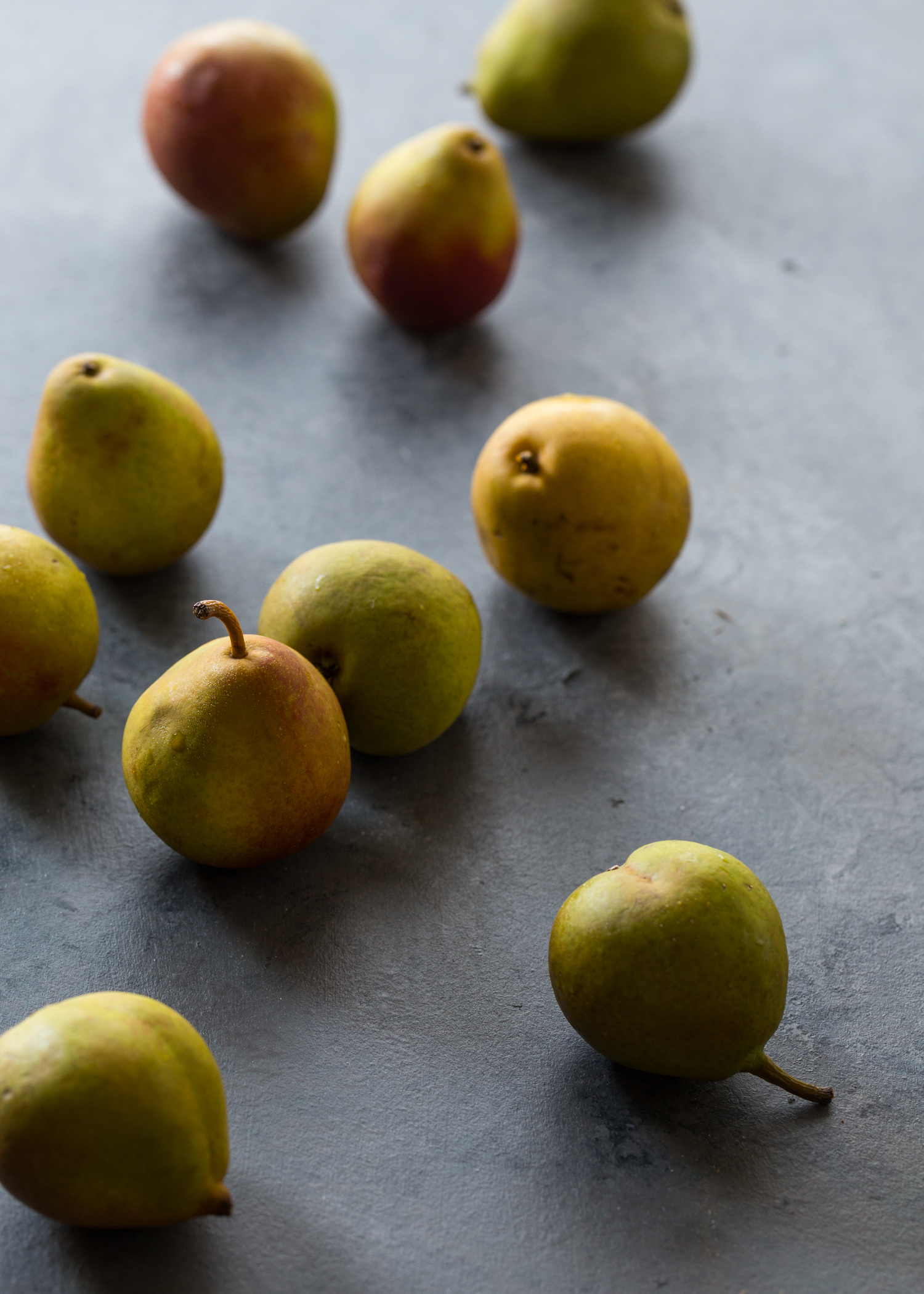 Are you a gin fan? I am, but it's a relatively recent 'like'. Different brands of gin carry very different flavor profiles. Some are very floral – borderline perfume-y in nature – while others are more fruity.
I am by no means a gin expert, but I have enjoyed trying a variety of brands to experience the vast flavor profiles. And vast, they are.
This week, I'm using Nolet's gin for my Spiced Pear Gin Fizz. This is a great gin for drinking straight in a martini, if that's your style, but I found that it works well with some sweetness from the simple syrup and a bit of tang from the lemon.
You can absolutely use another gin if you have a favorite. Every type of gin will bring unique properties to this great fall cocktail.
The Spiced Pear Gin Fizz starts with a simple syrup infused with pear, star anise, and cardamom pods.
This 'infusion' is much less complicated than it sounds:
Simmer water, sugar, pear, star anise, and cardamom in a pan for about 5 minutes. Cool and strain.
Voila! Spiced Pear Simple Syrup.
Try adding it to your evening tea, as well.
It's a great syrup full of warm, spicy flavors.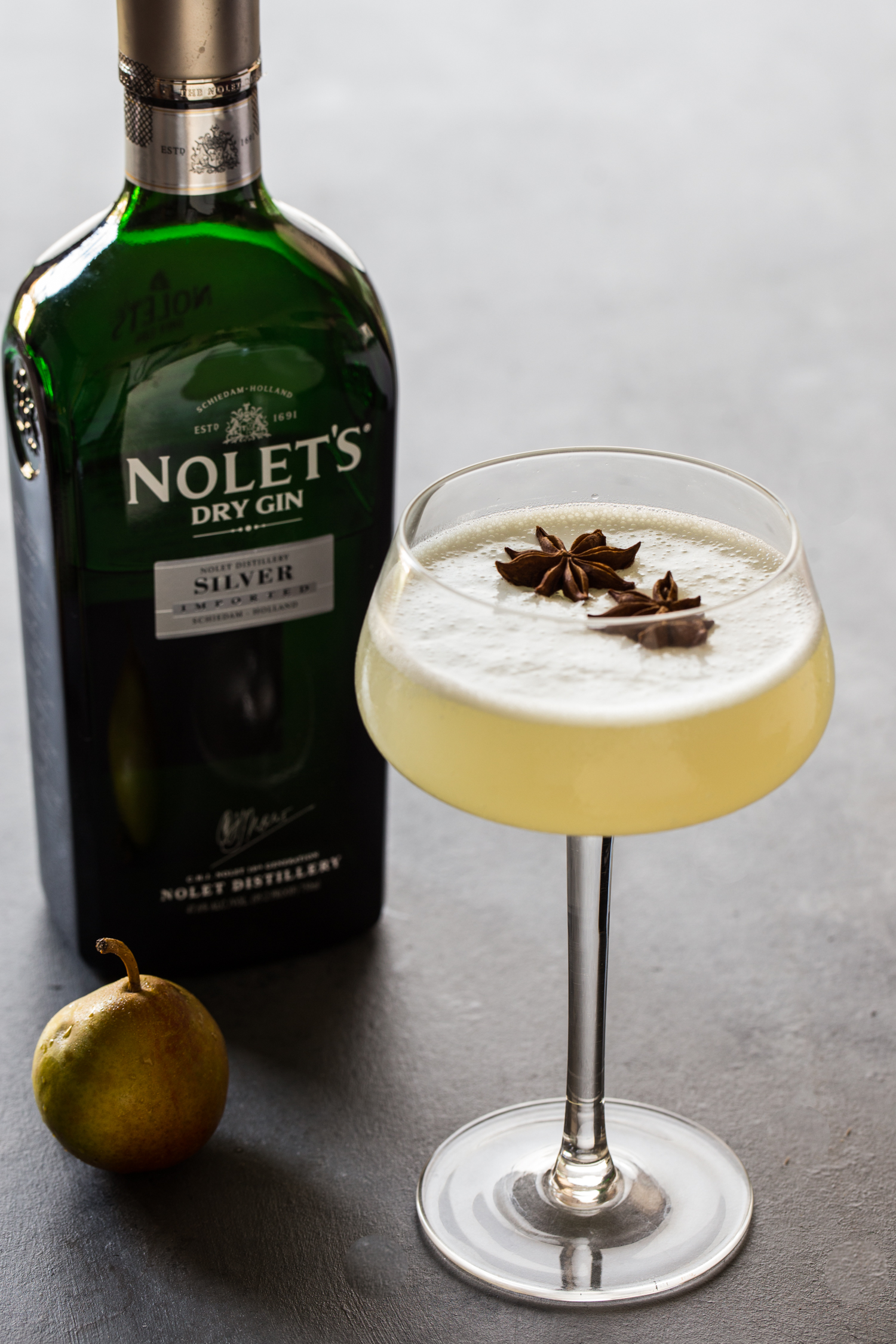 While it's lovely in tea, it's spectacular in this Spiced Pear Gin Fizz cocktail, which is exactly how I will be enjoying it this evening while watching Modern Family, The Goldbergs, and Blackish.
Maybe a back episode of Drunk History, too. I'm flexible like that. This cocktail is gorgeous enough for a party, though, so I'll need to keep it on the short list for our Halloween party festivities.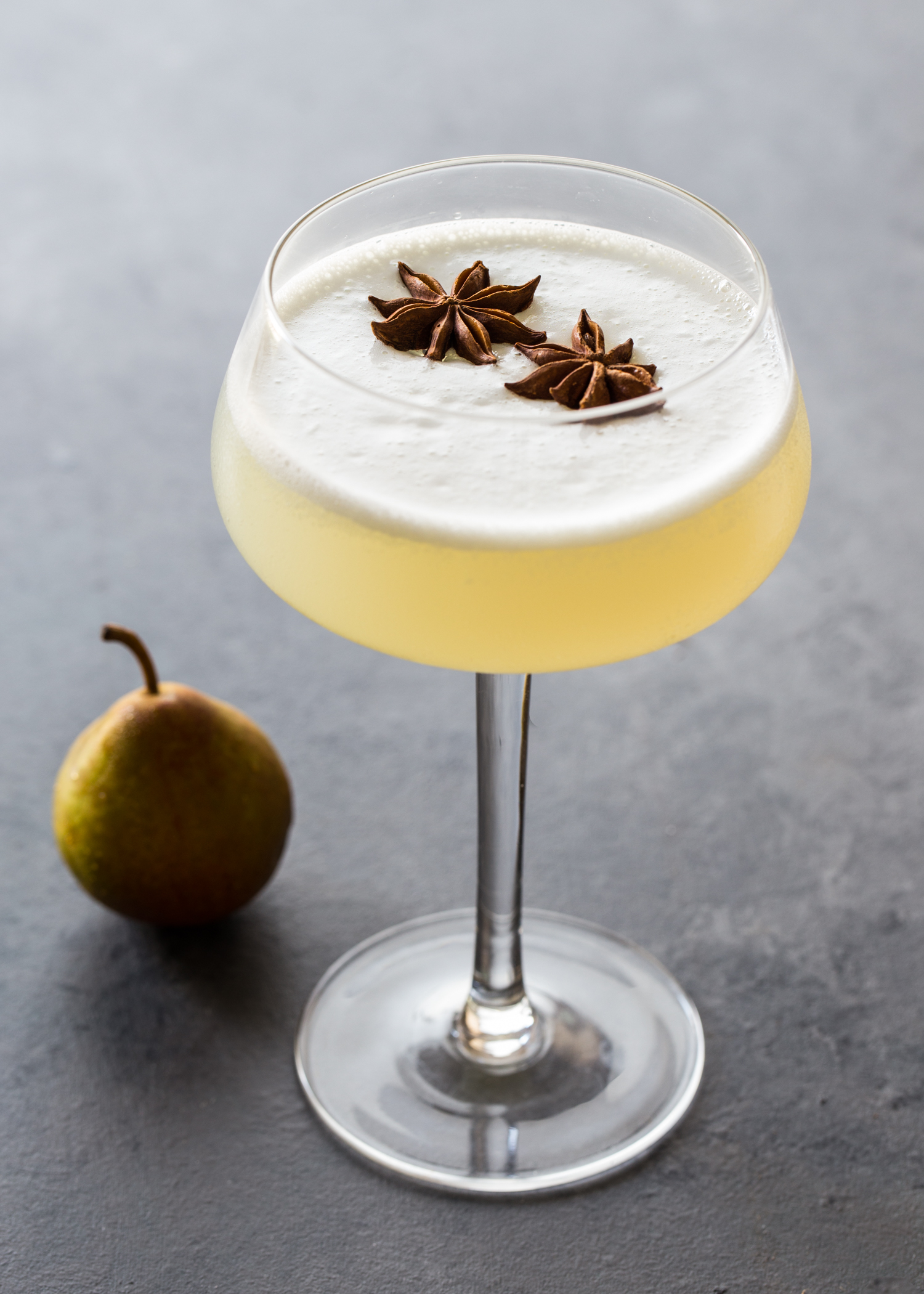 I feel like I am hitting my stride with fall cocktails right now and have ideas for many, many more. I just hope that Autumn lasts long enough to try them all. There is always next year, though, right?
If you are a gin fan, try out some of these other great gin concoctions:
Happy Friday!
Spiced Pear Gin Fizz
Yield: 1 cocktail
Prep Time: 5 minutes
Cook Time: 15 minutes
Total Time: 20 minutes
Ingredients
Spiced Pear Gin Fizz
2 ounces gin (I used Nolet's Dry Gin)
1 1/4 ounce fresh lemon juice
1 large egg white (or 1 ounce pasteurized liquid egg whites)
3/4 ounce Spiced Pear Simple Syrup
1-2 ounces club soda
star anise for garnish
Spiced Pear Simple Syrup
1 cup water
1 cup sugar
1 pear, cored and cut into pieces
3 star anise
2 cardamom pods
Directions
Spiced Pear Gin Fizz
Fill a cocktail shaker with ice. Add gin, lemon juice, egg white, and Spiced Pear Simple Syrup (recipe follows) to cocktail shaker. Replace lid and shake for 15 seconds or until shaker becomes frosty. Strain into cocktail glass. Top with club soda, garnish with star anise, and serve.
Spiced Pear Simple Syrup
Add water, sugar, pear, star anise, and cardamom pods to a small sauce pan. Bring to a simmer over medium heat; stir to dissolve sugar. All mixture to simmer over low for about 5 minutes. Remove from heat and allow to cool completely. Strain out pear and spices. Store extra syrup in the refrigerator.