Tart Cherry Mojito Poptails // VIDEO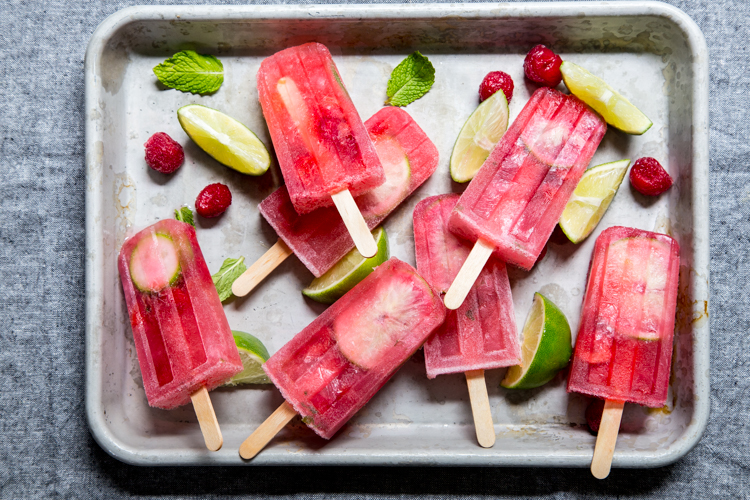 This post is sponsored by The Cherry Marketing Institute. All opinions are my own.
I am spending the week in Florida and I have to say, it's a wee bit hotter down here than I'm used to. In Northern Ohio, we get our fair share of heat and humidity due to our proximity to Lake Erie. Needless to say, Florida is a whole different world. The Atlantic Ocean is a touch larger than the lake.
Just a touch.
I haven't been to Florida for 10 years, but it's as if my curly hair instantly remembered how to react to such humidity: wildly and unpredictably.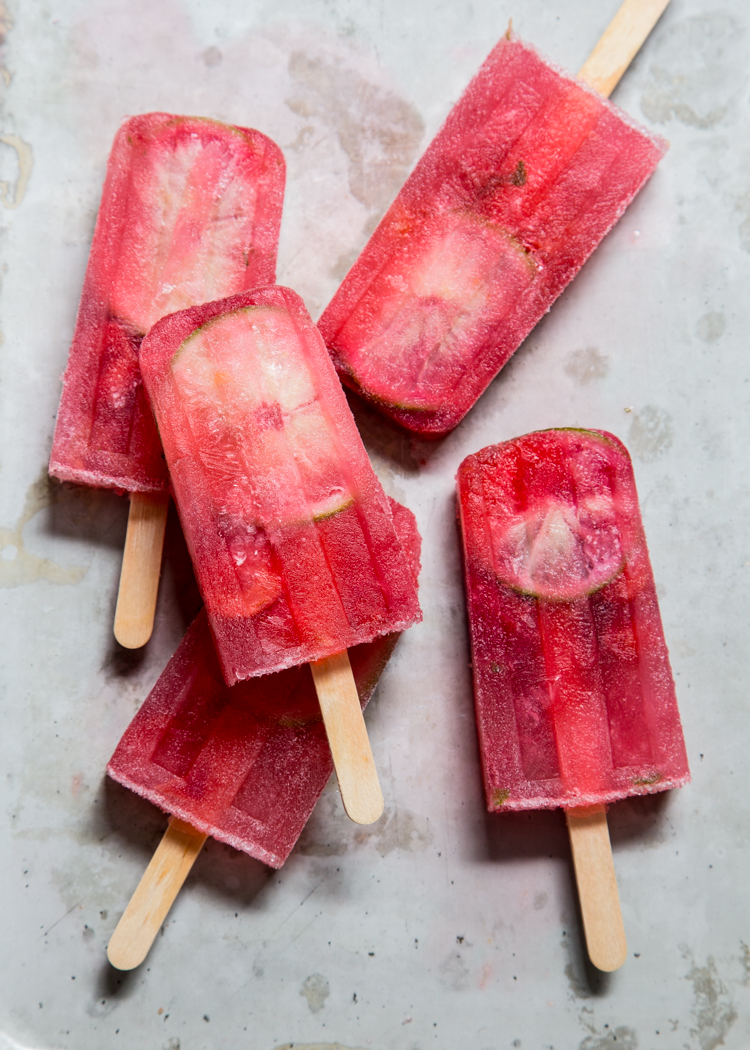 While my hair has been having mixed feelings about the weather, much to my surprise, I've been enjoying it. I typically love Fall and Winter, but even this cold-weather-loving-girl can appreciate some heat and sunshine. Because in this weather, I can enjoy things like ice cold drinks and refreshing ice pops. And if I'm feeling especially celebratory, I like to make a batch of adult Poptails.
Ice Pops + Cocktails = Poptails
That is my kind of math. A couple of weeks ago, I had some serious fun playing with frozen tart cherries and turning them into frozen treats the entire family will love. My latest video shows how each of my three tart cherry popsicle recipes are put together plus how easy they are to make!
Today, I am so happy to be sharing these grown-up only Tart Cherry Mojito Poptails! It's no secret that I adore seasonal cocktails, and mojitos are all about summer. Lime, fresh mint and in this case, vibrant tart cherries sing when combined with crisp white rum, especially when frozen into refreshing poptails. I keep a bag of frozen tart cherries in my freezer all the time and add them to smoothies, simple hand pies and of course, cocktails! While I love vacation, knowing that I have a batch of these Tart Cherry Mojito Poptails waiting in the freezer for me, is going to make returning home extra sweet.
For more information about tart cherries including their health benefits, be sure to check out ChooseCherries.com or check them out on Facebook , Twitter and Pinterest.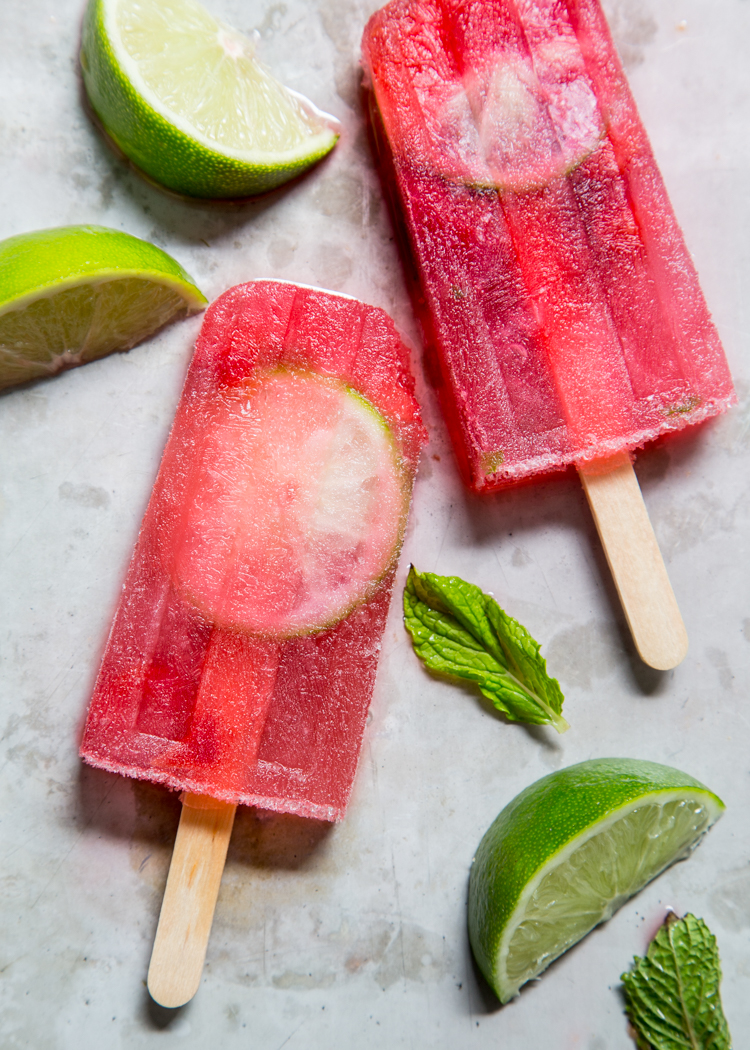 Happy Friday!
Tart Cherry Mojito Poptails
Yield: 10 poptails
Prep Time: 10 minutes + 8 hours freezing time
Total Time: 8 hours 10 minutes
Ingredients
6-8 mint leaves
1/4 cup sugar
6 frozen tart cherries
4 ounces white rum
juice of two limes
1 - 10 ouce bottle club soda
1 lime, thinly sliced
1 cup frozen tart cherries, chopped
Directions
Add mint leaves, sugar and 6 frozen tart cherries to a large pitcher. Muddle with cocktail muddler until ingredients are well mixed. Add rum, lime juice, and club soda. Stir well to combine. Set aside.
Divide chopped cherries and lime slices between popsicle molds. Pour mojito mixture into popsicle molds. Place top and sticks. Freeze overnight. Remove from popsicle molds and serve!