chocolate dipped spoons and a video!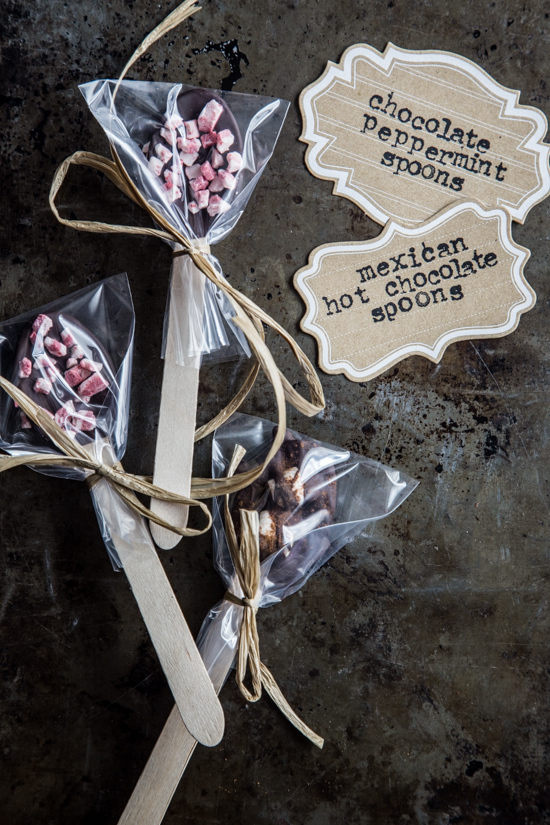 I've got another great edible gift idea for you! These little spoons combine two of my favorite things: chocolate and coffee. Throw in some of my infused vodka and we could have ourselves a serious party.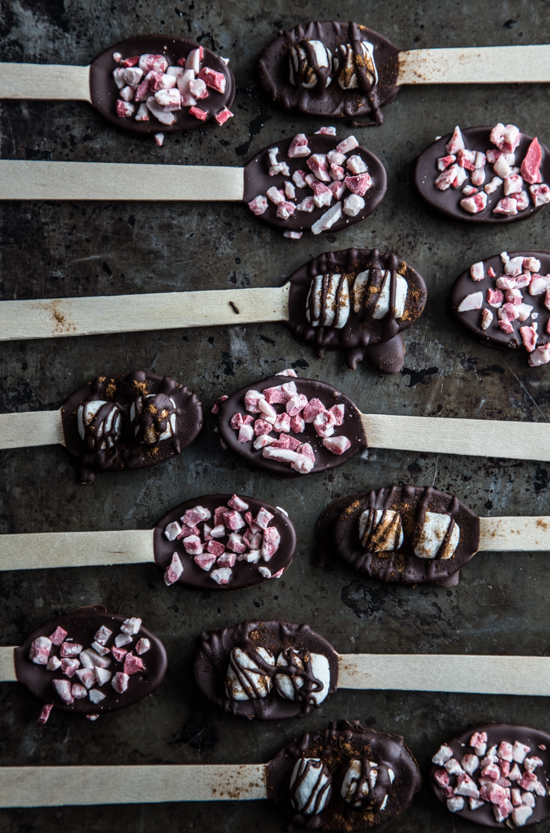 Speaking of wild parties, I'm trying out something completely new and playing around with companion videos for some of my recipes. I put together my very first ever video that demonstrates how to make these simple and decadent little spoons. So, it turns out video is crazy fun, but a lot harder than it looks! I'm always up for a challenge, so stay tuned for some more short videos in the future. Here's a look at my Chocolate Dipped Spoons:
So, there it is in all it's glory! For my full recipes and instructions on how to make these chocolate spoons, both the Chocolate Peppermint and the Mexican Hot Chocolate, head on over to My Baking Addiction.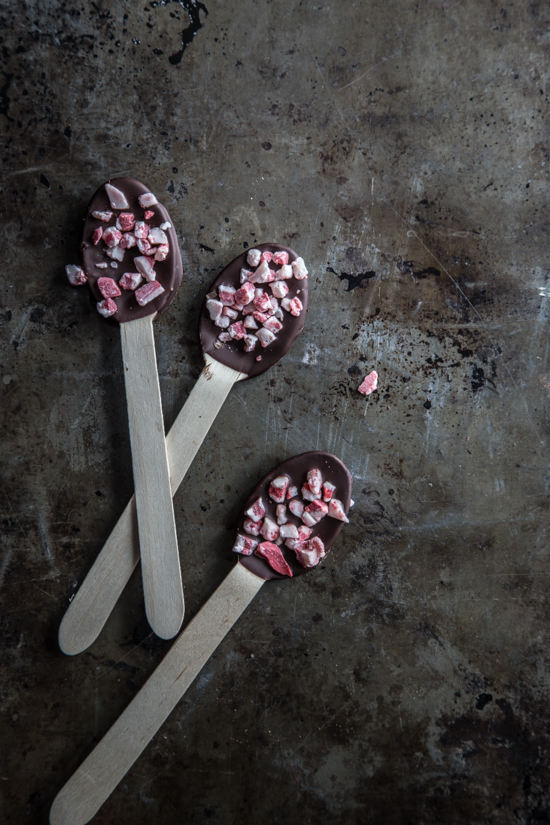 These spoons are fantastic to use as an edible gift all by themselves. Simple place them in a cute little jar and had them to teachers, neighbors or just keep them for yourself. Stir them into a piping hot cup of coffee for a quick burst of festive holiday flavor.
You're gonna love 'em!
Have a Great Weekend!