Herbed Deviled Eggs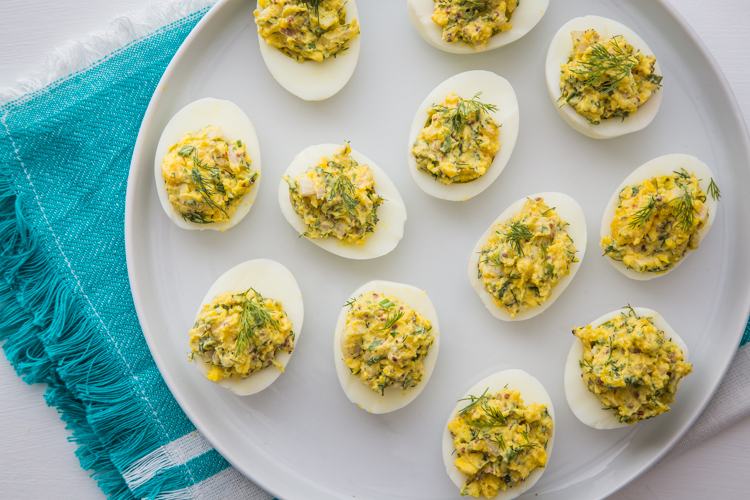 This post is sponsored by Dreamfarm via Food Fanatic. All opinions are, as always, 100% my own.
Mother's Day is completely sneaking up on me. It's like the ninja of holidays. April makes me feel nice and secure thinking that I've got all the time in the world before another event requires planning but as soon as April is over, boom! May is here with Mother's Day. Now that I think about it, Father's Day has the same kind of feeling.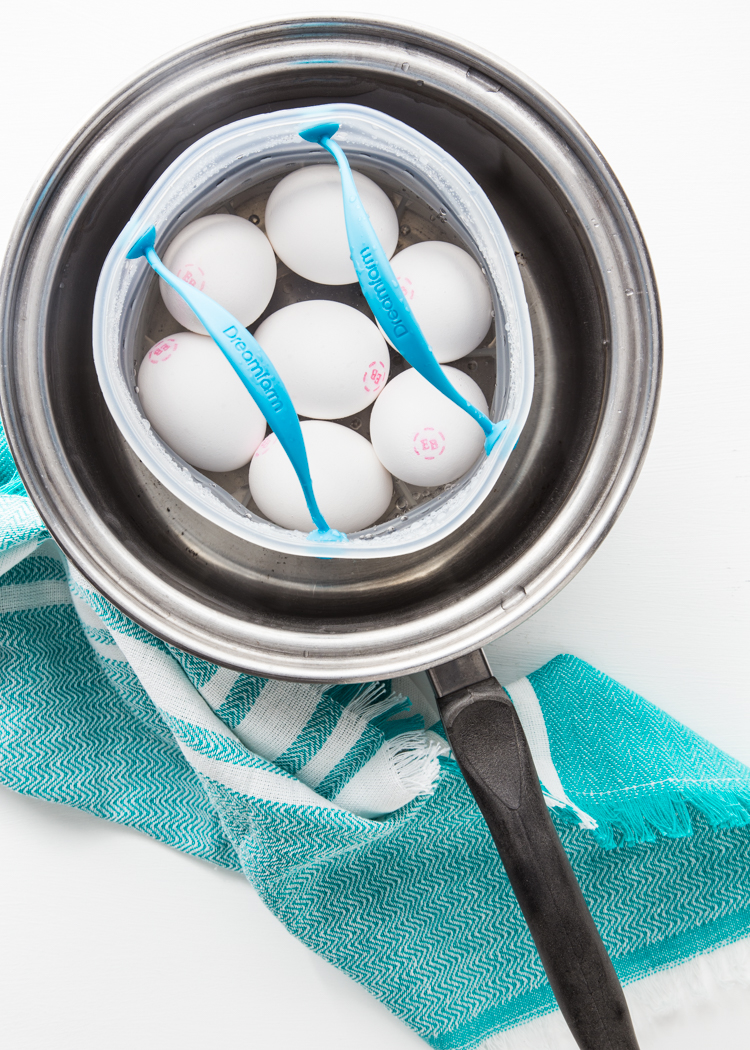 Don't get me wrong, I LOVE Mother's Day. Especially, because I am a mom. But I have to say that being a mom, it's hard to relinquish control and let other people do things for me. That might be more of a 'me' thing and not specifically a 'mom' thing and I admit that motherhood has brought out my controlling tendencies. I have a very hard time asking for and accepting help from others.
I definitely need to work on that.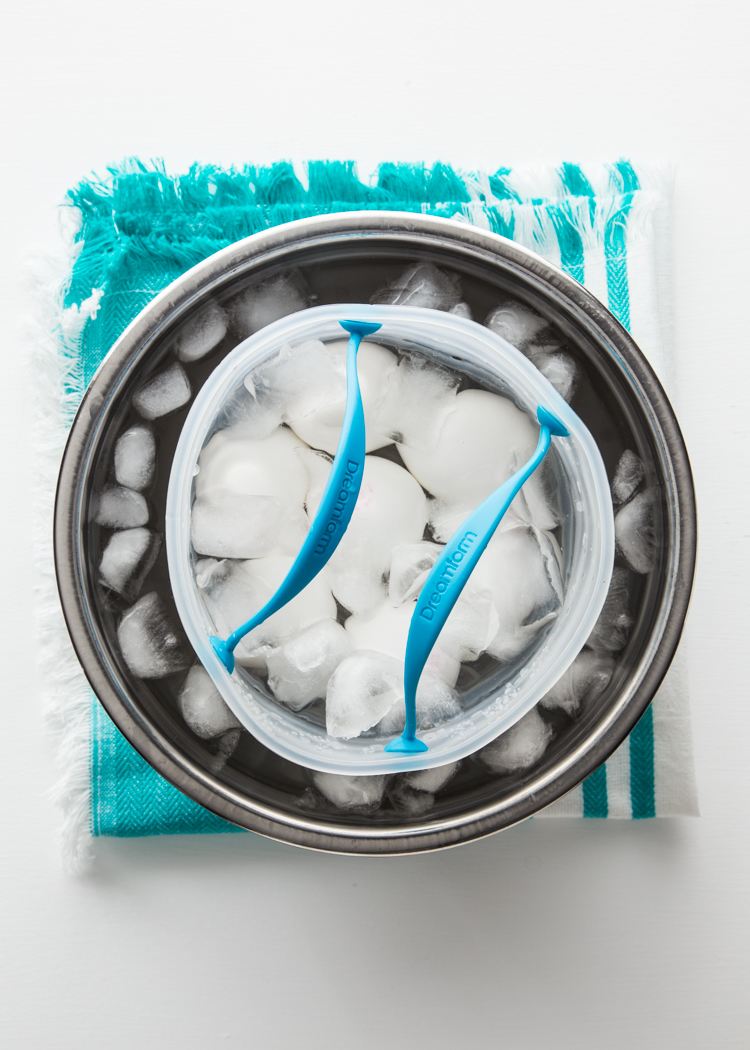 But, while I've been a mom for 7 1/2 years, my first thoughts of Mother's Day are always about my own mom. That's the way it should be, I think. My kids will think of me, I'll think of my mom and I'm sure she's thinking of my grandma. It actually works out perfectly. Acknowledging my own desire to give my own mom a lovely day helps me to allow my kiddos and husband to treat me to something special even though it goes against my usual reaction. Their wanting to express their love and appreciation for me is exactly how I feel about my own mom. And boy, would I be peeved if she didn't let us do something nice for her.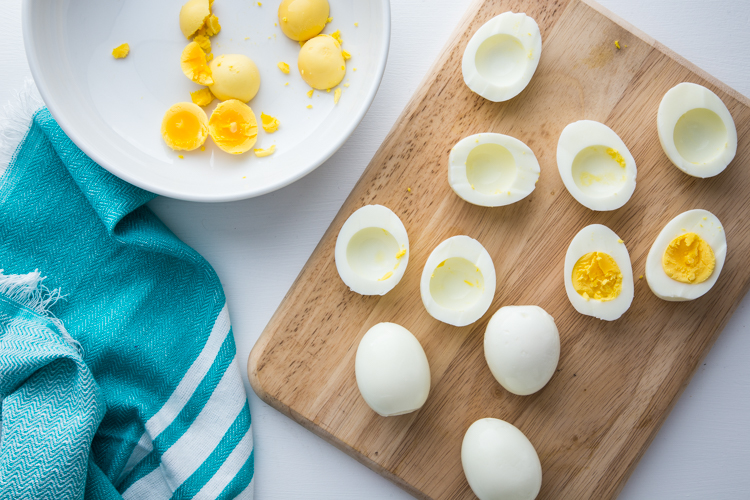 When I think about treating my mom to something special for Mother's Day, I've learned in recent years it's less about gifts and more about time. Elusive time. Isn't it always the way it is as we get older? It's not stuff that we seek out, it's the special moments that are becoming more precious by the day. I'm becoming more and more aware of that as I get older.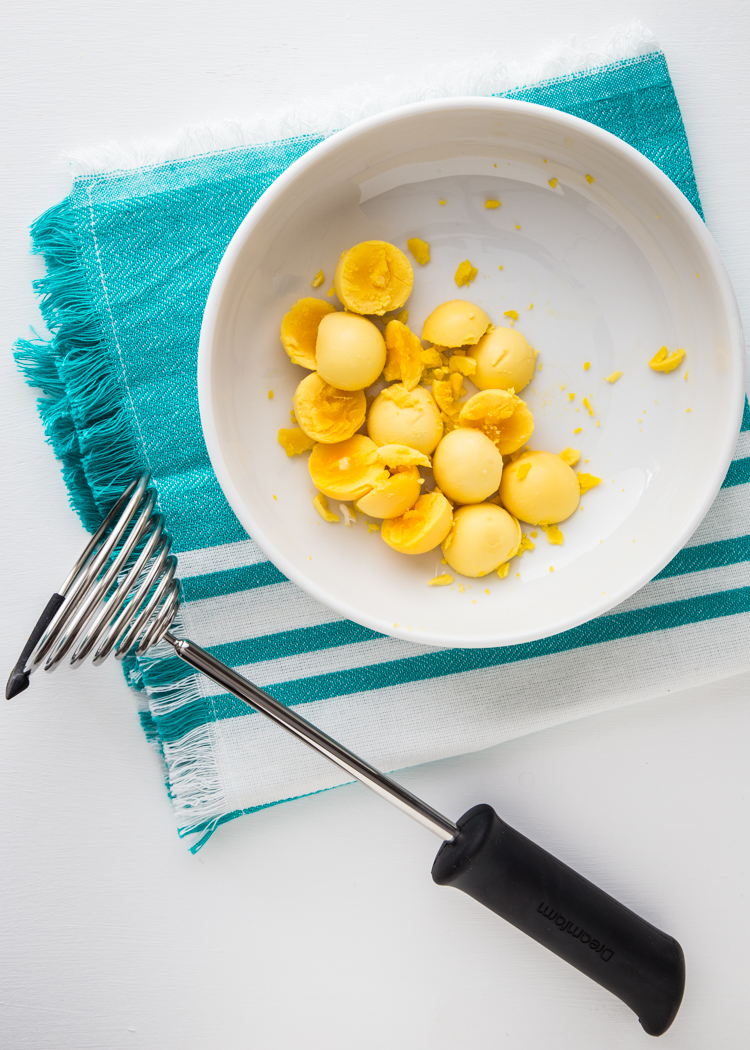 Time with my mom and family always means good food. It's a spread of favorite foods – delicious but simple. Some of my mom's favorites are chicken salad, croissants, fruit and of course, deviled eggs. This year, I wanted to create a simple, but elegant deviled egg recipe full of flavor, but not a dish that will overpower the rest of the meal. These eggs are filled with shallots, herbs and mustard and are a great start to just about any brunch main course that you have in mind. Ham, quiche or chicken salad on croissants!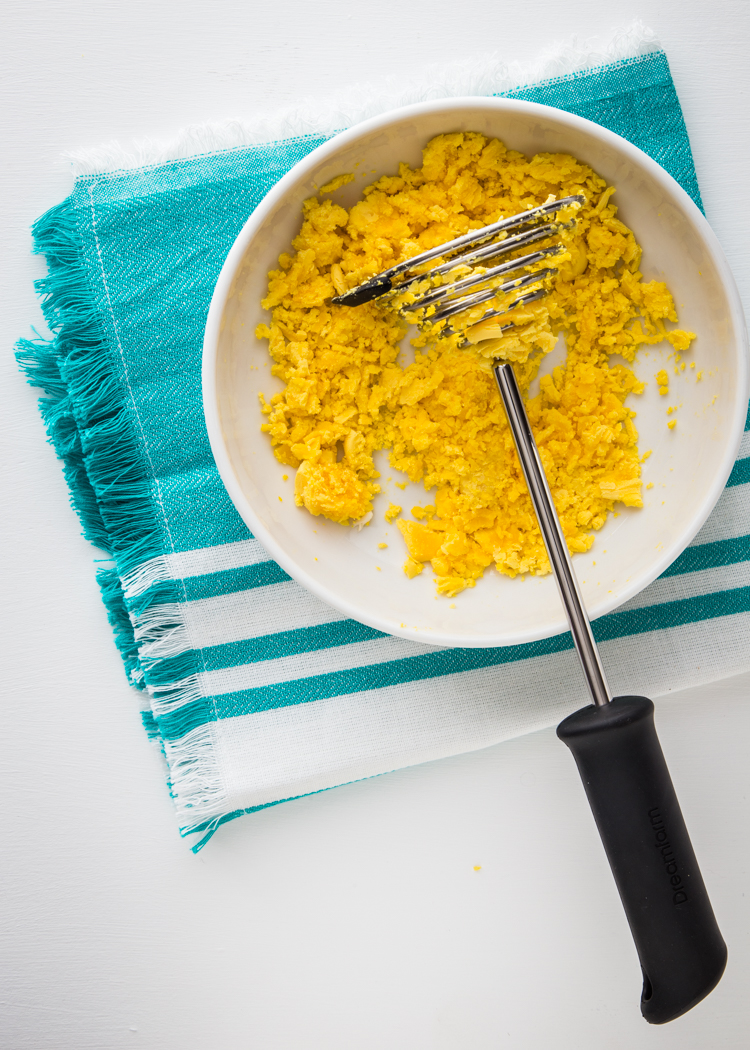 And in the interest of making my life a bit easier and saving more of that precious time that I speak of, I love taking advantage of my favorite Dreamfarm kitchen tools. My Vebo boils my eggs perfectly, keeping them up from the bottom of the pan and allowing me to drain the hot water quickly and thoroughly. The Smood is great for evenly mashing the thick egg yolks in just a few hand motions.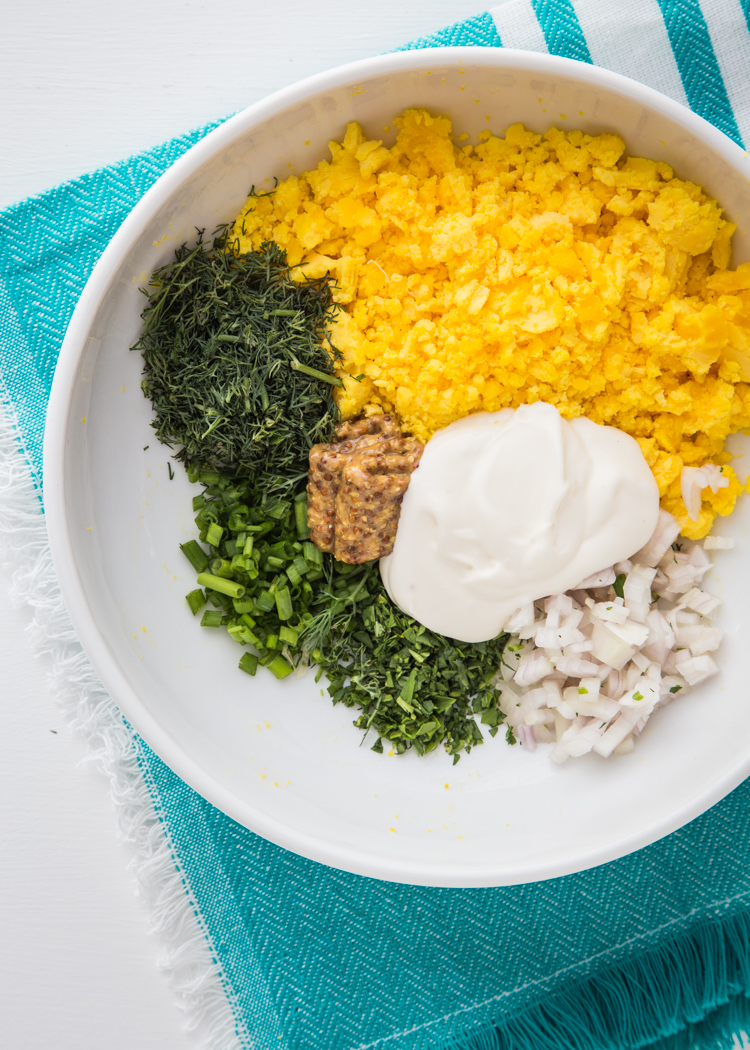 For the last two months, I've been in massive decluttering mode (Hello, Spring cleaning!) and it was an easy decision when it came to my kitchen tools what to keep and what to discard. Dreamfarm gadgets: in, 90% of everything else: out.  Honestly, they are some of the most well designed kitchen tools I own. No one has time for tools that don't work. Remember that precious time? Yeah, it applies to all areas of life. These Herbed Deviled Eggs are quick and simple but will make any mom in your life truly happy. Especially when enjoyed together.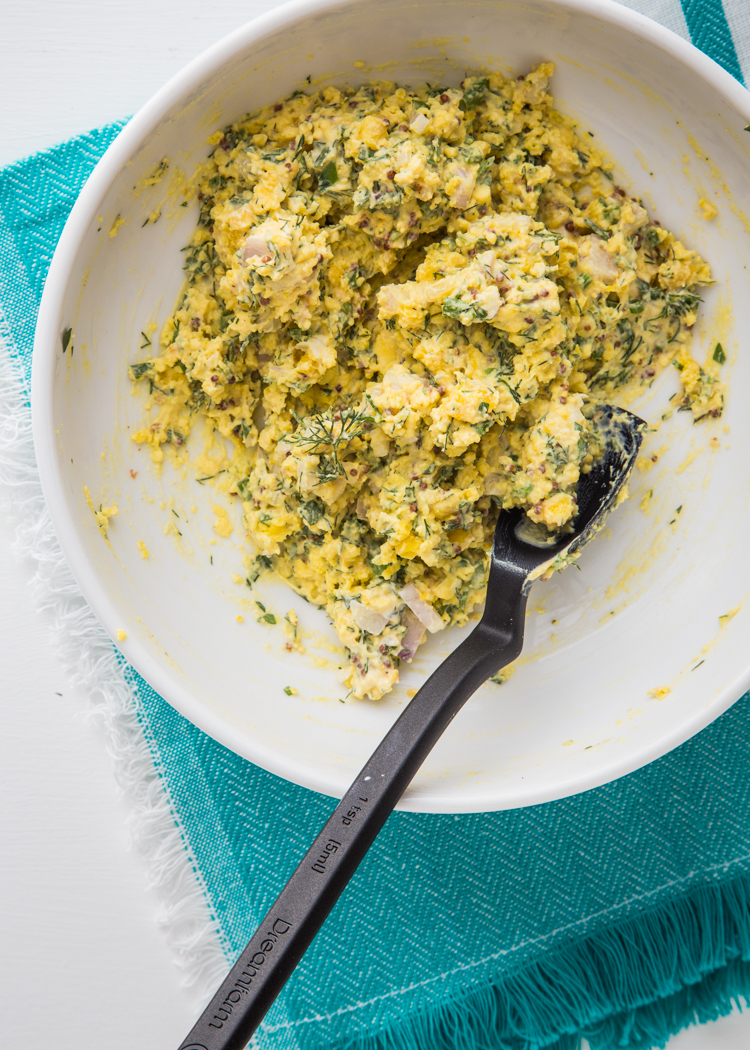 I'd love to hear all about your Mother's Day plans! Feel free to tell me in the comments below how you and your family celebrate the Moms in your life.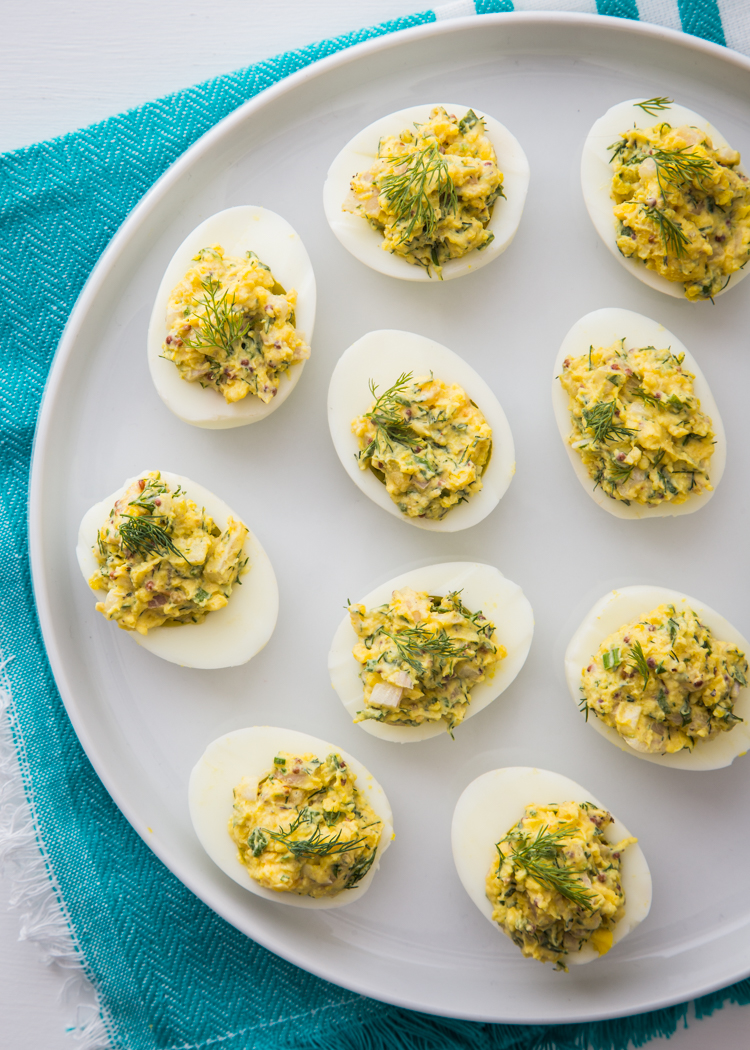 Happy Monday!
I developed this recipe for Dreamfarm in partnership with Food Fanatic. My Herbed Deviled Eggs and Herbed Deviled Egg recipe originally appeared on Food Fanatic. Want to see more of the Dreamfarm products I use in my kitchen? Check out my Grilled Vegetable Pizza! Thank you for supporting the brands that I love and that help make Jelly Toast possible.