Holiday Cheese Board with Montmorency Tart Cherry Compote

This Holiday Cheese Board with Montmorency Tart Cherry Compote is sponsored on behalf of the Cherry Marketing Institute. All opinions are, as always, my own.
Last Friday, my husband took the day off of work and we had ourselves a wonderful day date. During one point of the day, we ended up at my favorite market buying wine and cheese, because honestly, that is the kind of thing we do. Let's just say we ended up buying quite a few varieties and decided to send out a few texts on the way home to see who wanted to come over that night and enjoy a holiday cheese board with us.
By 5:30 my house was full of family and food. Throwing a party with a gorgeous holiday cheese board is so simple, and all it took was a trip to the store and a few minutes to make a couple of accompaniments to go with the cheese. I made a batch of my marinated mushrooms for something salty and briny, and to have something sweet and tart, I made a simple Montmorency Tart Cherry Bourbon Compote. The compote takes just 15 minutes (mainly hands off time) to make and pairs wonderfully with a cheese board. The tart sweetness from the cherries mixes with the bourbon and bitters to give notes of a rich cocktail, in the form of fruit, right in the middle of a sea of cheese. It's hard to think of a better mental picture.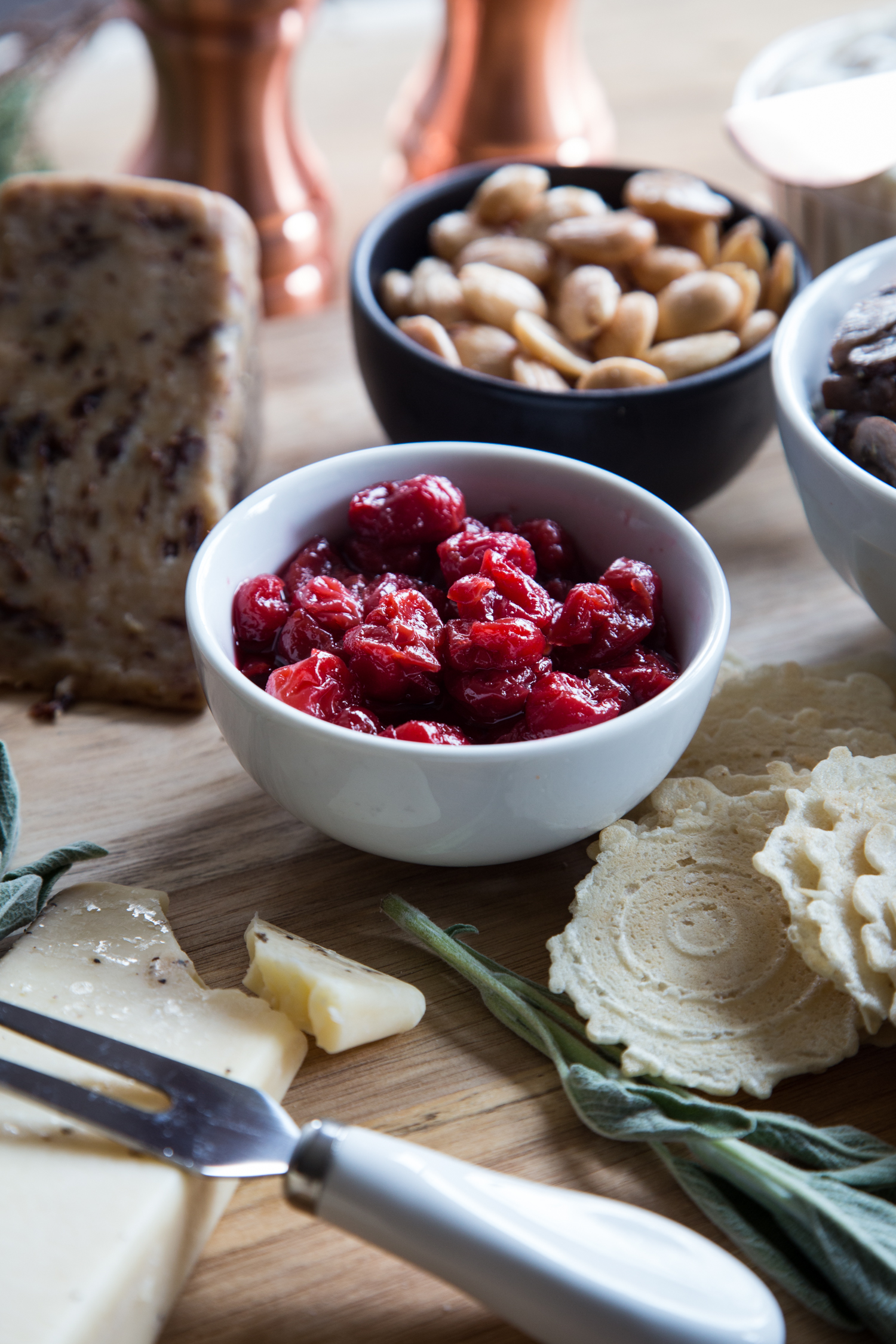 Pulling together a fantastic holiday cheese board is much simpler than it might seem. Some people like to think there are a lot of rules, but these are the only rules that I stick to, and even then, they're extremely flexible.
Choose a variety of cheeses:
hard cheese (like a parmesan or pecorino)
soft cheese (like a goat cheese, brie, or camembert)
blue (any type of blue you like!)
aged (this covers a multitude of cheeses including blues and parmesans. For this party, I chose an aged cheddar to have something familiar for my guests, too.)
If you see other varieties that look interesting, by all means, pick them up! Keep in mind how many guests you will be having to make sure you have enough cheese to feed them. Leftovers make a great fondue or mac and cheese the next day!
Be sure to allow all the cheese to come to room temperate for 30-60 minutes before your party starts.
Serve plenty of bread and crackers
I am saying bread AND crackers, but if you decided to have only a couple French baguettes and nothing else, you'll be totally fine. But, if you see some crackers that catch your eye, grab a box. Either way will be great.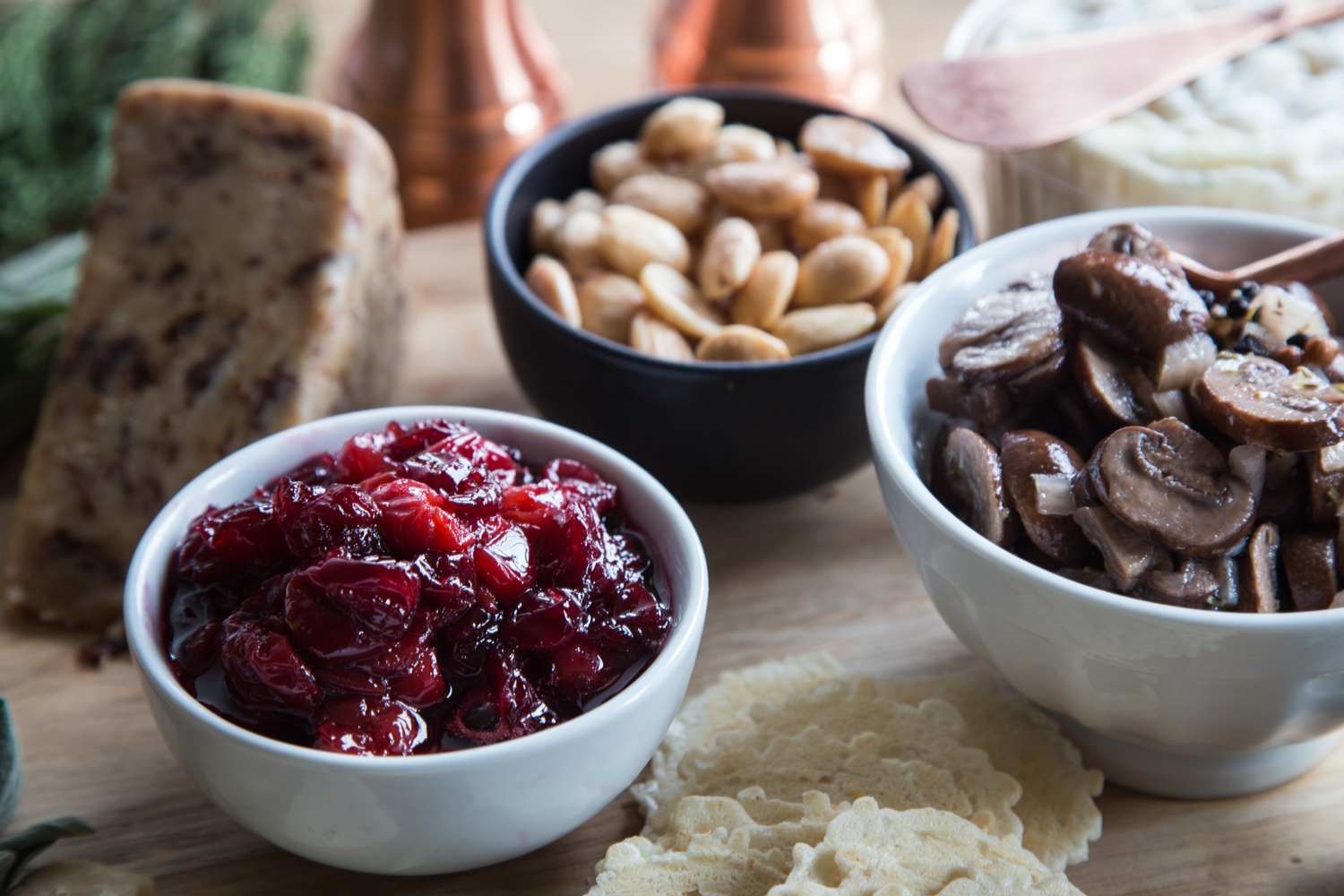 Extras
This is the fun part! Cured meats, nuts (I love Marcona almonds), dessert cheeses, fig cakes, marinated mushrooms, and of course something fruity – all are at home on a cheeseboard. You could have fresh fruit, preserves, and definitely this Montmorency Tart Cherry Bourbon Compote. That can be simmering while you are getting out the rest of the items. So simple and fun! It's all the extra nibbly bits that I love.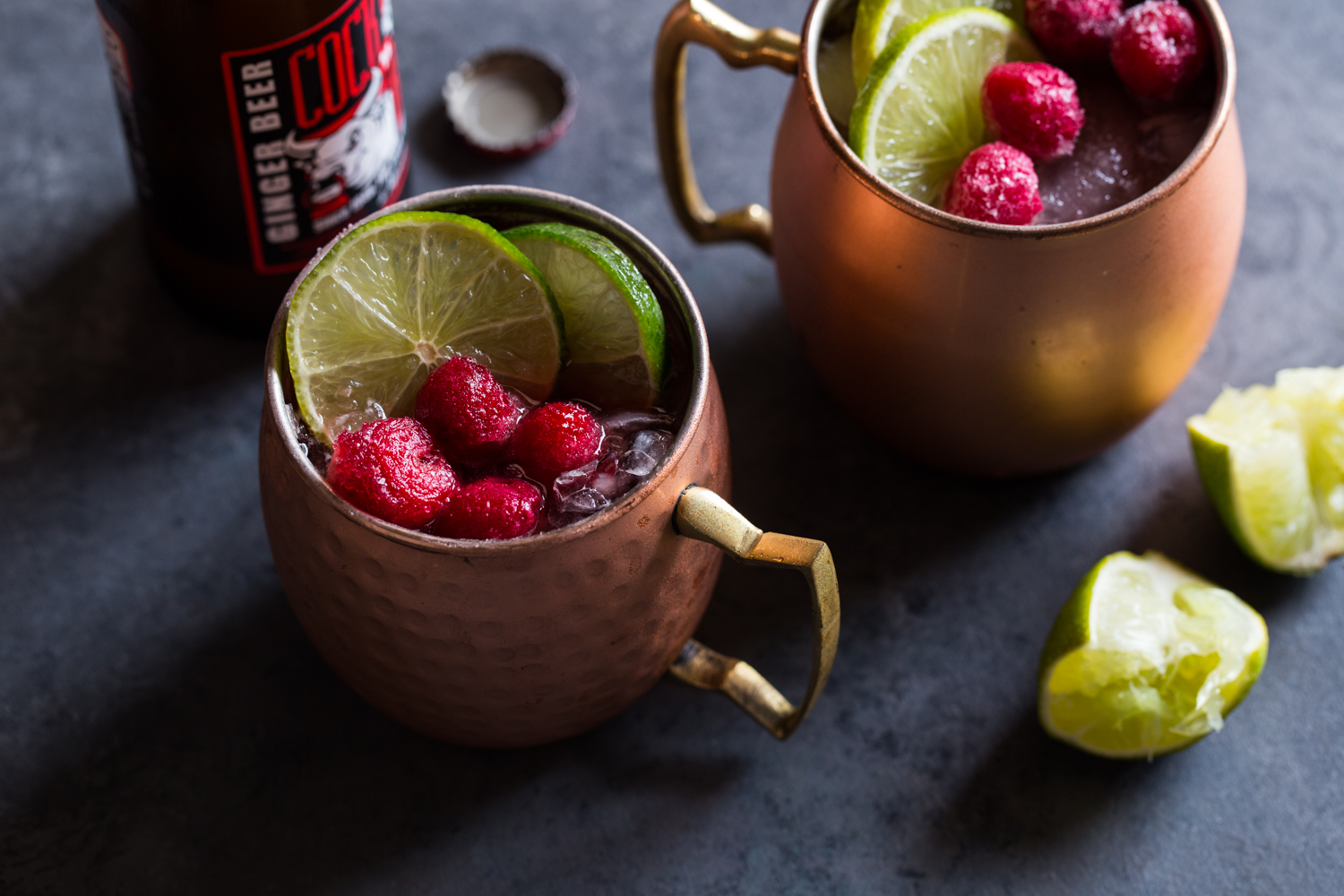 Drinks
Wine is always a solid choice. Have a few bottles of red and a few bottles of white and let the guests choose their own. Want to provide a little extra flourish? Choose a cocktail and set up a self-service cocktail station for your guests to mix their own. Have the recipe out and all the fixings, that way everyone can enjoy the party. This time, we served up my Michigan Mules which is my twist on the ever popular Moscow Mule. The tart red cherries and green limes seemed extra festive.
So if you have been wanting to host a little party over the holidays but were lacking inspiration on what to serve, throw a cheese party!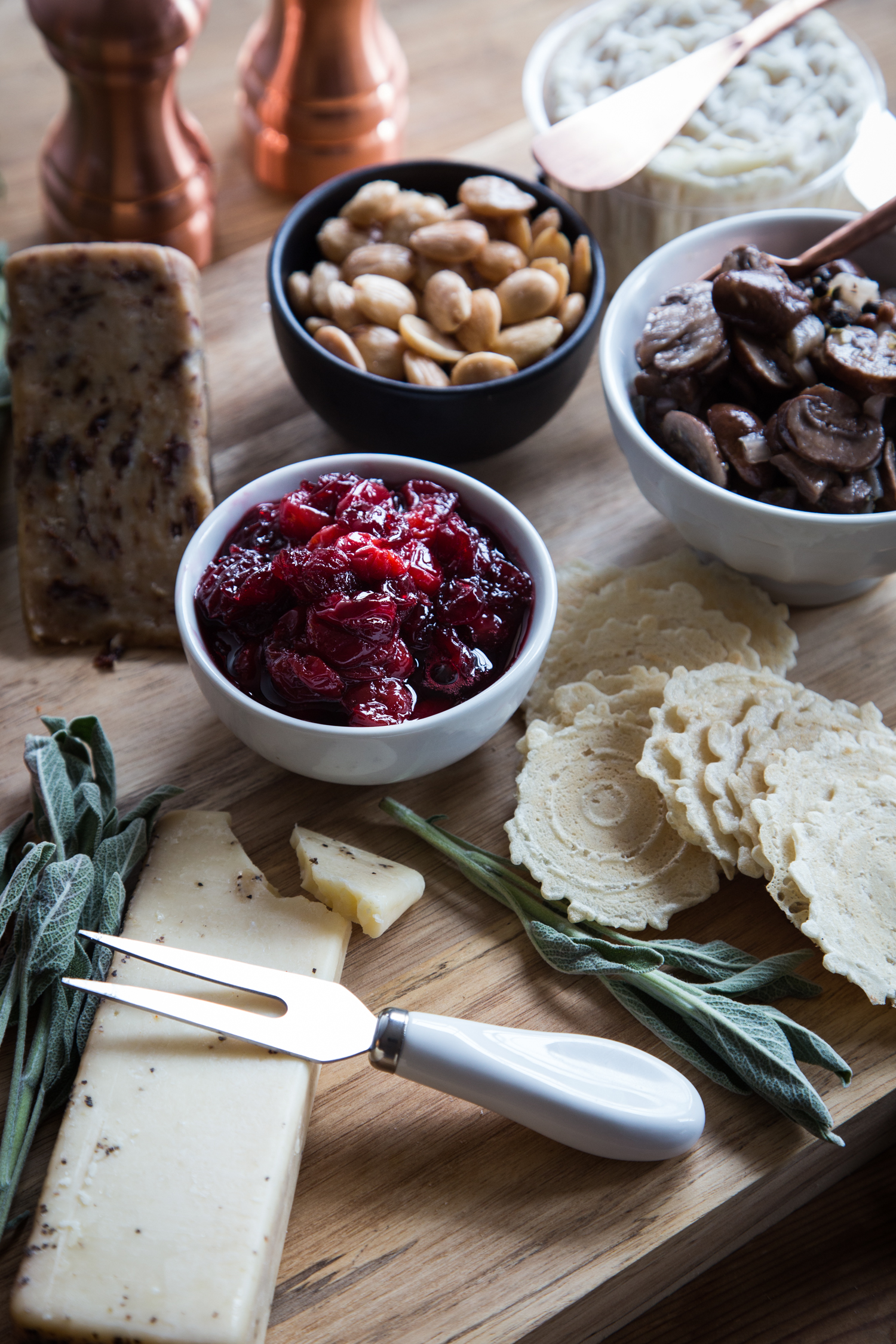 Happy Holidays!
Montmorency Tart Cherry Bourbon Compote
Yield: 1 cup
Prep Time: 3 minutes
Cook Time: 15 minutes
Total Time: 18 minutes
Ingredients
3 cups frozen Montmorency tart cherries
1/4 cup turbinado sugar
2 Tablespoons bourbon
2-3 dashes angustura bitters
Directions
Stir together all ingredients in a medium saucepan. Place over medium heat and bring to a low boil. Reduce heat to low and allow mixture to simmer until thickened, about 10-15 minutes. Allow mixture to cool. Serve with cheese and enjoy!