Roasted Berry Ice Cream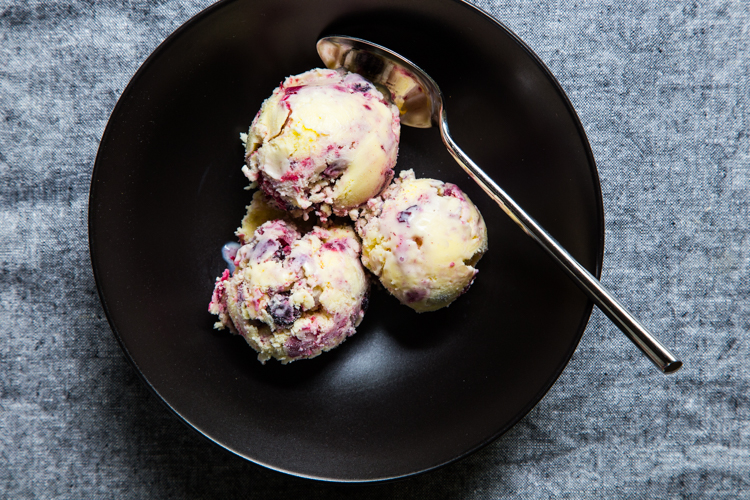 This post is sponsored on behalf of Milk Life in honor of National Dairy Month. All opinions are as always, 100% my own.
Why does it feel like Summer is almost over when in reality it's only been around for about a week? I think it's my mentality of trying to pack the most into our Summer break as possible. With our move very close on the horizon I am cognizant of the fact that the kiddos' routines are being pulled around in all different directions. Our house is filled with boxes. It's like one big box fort. and continually trying to decide what to box up next, and ultimately live without for a couple of weeks, is tricky. How do you explain to a 5-year-old that it's ok to put all of her stuffed buddies into a giant box, tape the lid shut, and not be able to tell her exactly when we're going to be able to open it again?
It's not easy.
To offset the chaos of our move, I've been trying to plan out fun activities for us to get out of the house and doing something entertaining. Simple things. Relaxing things. Things like going to my parents' house to swim or joining our public library's Summer book club. These have both been life savers! The kids look forward to getting out of the house and having some fun in the pool with their cousins and the reading club has been helping keep their learning on track for next school year. It's all about packing the most fun we can into a short period of time.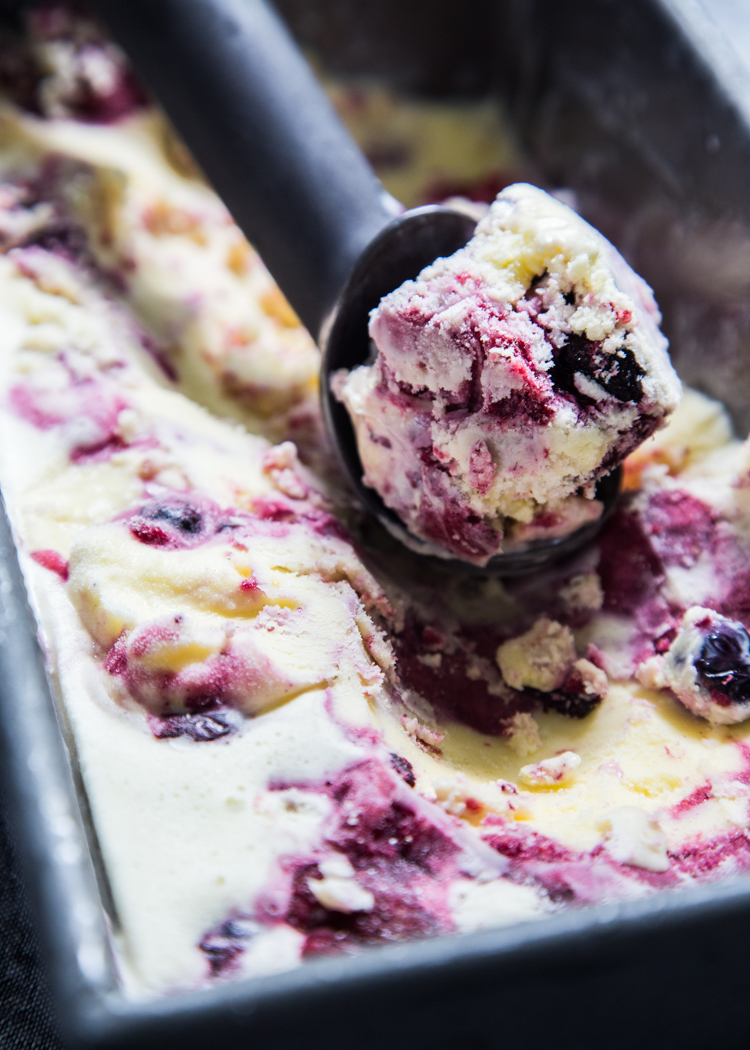 Speaking of trying to make the most of our crazy summer, it's also been a priority to not have our eating fall down the tubes with all of the upheaval in our routine. It would be SO easy to just rely on takeout for the next few weeks. Too easy. But the thing is, making sure that the entire family keeps up with eating real, nutrient rich foods is actually easier than you think.
When it comes to eating throughout the day our family drinks milk. Whether it's a glass of white whole milk at breakfast with our toast, eggs and fruit or a cold glass of lowfat chocolate milk in the afternoon to go with some apple slices and sunflower butter, we can't get enough. All varieties of milk are naturally nutrient-rich and full of vitamins A, B, D, calcium and protein. In fact, every 8-ounce glass contains 8 grams of high-quality protein.Knowing that my kids are drinking milk assures me that they are getting good food into their bodies.
What's great about milk is that it doesn't stop at drinking it by the glass. I add milk to our frittatas, oatmeal, fruit smoothies, coffee and of course, our occasional sweet treat of homemade ice cream. I love making homemade ice cream, and while the process is somewhat lengthy, it's not actually difficult. In fact, most of the making time is hands-off. There is very little actual work that goes into making ice cream at home.
To celebrate June Dairy Month and milk's versatility, I even made a little video showing the steps and you can see how simple each one actually is:
My favorite ice cream base is a recipe from
The New York Times
. It's a great basic ice cream recipe that can be experimented with, which I've done countless times over the years. I love using whole milk in my ice cream, but recently, in an effort to cut back on some extra fat and calories in our diets, without skimping on the nutrients, I've started using a combination of fat free milk and half and half. I was skeptical, but the results were actually quite creamy and delicious!
I have made a variety of ice creams using milk, but this Roasted Berry Ice Cream came about when I had some extra Roasted Berry Sauce with Cardamom in my fridge after making s'mores with my nephews. I made a simple ice cream base and then layered in the roasted berry sauce before the final stage of freezing. Woah, this ice cream is fabulous! Depending on where you live, you might have a local strawberry patch that allows for self-picking, and those fresh strawberries paired with the creamy ice cream are just to die for! A bit of cardamom and vanilla gives this ice cream recipe a wonderful warm flavor that my whole family loves.
In my sauce, I used a combination of strawberries, raspberries and blueberries, but you can use whatever berries you have. In fact, you could swap the fruit entirely and make a roasted peach or cherry ice cream. Peaches and cream? Yes, I think that would hit the spot nicely. Be creative with your flavors. That's the beauty of homemade ice cream, the possibilities are endless – since it's made with real milk, you know it's a wholesome choice, too!
For more fun ways to incorporate milk into your family's lifestyle visit MilkLife.com and find Milk Life on Facebook, Twitter, Pinterest and Instagram.
What is your family's favorite way to enjoy milk?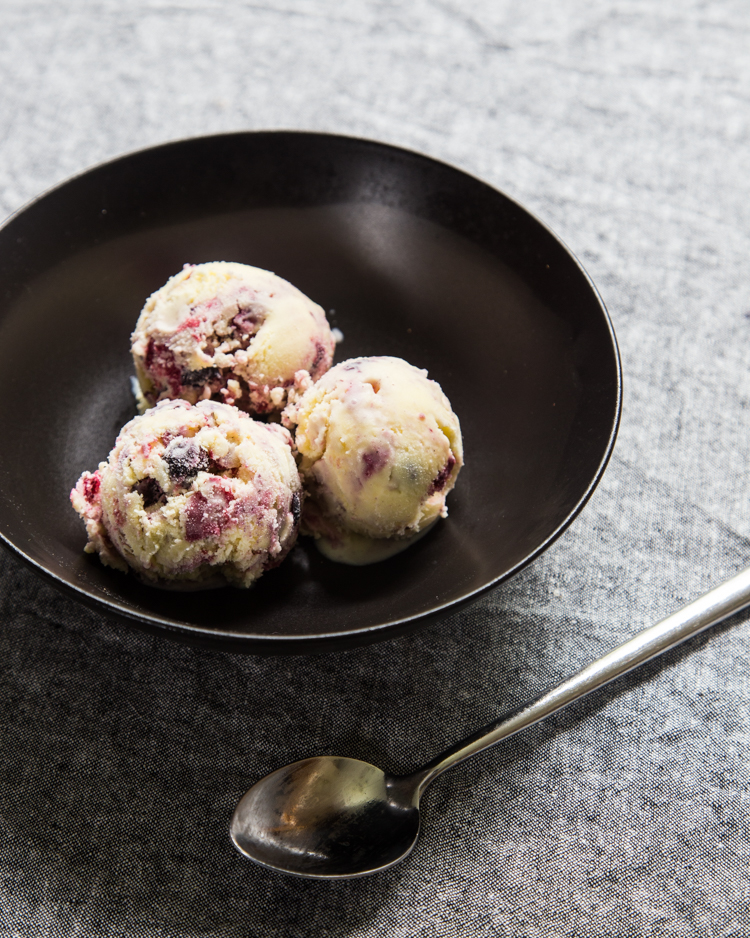 Disclosure: This post is sponsored by Milk Life. All opinions are my own.
Roasted Berry Ice Cream
Ingredients
Roasted Berries
1 pint blueberries, washed
1 pint raspberries, washed
1 quart strawberries, washed, stems removed and quartered
1/3 cup sugar
1/2 teaspoon pure vanilla extract
1/4 teaspoon cardamom
Ice Cream Base
6 large egg yolks
2 cups half and half
1 cup fat free milk
2/3 cup sugar
1/4 teaspoon kosher salt
Directions
Preheat oven to 450 degrees.
Spread berries onto a rimmed baking sheet and sprinkle with sugar, vanilla extract and cardamom. Stir to combine. Roast for 20-25 minutes or until soft, fragrant and their juices have been released. Remove from oven and allow to cool.
Place egg yolks in a medium size bowl and whisk gently. Set aside.
Add half and half, fat free milk, sugar and salt to a medium sauce pan and place over medium/low heat. Simmer, stirring constantly, until sugar and salt have been dissolved. Remove from heat.
Whisking slowly, slowly pour about half cups of the milk mixture into the egg yolks in order to increase the temperature of the yolks. Be careful not to scramble the eggs.
Add egg mixture back to the pan with the remaining milk mixture. Place plan over medium low heat, stirring constantly until mixture is slightly thickened and coats the back of a spoon. Remove from heat.
Strain ice cream base through a wire mesh sieve and allow to cool. Refrigerate ice cream base and roasted berry sauce over night or for at least 4 hours.
Add ice cream base to prepared ice cream machine and freeze according to manufacturers instructions.
Spoon 1/3 of the ice cream base into a loaf pan or other freezer safe dish. Top with 1/4 cup of berry sauce. Repeat with remaining ice cream base, layering 1/4 cup of berry sauce between each layer. Swirl slightly with a spoon.
Cover and freeze ice cream for at least 5 hours or over night. Scoop and enjoy!