vanilla chai coffee creamer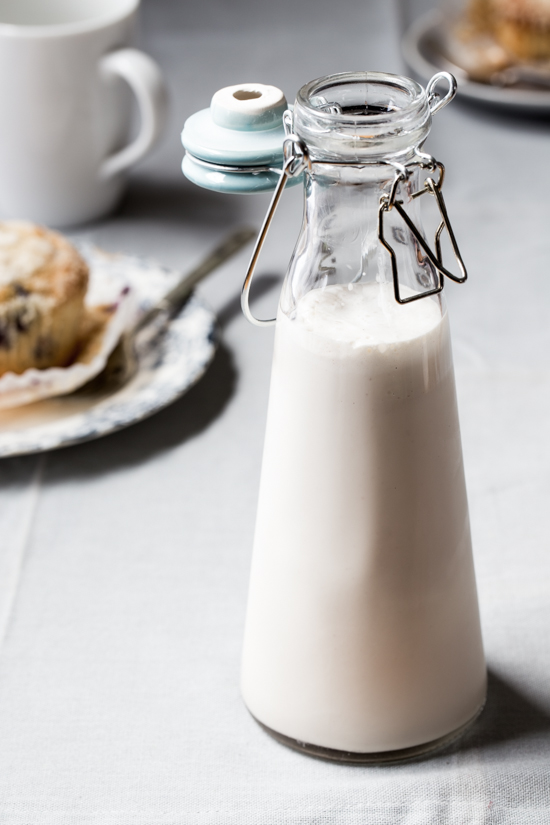 Homemade Vanilla Chai Coffee Creamer is full of flavor and takes just minutes to make. Add a splash of this flavorful creamer into your coffee for a perfect Mother's Day treat. 
I make no secret of the fact that one of my favorite foods is coffee. Is coffee a food? Let's just say that it is. For me, making a cup of coffee is an experience, especially on the weekends. With Mother's Day coming up this Sunday, I got to thinking about what I really want for Mother's Day and it's pretty simple: a delectable cup of coffee, maybe a muffin (or two) and the absence of a to-do list.
That's it. Truly.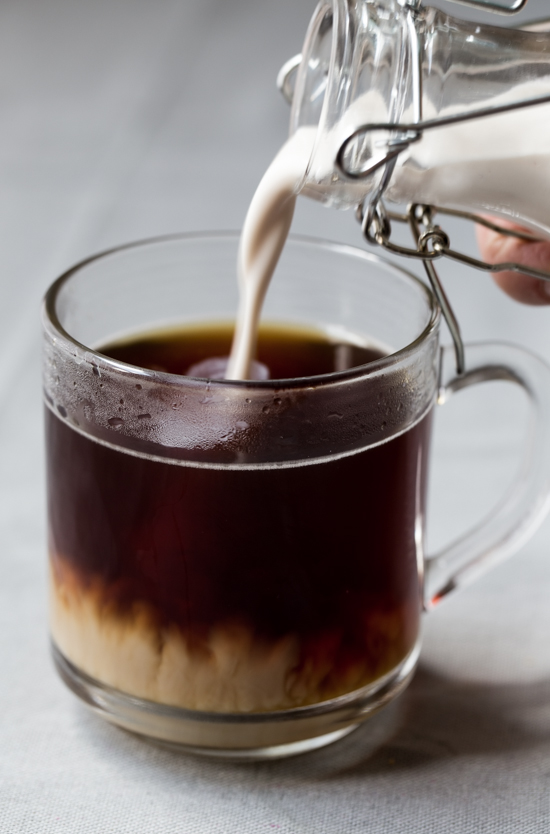 To have a day to just sit and enjoy my family and even a bit of quiet time sounds like heaven. A day without the worries of the giant basket of unfolded (and now hopelessly wrinkled) laundry, towering piles of 'big' dishes that never seem to get finished and the ever present stacks of junk mail, random papers and notes from school that seem to take over our house.
But I digress.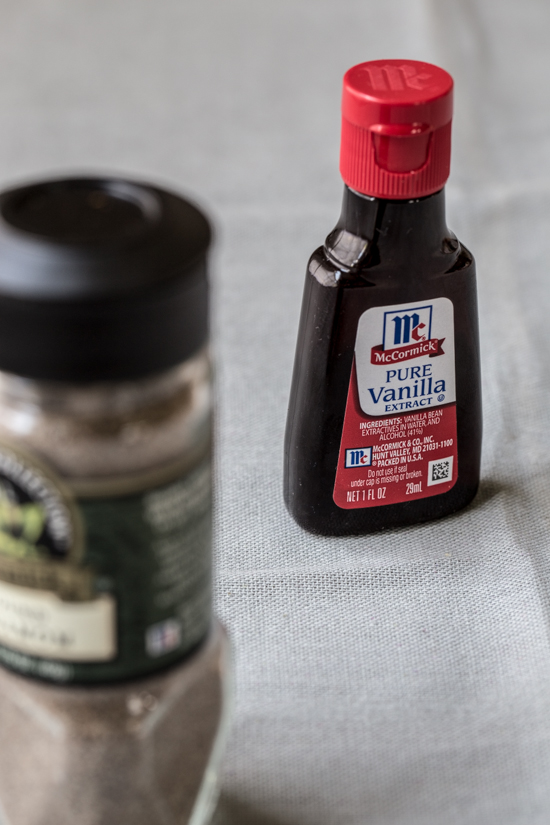 When I think about Mother's Day and some of my favorite times that I spend with my kiddos, as well as my own mom, coffee always seems to be part of the equation.
The Buddy is fascinated with our Keurig machine and is constantly keeping our coffee rack stocked. If one spot is empty as he passes through the kitchen, he will quickly get refill it lest we have any shortage of coffee selection. The kiddos also like to surprise me with different coffees and have me guess what kind they made me. It's actually a pretty fun game – they get to try to stump me and I get a cup of coffee. Win-win.
When I think about hanging out with my mom, whether she is coming over to my house, I'm heading to her or we're meeting up for some shopping in the middle, there is always a point where our conversation steers to the question, "so…are you thirsty? Would you care for a beverage?"
The "beverage" always meaning coffee. And the answer always being, "yes".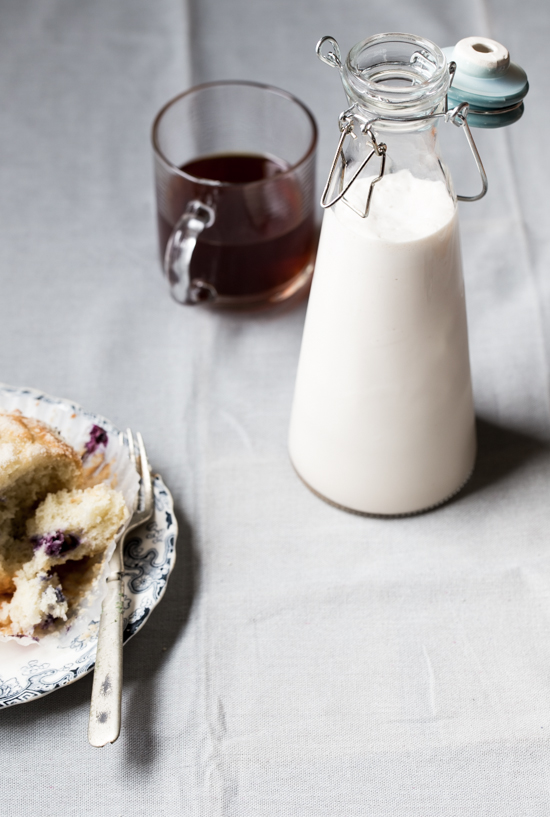 So you see, coffee is something more than a drink to me. It has odd, yet wonderful roots in my family and I can't help but think of it on Mother's Day.  And for a special Mother's Day cup of coffee, I thought it would be extra fun to whip up a simple, yet sweet batch of Vanilla Chai Coffee Creamer using my very favorite McCormick Pure Vanilla Extract as well as a few of McCormick's fabulous spices.
I've been on a cardamom kick and was thinking about the chai spiced doughnut muffins and the chai spice snickerdoodles I made a few months ago and thought that those flavors would translate perfectly into a super creamy homemade coffee creamer. I love the idea of making coffee creamers at home because it's so incredibly simple and then you have the added benefit of knowing exactly what is in your drink. The creamy base made from heavy cream and half and half flavored with the combination of vanilla, cinnamon, cardamom and allspice is out of this world.
So if you're looking for a simple way to spice up your Mother's Day cup of coffee, try making your very own, homemade flavored coffee creamer. It's rich, creamy and oh, so flavorful!
Just be sure to make an extra batch to take to your mom. She'll love it 🙂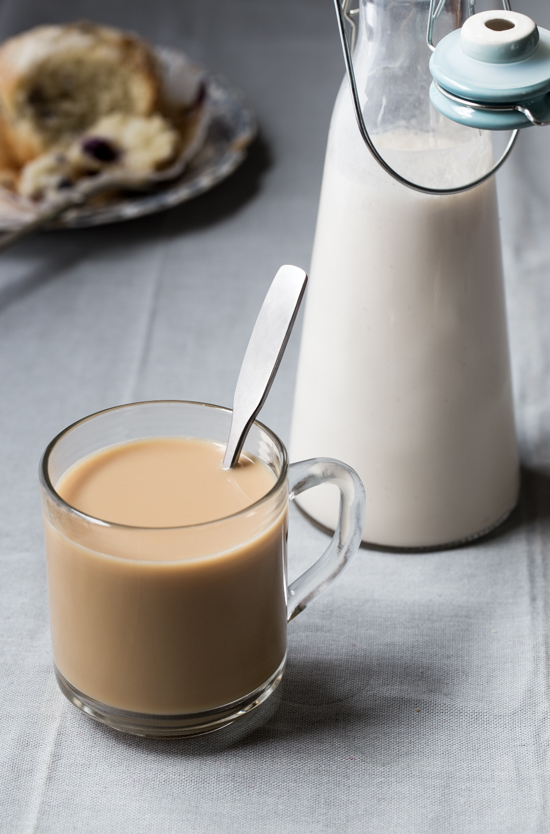 Happy Tuesday!
**Disclosure: This post is sponsored by McCormick. I received compensation for this post but as always, all thoughts and opinions are my own.**
Vanilla Chai Coffee Creamer Recipe
Yield: 2 cups
Prep Time: 5 minutes
Total Time: 5 minutes
Ingredients
1 cup heavy whipping cream
1 cup half and half
1 Tablespoon McCormick pure vanilla extract
1 teaspoon McCormick ground cinnamon
1/2 teaspoon McCormick ground cardamom
1/2 teaspoon McCormick ground allspice
2 Tablespoons honey
Directions
Place all ingredients into a blender and blend for 10 seconds. If using a high powered blender, take care not to over blend the creamer. Store finished creamer in an air tight container in the refrigerator for 1 week.
Enjoy!